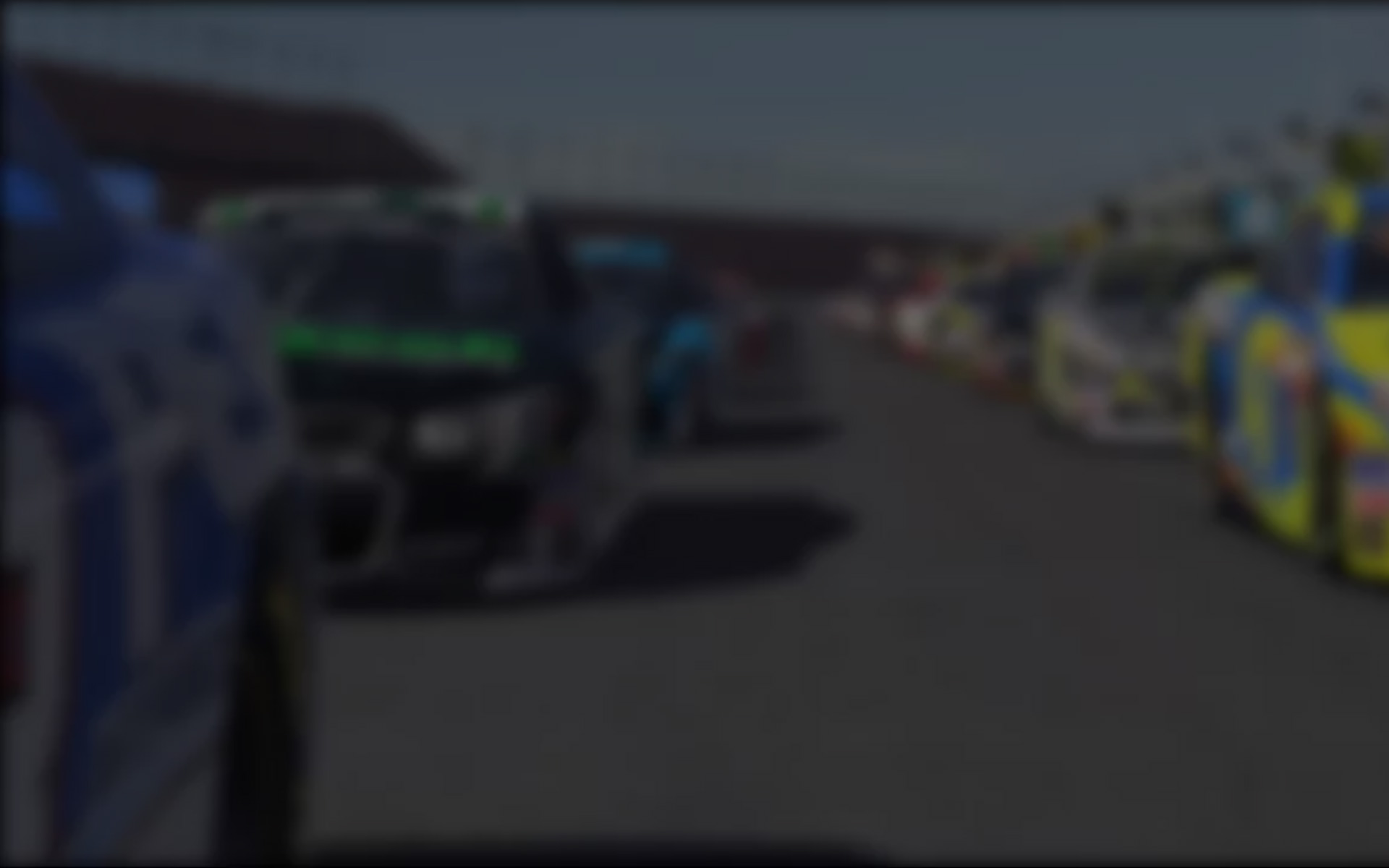 In a dual split, Wednesday night Pro race, Derek Wood and Brad Davies continued their winning ways at Texas Motor Speedway and took home the crown over two large fields of very talented drivers.
In the first split, Wood put another notch in his belt with his fourth straight Wednesday night victory in the Pro series. Wood did it, once again, in dominating fashion, leading 72 of the 110 laps after starting in fourth position. In the process, he earned 310 points for his stellar victory, gained 71 iRating in the process and improved his saftey rating to a solid 4.70. Wood, who currently has four wins in only eight starts over seven weeks, continues to move up the points ladder and now sits 25th overall in the iRacing Pro Series Oval championship.
Coming in second place was the Midwestern driver, Theo Olson. Olson led an impressive 29 laps over the course of the evening but it wasn't enough to stay in front of Wood at the end. Olson did gain 299 points towards the championship and gained 44 iRating with his second place finish. Olson increased his safety rating to 3.67 and currently sits third in the point standings with a dozen top-fives in 15 starts over 11 weeks.
Coming in third was the Mid-South's, Joel Putty who came all the way from the 13th starting position in the No. 23. Putty increased his iRating 104 points with the stellar finish and also increased his saftey rating up to 2.70. Putty moved up to 24th in the point standings with his fourth top-5 finish of the year and continues to put together a strong season.
Coming in fourth was Tyler D. Hudson, who was married the previous weekend, and fifth place was taken by Thomas Lewandowski.
In the second split, it was more of the same, with Brad Davies earning his ninth win in 17 starts, over the course of only 11 weeks. Davies continues to lead the point standings and continues to dominate every race he enters.  This time around he led 74 laps on the evening, after starting from the fifth position, and increased his iRating by 51 points. Davies also increased his safety rating to 3.54 and continued to stretch his lead in the championship with Wednesday night's 307 point victory.
Coming in second place was New Yorker, Steve Sheehan. Sheehan led 17 laps en route to his second place finish after also starting in the second position. He earned 296 points for his second place finish, increased his iRating by 62 points and also upped his safety rating to a 4.38.  This was Sheehan's first top-five finish in six starts, and he now sits 130th in points after only running in four weeks this season.
Finishing in third was the Californian driver, Brian Schoenburg who sits second behind Davies in the iPSO points standings. After starting tenth, Schoenburg drove his car to third place over the 110 lap event for his 12th top-five in 18 starts this season. Averaging an impressive 270.72 points per week. Schoenburg increased his iRating by 46 points and increased his safety rating to 2.67 with another solid race.
Coming in fourth was Josh Parker, and fifth was Daniel Pope II.
There are three more scheduled races this week for the iRacing Oval Pro Series at Texas Motor Speedway before the series heads to Homestead-Miami Speedway for the 12th week of the season.
---
You may also like...
---