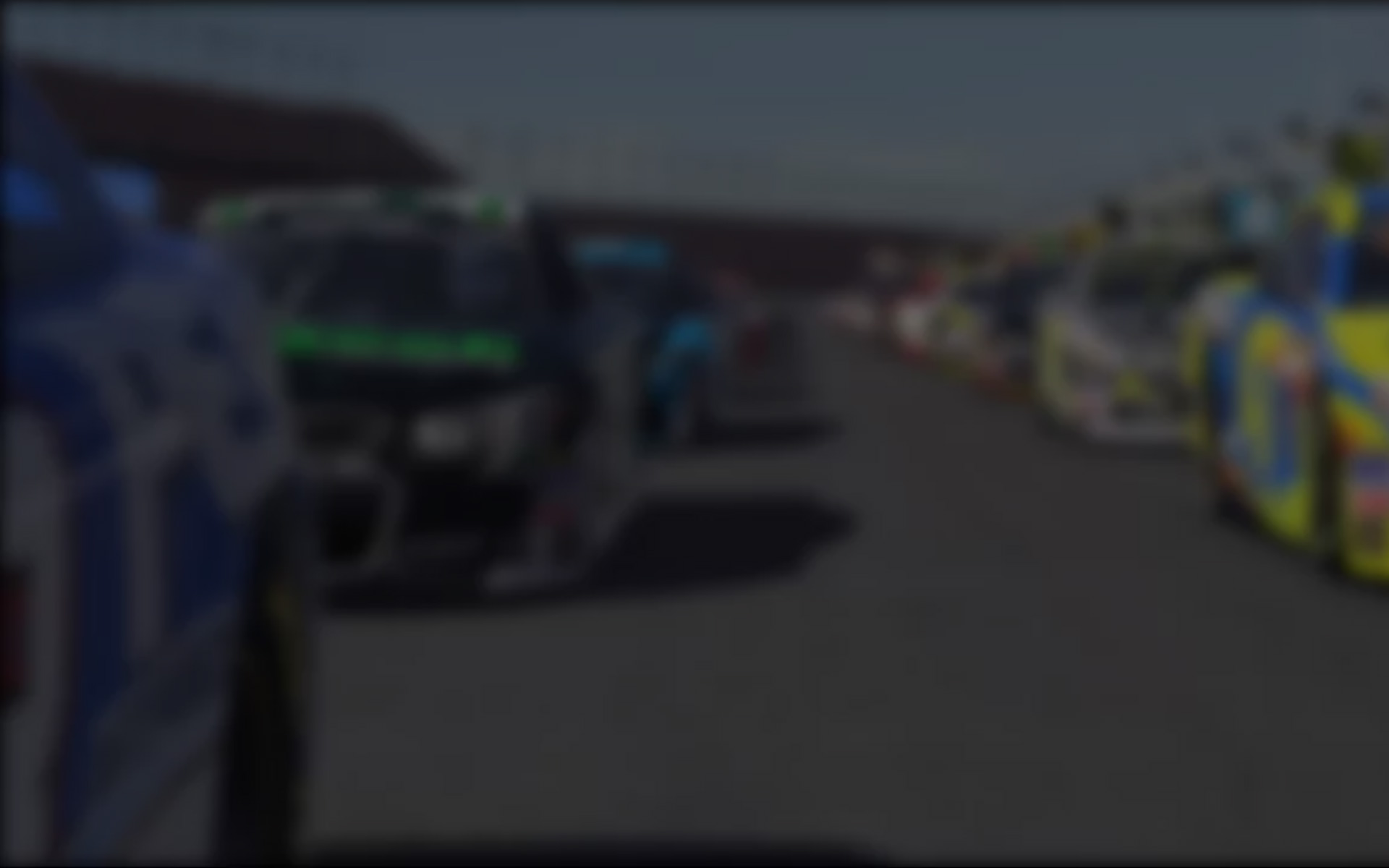 One of the great things about iRacing.com is that it brings together simracers and professional and amateur racers of all types from around the world together in some very real competition in the virtual world.  Case in point, Tuesday night's Champion Motorsports Mustang Challenge Series at Road Atlanta saw Speed World Challenge/ALMS regular Brandon Davis win the event.  When he's not sim racing, Davis works with fellow professional drivers Boris Said and Townsend Bell driving for ACS Express Racing.  We always love to see professional drivers join us as it's a great crossover and an excellent learning opportunity for them as well as our members at CMS.
With his experience at Road Atlanta, Davis brought a lot of speed to the race, and would qualify and win from the pole in impressive fashion.  Turning a very quick fast lap of the race at 1:34.618, Brandon was very smooth in the Mustang FRS500 and it paid off big time with the win.  Second place would go to Jim Mcinnis, who made his first start of the season with us tonight.  Jim is a CMS iRacing member from past seasons and it was great to see him out again with us tonight.  Congrats on the great run Jim.  Champion newcomer Robert Woloschuk would finish in third position with a very impressive debut of his own.  Robert was referred to Champion by current member Tom Cinnamon and we love to get new members this way.  So, again welcome Robert, and thanks Tom for the referral.
Devin OBrien and Charles Stout finished in fourth and fifth position in the race to round out the top five.  These two drivers are proving to be very quick week in and week out and it will be great watching them race together all year in the series.
Here is a look at Tuesdaynight's race results:
http://www.danlisa.com/scoring/season_race.php?series_id=437&iframe=y&ifn=1″ width="825″ height="450″></iframe
Taking a look at the Championship Standings, Devin Obrien continues to impress with a great lead in the season through five races, with Tom Cinnamon and a large group of drivers behind.  Tom, has been very solid in his first iRacing Season and is continuing to impress with great runs.  Dan Burke continues in third overall with Charles Stout and David Anderson in the top five as well.
http://www.danlisa.com/scoring/season_standings.php?series_id=437&iframe=y&ifn=1″ width="800″ height="400″></iframe>
About the Champion Motorsports Mustang Challenge:
Champion Motorsports simulation racing community is currently in their fifth iRacing season since the service launched hosted racing.  With over 300 community members and established in 1999 the Champion community is one of the most established of its kind for private leagues.  More information on the Mustang Challenge as well as registration is available at http://cmsracing.com
---
You may also like...
---