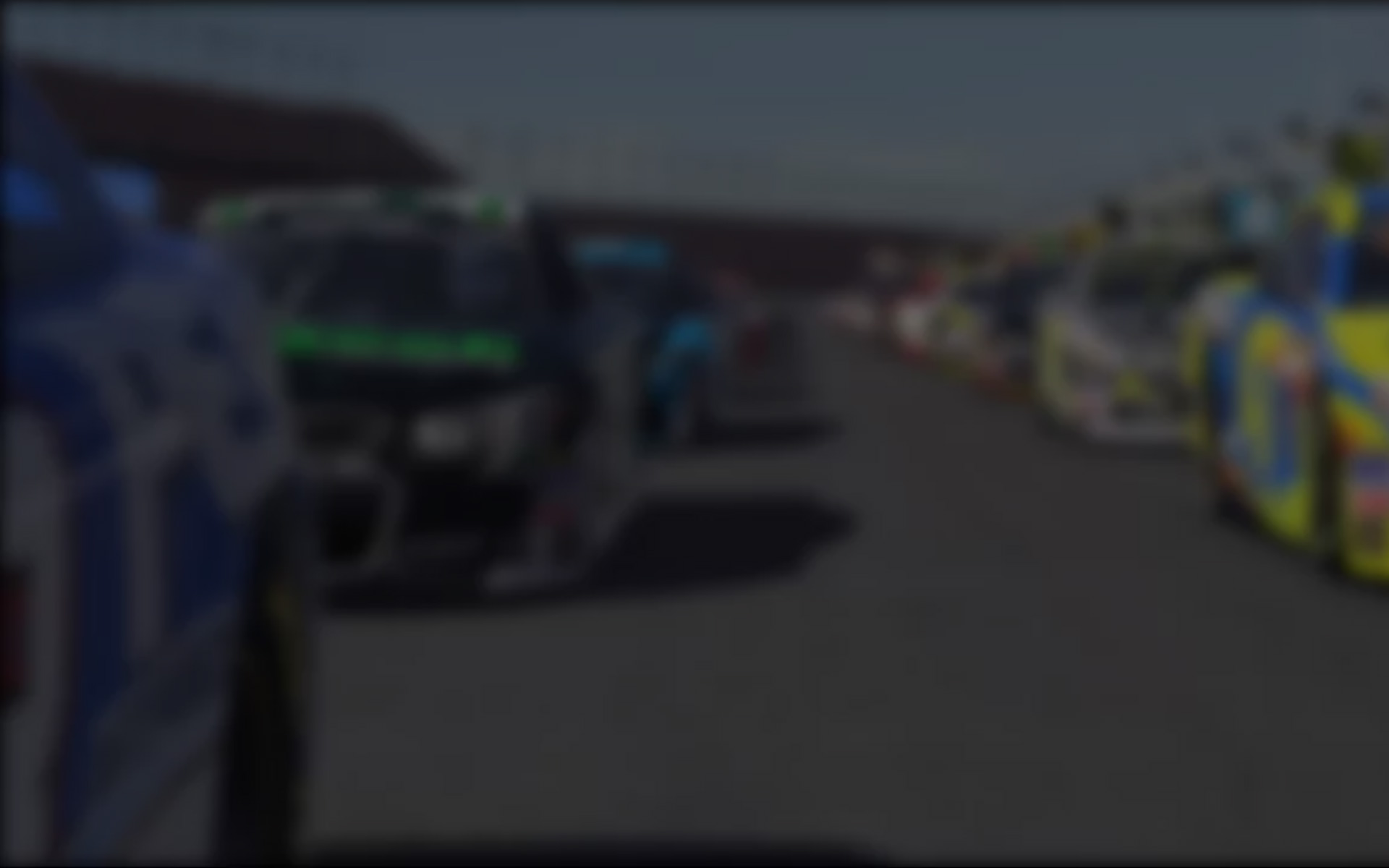 26 members of the Australian and New Zealand club turned up to race at Atlanta Motor Speedway this Wednesday night  for the opening round of the Demidov Innovations Nationwide Championship. Formerly known as the SimInstruments Trucks Series, the championship has found a new sponsor and some new cars to race.
Nathan Britton took the first split win by a quarter of a second from Timothy Jackson2 and Ian Ford. Jackson started on pole and led 13 laps. Britton only led two laps, but led the most important one. Ian Ford finished third while Ray Schroder, who led the bulk of the laps, finished fourth.
In the second split, Leo Graae won by over half a second from Aaron Pearce and Colin Kennedy. American Joseph Persinger led from the pole for the first nine laps before Grey took the lead in Turn Three on Lap 10. Persinger got loose on Lap 14 which allowed Colin Kennedy to catch him and gave Graae some breathing room. The caution flag came out on Lap 20 when Kenneth Baker2 and Lance Prior, two of the five American sim-racers in the field, got together in Turn Four giving the entire field the opportunity to pit for tyres.
On the restart the pack was bunched-up tightly leading to some close racing, most notably when Ray Duhig and Tim Faltusz rubbed fenders sending Faltusz up the track into Stefan Dekker who sustained some heavy damage.
The field got away again on Lap 26 and this time the race stayed green longer and featured some close racing at the front.  Kennedy looked like he was going to challenge Graae for the win and was all over his back bumper, but his hopes were dashed when the day's third and final caution came out for contact between Lance Prior and his American compatriot Lonnie Brown in the tri-oval.
The restart saw Graae make a great getaway while Aaron Pearce got the jump on Kennedy, allowing Graae to lead the last two laps without interference.  Kennedy couldn't find his way past Pearce and had to settle for third. Wayne Oakley and Miles Burden rounded-up the all AUS/NZ top five.
Final Notes:
●    Both winners were driving Fords this round, Chevy finishing P2, P3 and P4 in both races
●    The SOFs were 2464 and 1301.
●    Fastest lap across both races (29.881s) was turned by Ronald Bougher. Colin Kennedy was fastest in the second split with a 29.970s lap.
●    Between the two races there were 20 caution laps, two periods in the top split and three in the bottom.
The racers will meet next Wednesday for thirty laps around the Indianapolis Motor Speedway.
---
You may also like...
---