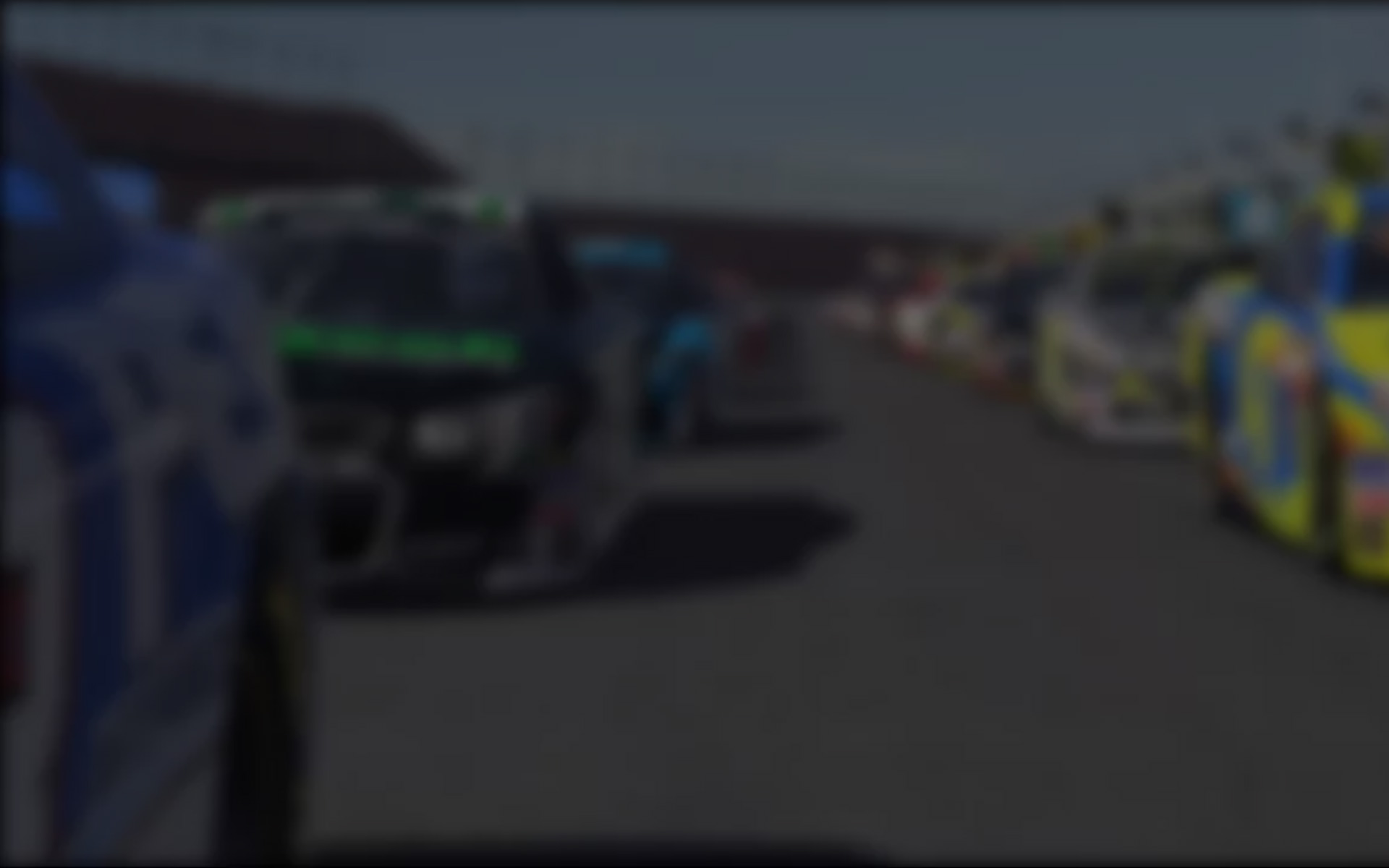 Round 5 of the iRacing.com V8 Supercar Championship presented by BigPond headed to Belgium.  This would be the first trip of two sortees to Belgium for the series and the first time the drivers and teams would have to tackle Circuit Zolder.
Qualifying was lead by Rens Broekman who posted a 1:32.235 while Justin Ruggier would start from second on a 1:32.299. Madison Down and Richard Hamstead occupied the second row of the grid while Joshua Muggleton and John Emerson made-up the third row. Brad Ryan and Vail Riches started on Row Four with Christopher Osborne and Mitchell McLeod rounding-out the top ten.
When the lights went green it was Broekman leading the field into the first corner with everyone else following in behind. Back down in the field Samuel Collins missed his braking marker at Turn One and, unfortunately, hit OCAU driver Michael Fabian who spun and re-joined in last place.  For the first time this season there would be no big accident on the opening lap of the online race, as the drivers were in fuel-saving mode and everyone took an easy approach to the first lap.
As Broekman pulled away from the field, attention quickly shifted to the battle for second between Ruggier and Down.   Lap 11 saw Down look to the inside of Ruggier in Turn Two and get the move done; not too long later Hamstead made a successful dive past Ruggier into Turn Eight.
Struggling to save fuel, Ruggier wasn't going to put up much of a fight and, sure enough, Lap 12 saw Muggleton demote him another notch even as Emerson and Riches closed up behind the ANZ Falcon.  Into Turn One on Lap 17, Emerson would make the move on Ruggier and move into the top five with Riches taking advantage of the situation to go inside Ruggier at the next turn in the bargain.  Further down the order a good battle from 12th to 17th was led by Simon Black with Matthew Barron, David Hingston, Carwyn May, Aleksi Elomaa and Michael Fabian all close behind.
Up front no one was catching Broekman as he took his first main race victory of the season in a dominating style, besting Down by 7.8 seconds with Hamstead another second behind in third place. Muggleton held-off Emerson to take fourth  while Emerson's team mate Riches came home in sixth place ahead of Ruggier in seventh. Brad Ryan battled back to finish in eighth position after a slow start while Christopher Osborne was ninth position ahead of Shaun Kelly.
Round 6 iRacing.com V8 Supercar Championship presented by BigPond heads across the Channel to the UK and Oulton Park with Hamstead now in the points lead from Ruggier, Broekman and Muggleton as erstwhile leader Scott T McLaughlin slipped to fifth while he was off winning the Dunlop Development Series.
Top Five Drivers – Championship Points – Overall
1.    Richard Hamstead – 1257
2.    Justin V Ruggier – 1172
3.    Rens Broekman – 1162
4.    Joshua Muggleton – 1145
5.    Scott T McLaughlin – 1060
Split Two Winner: Jon Latham
Split Three Winner: Timothy Hancock
Split Four Winner: Kane Baxter-Smith
Broadcast done by the crew at www.v8sonline.com.au.  You can watch the replay here.
---
You may also like...
---