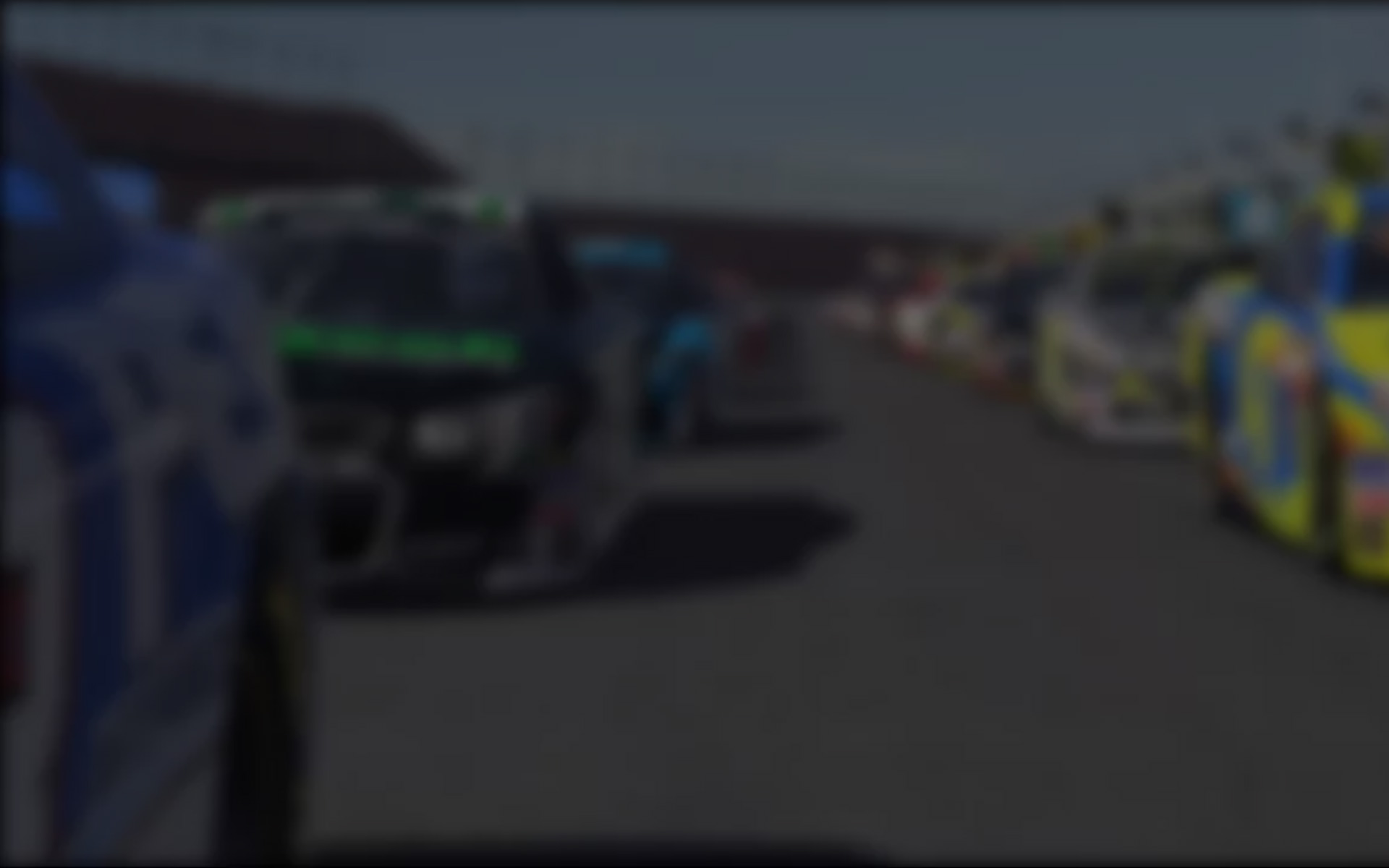 Week Nine of the NASCAR iRacing.com National Series visited the unique short track located in Oxford, Maine, none other than Oxford Plains Speedway. Oxford Plains is not your typical oval course. Though it has four turns, the track is more of a circle than an oval. The wide line required to keep maximum speed at this circuit would take a toll on tires as even the "straightaway" has a distinct line that requires the driver to keep his car turning left. The turns and straightaway both include nine degrees of banking and the track is just 0.375 miles long.
This week's 2336 Strength of Field race was one that Brandon Buie will never forget, thanks to the facts that he managed to claim the pole position as well as sweep all of the other awards. Buie set the fastest lap time of 15.918 seconds with only one other sim-racer managing to crack into the 19's. After leading 70 of 70 laps, Buie crossed the line in a dominating show of pace. In second place came Zach Hudson, 1.421 seconds behind the winner after cracking into the 19's during the race with a lap time of 19.959 seconds.
Also with an impressive showing was Bruce Perry who crossed the line 7.717 seconds back and managed a fastest lap of 16.009 seconds. Perry was followed by Wayne Largen who finished 11.509 seconds off the leader's pace while Raymond Bader Jr. rounded-out the top 15.411s behind Buie.  Notably the following drivers finished only a lap down: Nick Mullineaux, Shawn Jolley, Scott Sanderson, Patrick Crabtree, Brad Snider, Kenneth Dancer, and Tim Hall.
As for the weekly standings, can you guess who came out on top? Yep, you guessed it! It was Buie with 145 points, all of which were earned from the strength of field race. Behind him came Hudson with 134 points, also from the SoF race. In third came Brett Osborn who made three starts and captured one win as well as two other top five finishes. Osborn led just six laps en route to claiming 130 championship points. In fourth place came another SoF race participant in the form of Perry. The New Yorker Perry took home his 124 points and was closely followed by Brandon Atkinson who made seven starts and captured four wins. Atkinson had just one finish outside of the top five and led 225 of 487 laps in securing 122 points.
Also worth a mention was Josh Crunkelton who made a dozen starts and managed to score four wins with 11 top fives, earning 119 points for his efforts.  With the most starts and wins of this week was Matt Easterling with 40 starts and 16 wins. Easterling also claimed 30 top fives and 35 poles while leading 1500 of a dizzying 2443 laps.
In the overall standings, Don Stephenson sits on the top spot with 1020 points. Just 90 points behind is CP Allen who is closely followed by Ron Thomas (923). Crunkelton sits on fourth position with 907 points, with Josh Wronkowski completing the top five with 872 points.
Next up on the NASCAR iRacing.com National Series is Lanier National Speedway which will push sim-racers to the edge and challenge their wits. See you next time on inRacing News!
---
You may also like...
---