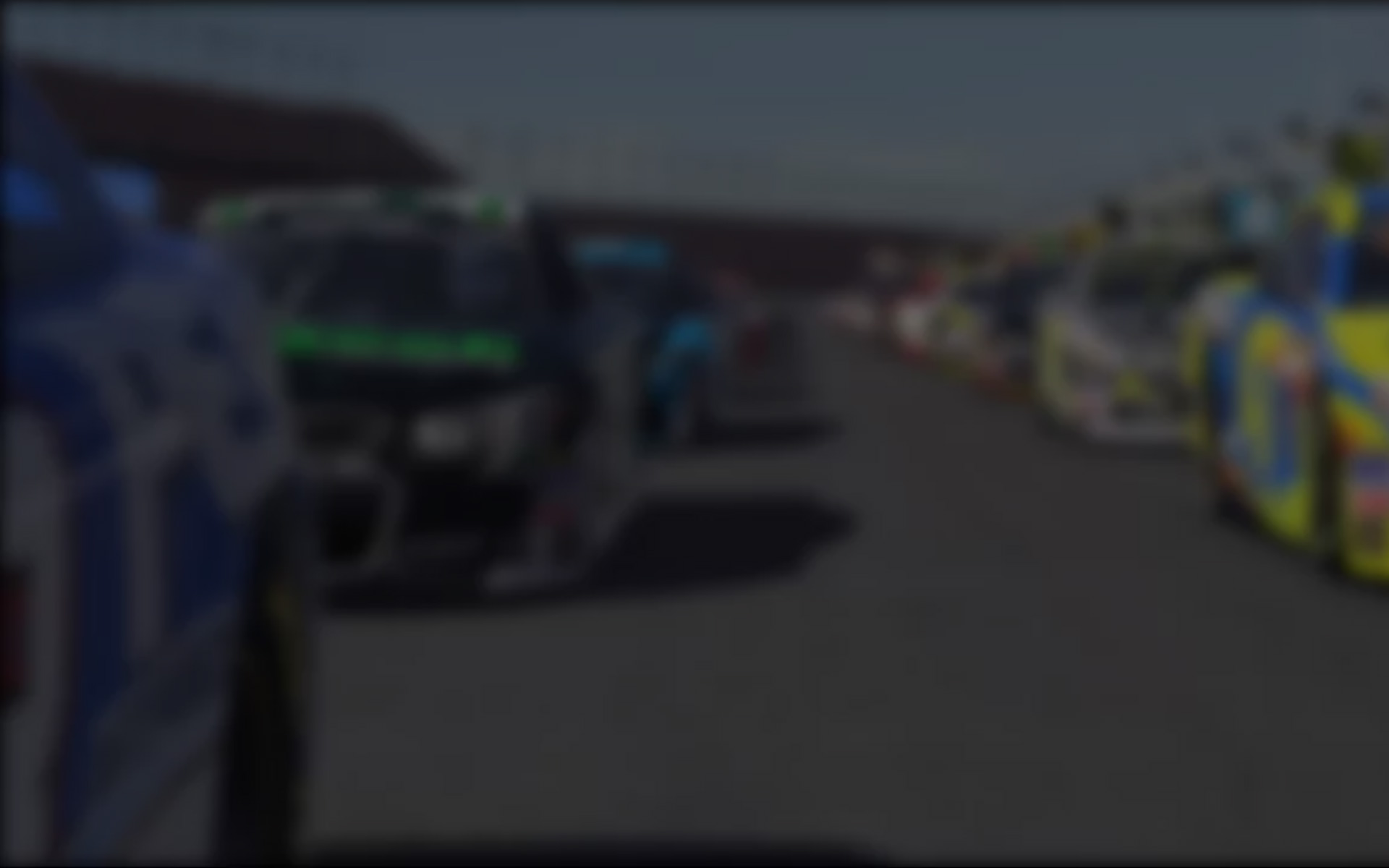 Benjamin Burmeister (DE-AT-CH) and Steve Eszenyi (Connecticut) were the big winners in last weekend's iRacing Daytona 500, the third event in the 2013 World Tour of iRacing. Eszenyi took the win over Derek Crone (Virginias) and Dwayne Vincent (MidSouth) in Friday evening's top SOF (5435) split, while Burmeister scored a dramatic last lap victory – passing Kenny Humpe and winning a photo finish with Nicholas Morse – to snatch the laurels in Saturday's top SOF (5484) split.  With Eszenyi finishing a disappointing P36 on Saturday, overall honors went to Burmeister.
The "twin 500s" totaled 77 splits in all, with 40 races of 42 or 43 starters on Friday and 37 more on Saturday. All told nearly 2700 iRacers participated in the events (2699 to be precise!), with 556 taking the green flag twice for a total of 3255 starts. All together, iRacers logged 406,467 laps which works-out to well over a million miles (1,016,167.5 ) of online racing.
More numbers? 2389 iRacers posted qualifying laps with Nic Giles (Carolina) touring the Daytona International Speedway in 47.033s to edge the Central Eastern Europe twosome of Eugene Mozgunov and Alex Kan, who both stopped the watches at 47.046s. Mosgunov backed-up his qualifying time with the fastest lap of all in race competition (43.5776s) on Saturday while Richard Dusett (New England) had the fastest lap on Friday (43.7753s).  And speaking of laps, Justin Humberger (Ohio) led the most laps in a single race (169) en route to winning his split on Friday while Adrian Cyr (Florida) led the most laps of all – 177 – but split his time in the lead between Friday (40 laps) and Saturday (137), the latter on his way to a second place finish behind Ian Adams (Ohio).
---
You may also like...
---