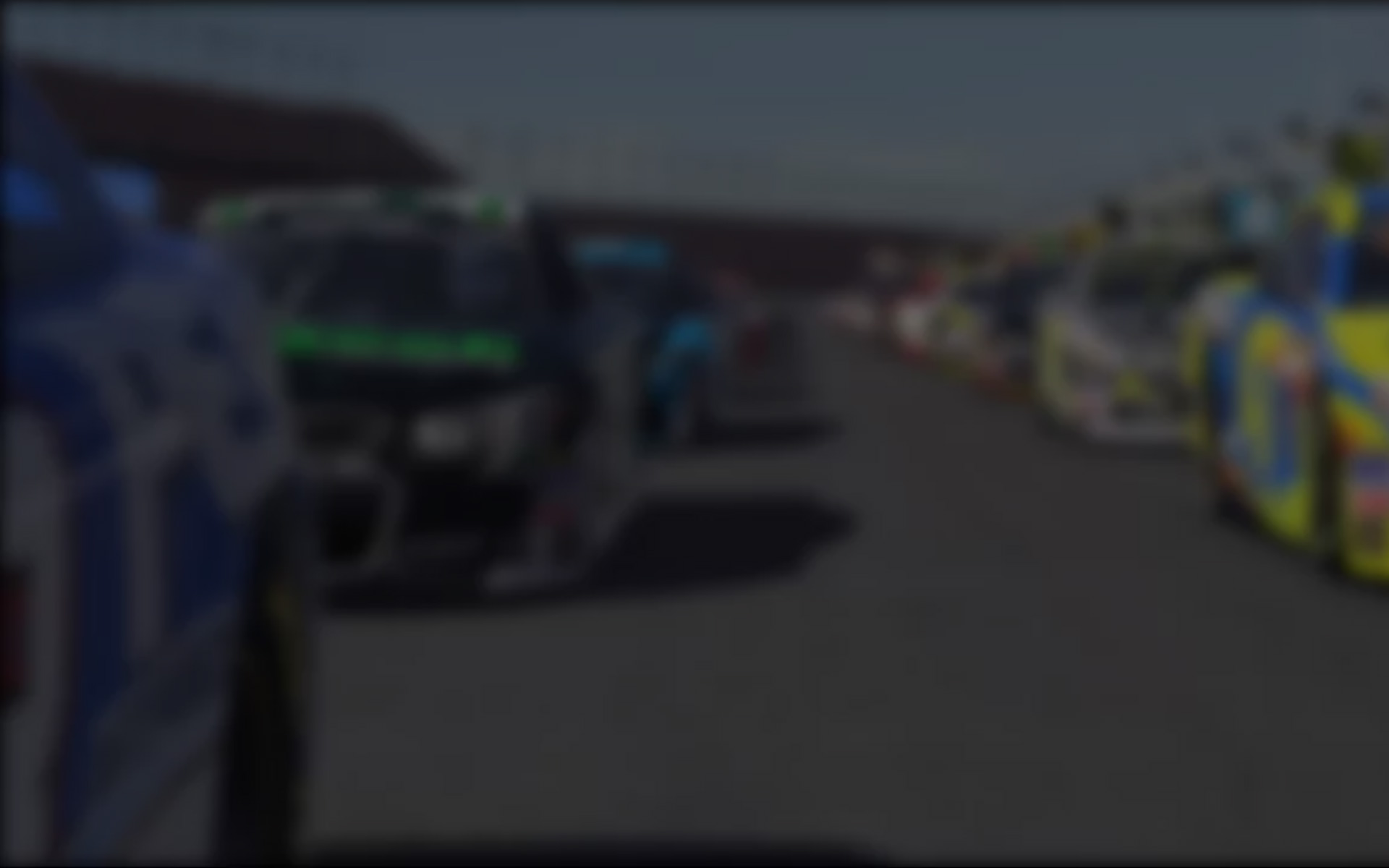 The stars at night are big and bright… Deep in the Heart of Texas!
Welcome everyone to the beautiful Dallas / Fort Worth area, where everything is bigger than everywhere else.  This includes the paychecks, as this is one of the bigger races of the season, with a nice purse for the top five finishers.  On top of that, this is my last race with DC Comics as my main sponsor.  I've got a couple of their reps up in the sky box, as well as reps from the Henry Doorly Zoo, and rival comic company Marvel.  My recent success has definitely brought in the interested parties.
I did a lot of my growing up years in this area; spent some of my childhood within a couple hours of here, in a town called Greenville.  So, as far as home tracks go, Texas is probably as close as it gets for me until Iowa finally gets their much-deserved date.  This would be a great race to do really well on so many levels.
The crew and I have been itchin' to race since we've had the week off.  We've been doing a lot of research on shock and spring setups, tire balances, and wear ratios.  We're hoping this will lead to big things this week, since we are going to try a different tactic.  We watched the pros go at it on this track a couple days prior to our race, and concluded this track might just lead to some nice long green flag runs.  Based off this, we're going to try to build a nice long run setup.  We think that the average setup will be good for about 20 laps before the tires take a crap.  We want our tires to start off pretty cold and slick, and build up to speed over that first 20 laps, and then hold on for another 20.  If we can do that, we'll give up some places at the start of a run, but by the end we should be flying by everyone else.
We spend our entire practice session working on this setup, and put nothing into qualifying.  To say the least. it's a pleasant a surprise that we placed P10 with a time of 29.8s.  Andrew Anthony Ward grabbed the pole at 29.32s, and Mick Sloan took outside pole with a 29.44s.
We line up for the start, and I'm interested to see what the car will do in traffic.  What becomes immediately apparent is that the car is loose on exit; very loose.  It is almost uncontrollable if I try to launch the car out of a corner.  So I have to lift on exit, and that kills my straight away speed.  I go from 10th to 12th to 14th within the first couple laps.  Luckily I get a break on Lap 4 when (22) Christopher Hallam drifts up into (14) Gary A Moore out of Turn Two and hooks Moore's bumper, spinning both cars down into the wall on the back stretch.  Both cars take heavy front end damage, but it doesn't look like anything that won't be repairable.
I decide to take an extra pit stop so I can start from the tail end of the field.  With the car being this loose, I need to take some time to get used to it, and I'd like to see how long it will take to make my way to the front of the field in case I need to do it later in the race.  On the restart, it doesn't look like we've got anything.  We're not gaining on the other cars, but we're not losing ground either.  We're pretty much dead in the water for the first 10 laps or so.  Then the car starts to come in, and we start picking up spots.  Before long we're in the top 20, then the top 15.  About 30 laps into the run, I'm reeling-in the guys in the top 10 so fast it's like they're running 20 less horsepower than me.  The car is amazing!
Lap 47 brings an end to my fantastic run, just as I'm about to take sixth place.  (25) Skyler Allen Sr. gets a bit loose out of Two and squeezes up (22) Christopher Hallem into the outside wall.  It looks like this isn't Hallem's race, and he's letting everyone know about it on the radio.  (14) Moore is also involved in the aftermath.  All three cars suffer heavy damage.
Everyone pits for tires and fuel, with (28) Abbas Ladek and (19) Vern Klukas taking the wave around.  (15) Will Hutson leads the pack to the green, followed by (6) Johnathan Smith8.  I come out of the pits P6.  On the restart Lap 52, (27) Juha Hilden body slams (12) David Beattie in the door and both cars head into the outside wall.  (13) Justin Nelson, (23) Ernie Ludwig, (30) Rick Mitchell, (3) Patrick Shelton and (11) Justin Chase are also involved in the aftermath.
A couple of laps after the restart, we get another caution as (four) Luis Rodrigues self spins off Two.  As the field pits, I make the mistake of sliding through my pit stall, and so on the restart I'm in 10th instead of the top five as I should be, but I take care of this on the restart, as I get a great jump on the field and pass four cars in the first lap.  This is the first time I'm able to compare my own speed directly to the leaders, and I'm a bit dismayed by what I see.  (15) Will Hutson and (10) Bill Rowlands are in a league of their own at the front of the field.  They take off like a shot, and it's not long before I can't even see them anymore.  I'm holding inside the top 10, but I keep losing spots as I try to push the car harder than it wants to be pushed on such hard tires.  As predicted though, after 20 laps, the car comes in, and I start pushing out of the corners and picking up speed.  Everyone else around me is slowing down.
By lap 100, I'm up to fourth, but the leaders are about five seconds ahead of me.  The good news is, they are coming back to me very quickly.  It looks like I gain about a tenth every corner.  I'm able to enter the turns faster, brake later, stay closer to the inside line and exit without fear of self spinning.  By Lap 112, I'm right on the tail of the lead cars of Hutson and Rowlands.  Three laps later, I take the lead and start pulling away.
Unfortunately, my great run comes to an end a few laps later as a couple of cars tangle and spin, bringing out the yellow.  I pit, and the entire time all I keep thinking is "don't screw up."  I think my mantra worked, as we have a great pit stop.  My fellow leaders aren't so lucky though.  Somehow Hutson gets a passing under yellow penalty, and has to come in for a stop 'n go under green.  He rejoins the field a lap down and right behind me and Rowlands.  I'm able to hold-off Bill for the first five laps or so, but by Lap 127 I have to give up the lead until my car comes in a bit more.  The loose condition is frustrating; nobody likes to loose the lead with such a strong car, but I know that if the race stays clean and green, I'll be back to the lead in no time.  It's a hard pill to swallow though, as I quickly slip back to sixth before the car starts to show signs of cooperation.
Again I start climbing through the ranks until I can see Rowlands again.  He's about three seconds ahead of me, and there are only 25 laps left in the race.  Every corner, I gain a quarter second, then half second, until I'm right on Bills bumper once again.  Like the true gentleman he is, Bill pulls down to the bottom of the back straight and gives me the lead heading into Turn Three.
Nothing is ever easy, my favorite author likes to say.  It proves true once again as the caution flies on Lap 156, ending my field leading run.  (21) Scott Brisk and (16) Uwe Kuerten tangle and spin down the back stretch.  While in the pits, I add three clicks of wedge to help tighten-up the car for a short run to the finish.  Uwe chooses not to pit, despite his car being heavily damaged.  I see this when we go to line up, and warn the rest of the field that the leader did not pit, is on old tires, and has front right side damage.
On the drop of the green, I manage to clear the leader going into Turn Two.  Behind me, the rest of the top three also manage to clear him without incident.  Fourth through tenth aren't so lucky though.  Uwe is rear-ended and basically run over as he rolls through Turn Four.  A lot of very strong cars are damaged:  In one move, one driver ends a great race for a lot of strong drivers who deserved a good finish.
On the drop of the green, I manage to clear the leader going into Turn Two.  Behind me, the rest of the top three also manage to clear him without incident.  Fourth through tenth aren't so lucky though.  Uwe is rear-ended and basically run over as he rolls through Turn Four.  A lot of very strong cars are damaged:  In one move, one driver ends a great race for a lot of strong drivers who deserved a good finish.
Of course he also hands me the win, as I easily hold off the field on the green / checkered finish.
Looking at the bank book after the confetti flies, I see something very unfamiliar: A $500,000 payday.  For the first time this season, my totals are in the black instead of the red.  It's too bad I'm going to destroy my short track car next week at Bristol.  At least now I don't feel so bad about it.
---
You may also like...
---