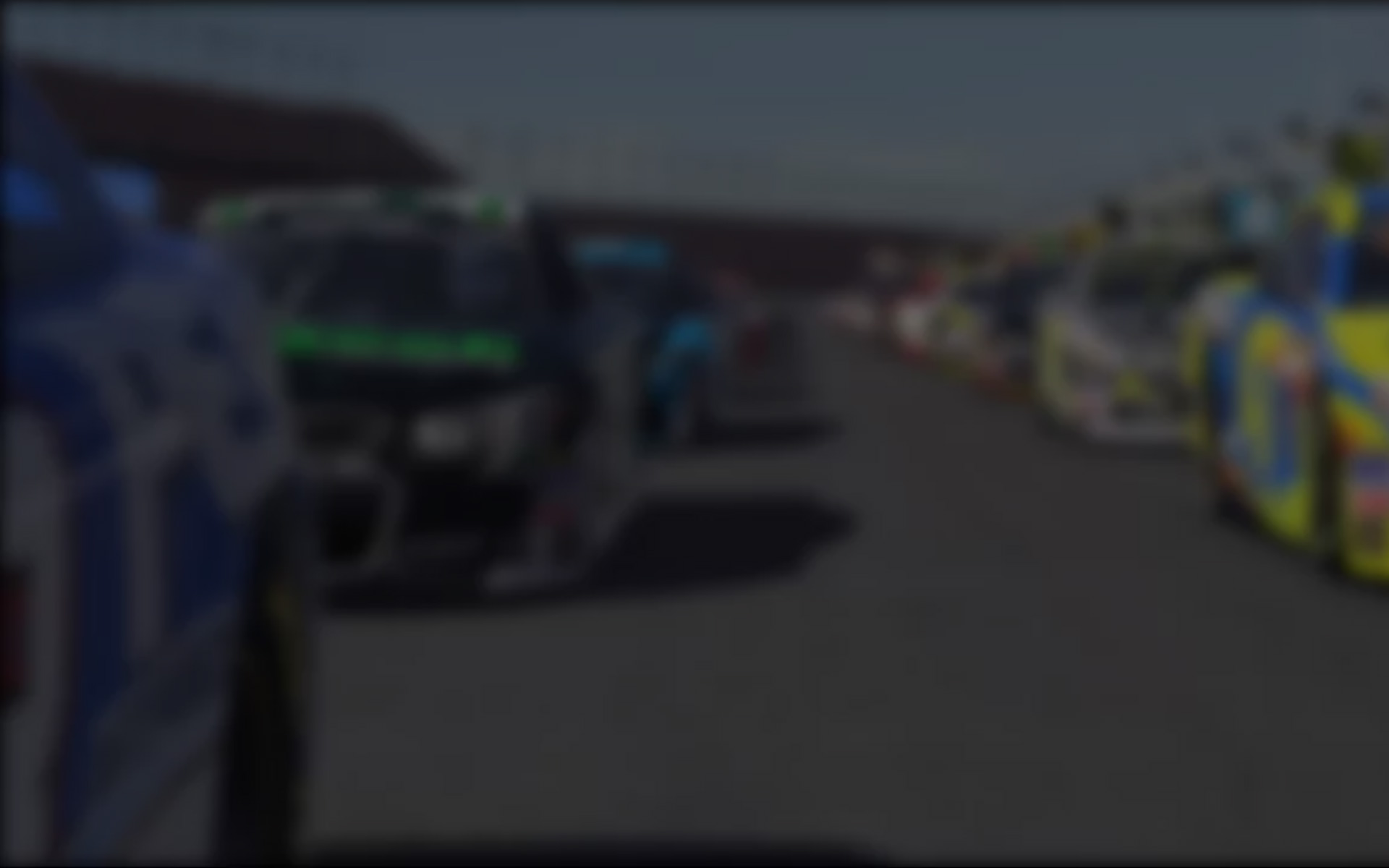 June 14th, 2017 by Jason Lofing
Alex Bergeron negotiated the race's wreck-filled conclusion to finish second after taking the white flag in seventh spot.  Covey Vincent came home third ahead of Logan Clampitt with Zack Novak rounding-out the top five.
The wild finish was set-up by with a dozen laps to go when Andrew Fayash and Kyle Putz crashed, erasing what had looked like a comfortable lead for Byus over Brian Schoenberg.  Despite having 14 laps on his tires, Byus and eight others opted not to stop for fresh rubber, hoping their track position or another caution would help them maintain their spots at the front.
On the restart with seven laps remaining, the field only made it to Turn Three before another crash collected about a dozen cars, setting-up a two lap shootout.  On the restart Byus got the jump on Schoenburg who was left to battle Alfalla and Nick Ottinger for second.  Ottinger got a run on Schoenburg off Turn One, but when he got to Schoenburg's bumper to help push him forward the two cars were not squarely aligned.  Thus the ensuing contact sent Schoenburg down the track into Alfalla before spinning and crashing into the inside wall.  No yellow was thrown and the race for second continued.
With Byus pulling away as the white flag waved, Ottinger and Alfalla continued battling for second heading for Turn One for the final time.  Alfalla got the better run off the corner, closed to Ottinger's bumper and made contact, sending Ottinger into the outside wall while Alfalla crashed hard into the inside wall.  Ryan Luza, who was running fourth at the time, clipped Ottinger and was disqualified for exceeding the race's incident limit.
The trio's hard luck left Alfalla in twenty-sixth, Ottinger in twenty-eighth and Luza in thirtieth.
At the start of the evening, pole-winner Byus quickly fell to third as Novak and Dylan Duval appeared to have the strongest cars in the early going.  Following a pit stop for tires and some adjustments, Byus' car came to life again and on Lap 28 he reclaimed the lead from Duval who subsequently blew his engine when he missed a shift entering Turn Three.
Byus continued in first until a caution on Lap 46 erased his lead and cost him track position as some of the other lead lap cars had already pitted under green.  Byus wasted little time regaining the lost ground and easily retook the lead from Schoenburg on Lap 64.
A similar chain of events unfolded ten laps later as another caution cost Byus the lead.  This time, however, only two sim racers – David Rattler and Chris Shearburn – stayed out and Byus made quick work of them, resuming his place at the front of the pack with 22 laps remaining and staying there to the finish.
For all the chaos unleashed in the final laps, the championship battle remains close thanks to the fact that both Alfalla and Luza encountered trouble.  Alfalla now leads Bobby Zalenski (? at Pocono) by eight points while Luza has fallen 32 points adrift of the series lead.  Clampitt's fifth place finish moves him within five points of Luza while Vincent is now fifth, 50 points behind Alfalla.
Next on the agenda is the NASCAR PEAK Antifreeze Series' first visit to Sonoma Raceway.  The series is no stranger to road courses, having run at Watkins Glen International the past three seasons, so do not discount Michael Conti, the Stergios brothers Jake and P.J.  Can Alfalla or Luza rebound from their poor results at Pocono, or will a surprise winner find victory lane at the challenging 11 turn course.  Be sure to follow all the sim racing action on iRacingLive to find out!
---
You may also like...
---