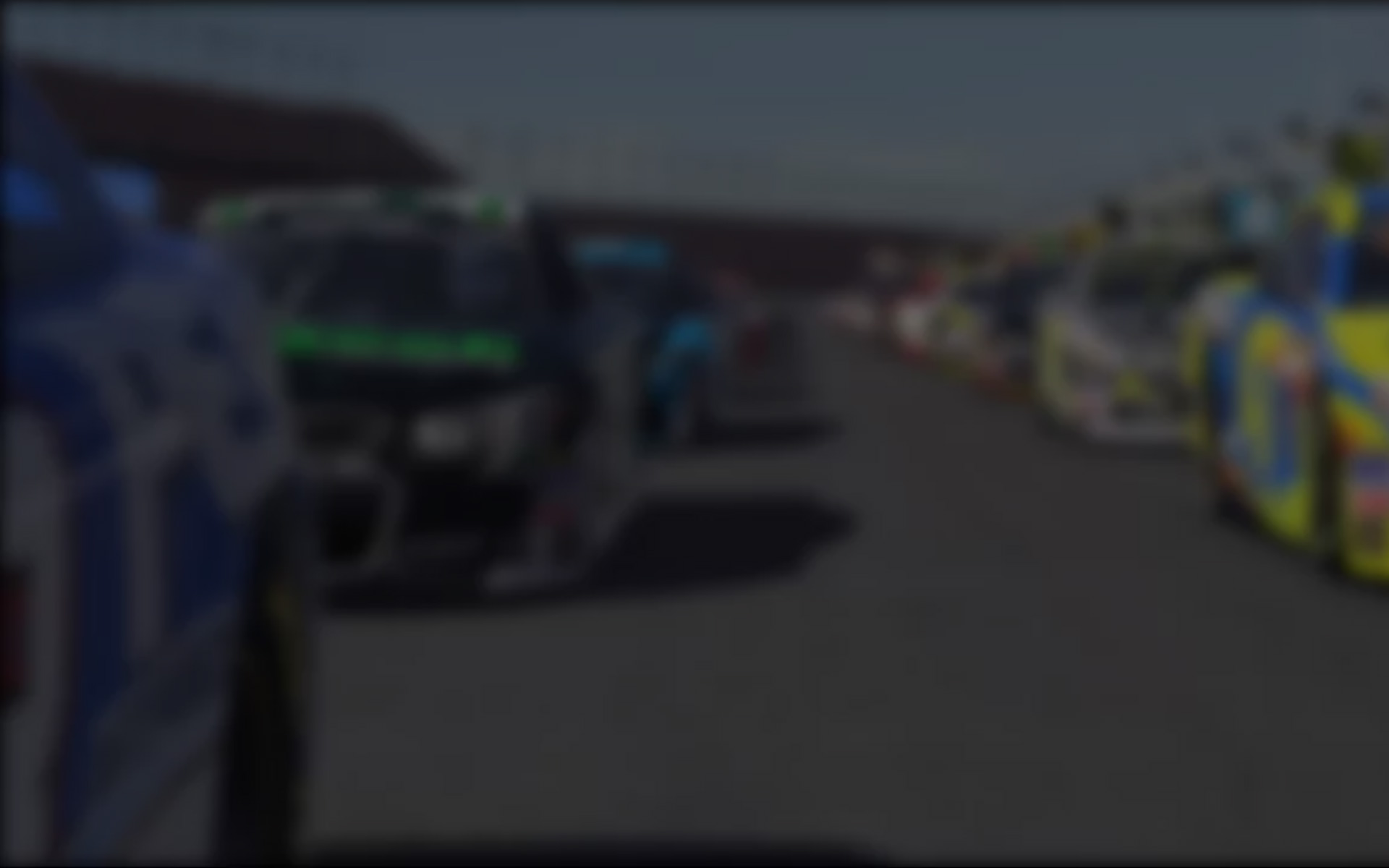 Cody Byus (The TEAM) won the season opener of the NASCAR iRacing Pro Series at Texas Motor Speedway by passing Josh Berry (HPM) with nine laps to go. The win is Byus' first in the Pro Series and gets his quest to return to the NASCAR PEAK Antifreeze Series off to a stellar start.
Allen Boes (Deadzone) finished third and could have pulled off the upset if the race was a few laps longer. Boes had pitted one more time than Byus and Berry and had fresher tires as the race wound down, but ran out of laps before he could make a move. HPM teammates Dylan Duval and Mitchell Hunt rounded out the top five.
Tyler Laughton started on pole but led just four laps before Byus took the lead and started to distance himself from the field. Berry, who started eighth, also was on the move early on. By Lap 40 he had climbed to second and was turning laps faster than Byus as the first round of pit stops approached.
Due to severe tire falloff, drivers tried to gain track position with varying pit strategies. Byus, Berry, and the majority of the front-runners decided on a three-stop strategy while Boes and Hunt hoped maximizing their time on fresh tires would make a four stop strategy work. A caution-free race led to a fantastic ebb and flow between the front-runners with several exciting moments throughout the field as drivers with fresh tires made their way through much slower traffic.
Byus and Berry pitted together on Lap 41 and Byus won the race off pit road, but did not keep the lead due to Boes and Hunt short-pitting a few laps earlier. Their time at the front was short lived, though, as Byus used his fresh tires to reel in and pass both Boes and Hunt to regain the lead. As the second round of stops was approaching for the leaders, Berry now looked to have the car to beat as he went to the point for the first time on Lap 76. He further increased his margin by pitting a lap before Byus and appeared to have the race completely under control.
Berry kept most of his margin as he and Byus hit pit road for the final time with Berry getting service on Lap 123 of 167 and Byus following him in a lap later. With 30 laps remaining, Berry cycled back to the lead but issues with traffic allowed Byus to cut into his gap. Also, Boes and Hunt had just left pit road 25 seconds behind with fresh tires but were closing in at over one second per lap.
As the tires wore down and the laps added up, Byus started to rapidly close on Berry, who appeared to use-up his tires. With just nine laps to go Byus got a run down the backstretch and Berry conceded the lead instead of fighting it, knowing his tires had given up. Meanwhile, Boes had climbed to third but his tires also gave up with a few laps remaining and he was unable to make a move on Berry for second. Despite coming up short, Boes turned in an impressive effort by finishing 1.2 seconds behind the leader with an additional pit stop.
With the 2015 NASCAR iRacing Pro season underway, Week Two takes the drivers out west to Phoenix International Raceway. PIR is the first of two short tracks on the nine-race schedule and with only one week between races, drivers and teams will have to get to work on setups immediately in order to stay ahead of the competition. Who will emerge from PIR in position to challenge Byus and Berry for the early lead in the championship? Find out when the Pro Series returns to action next Tuesday on LSRTV!
---
You may also like...
---