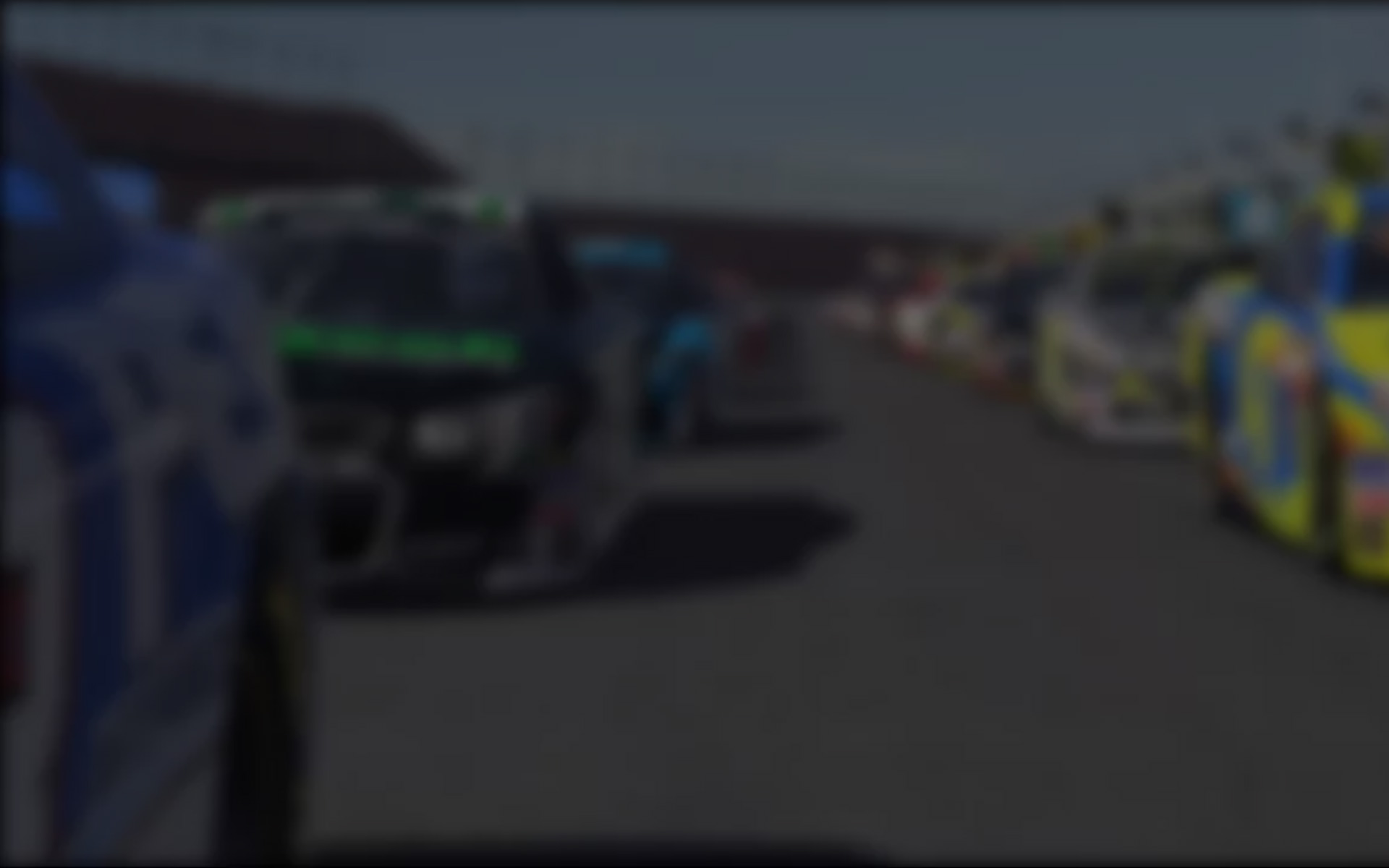 September 27th, 2012 by DavidP
Round Eight of the iRacing.com Cadillac Cup went to Infineon Raceway (now-known as Sonoma Raceway), Sonoma has a few different layouts but the Cadillac sin racers would tackle the full 2.53 miles course (4km) featuring 12 turns, including two hairpins. This week the drivers didn't show up in their normal numbers but still a good turnout of 164 and 71 turning a lap in qualifying.  This being the eighth week for the series, it marks the final week before the run home as next week the drivers start dropping their lowest weekly points totals.
Qualifying Top 10
Qualifying saw Aus/NZ driver Dylan Sharman post the fastest time of the week with a 1:29.860, while Jean Pierre was two tenths back on a 1:30.054.  Nathan Moore managed to scrap past Jan-Paul Niehuis by .004 for third while Carlos Reyes Aiguadé was only .020 behind Niehuis. Back in sixth Pedro Manuel was half a tenth behind Aiguadé on a 1:30.445 with Andre Paulo three tenths back on a 1:30.777. Alexei Fedorov, Fabian Ventura and Christopher Roberts all posted times in the 1:30.8s and rounded-out your top 10 qualifiers for the week.
SOF Race of the Week
The SOF race of the week (3854) ran at 22:30 GMT on Saturday Night (8:30am AEST Sunday Morning) and saw just 20 drivers sign-up, making it the only race this week that split. Sharman would once again take top honors, leading the race from start to finish ahead of a great battle between Moore andl Niehuis. Moore was able to hold-off the hard charging Niehuis to bring home a second place finish by one tenth at the line. Fedorov took fourth, holding-off Fabian Ventura who made a mistake on the final lap which gave Fedorov some welcome breathing room while Piotr Sirko brought his Cadillac CTS-VR home sixth despite damage from contact on Lap One.
The final lap produced a big accident when Robert Ganley locked his front brakes  into Turn Seven.  Although he did his best to take avoiding action, unfortunately he collected Richard Mason and Jose Telmo.  This certainly the way any of them  wanted to end their race-long battle, but Ganley was at least quick to apologize.   For good measure, Renato Iagher completed the top ten after he forgot to sign-in to the race.
Top 10 Point Scorers for Week Eight
Round 8 top 10 points scorers was lead by Sharman with 232 points from Saturday's SOF victory, while Moore and Niehuis collected 206 and 180 respectively for their podium finishes. Fedorov would take home 154 points for the week ahead of Ventura (128). In sixth for the week was Aiguadé who won  five out of his six races and managed to score 118 points, while Manuel earned 109 points with Pierre, Michael Engelage and Piotr Sirko rounding out your top 10 point scorers for this week's racing.
Championship Standings – Top 3 Divisions
Division 1 – Sharman leads with 1416 ahead of Moore (1297) and Pierre (1087).
Division 2 – Fedorov has taken the lead! He know has 1008 points, only 17 ahead of Ventura (991) while Telmo is now in third (982) but with drop weeks coming into effect anything could happen in the final four weeks.
Division 3 – Manuel leads the way with 947 points, 54 ahead of Niehuis (who still has one week still to count towards his points before dropping scores) and Thiago Sanson on 770 points.
Time Trail Standings – Overall Top 5
Sharman leads the way with a perfect 800 points from eight rounds, thus securing the overall time trail championship. Manuel on 779 has increased his lead over Paulo Franco to 20 points now with Jonathan Holz just six points behind Franco with Fedorov (724) rounding-out the top five.
Round Nine and we head back to Mosport.  Round Nine also starts the drop weeks, so good luck to everyone and let's hope the numbers come out as they always do for Mosport.  Hope to see you guys Saturday night at 22:30pm GMT and 00:30 GMT.  Visit the forum for more details.
---
You may also like...
---