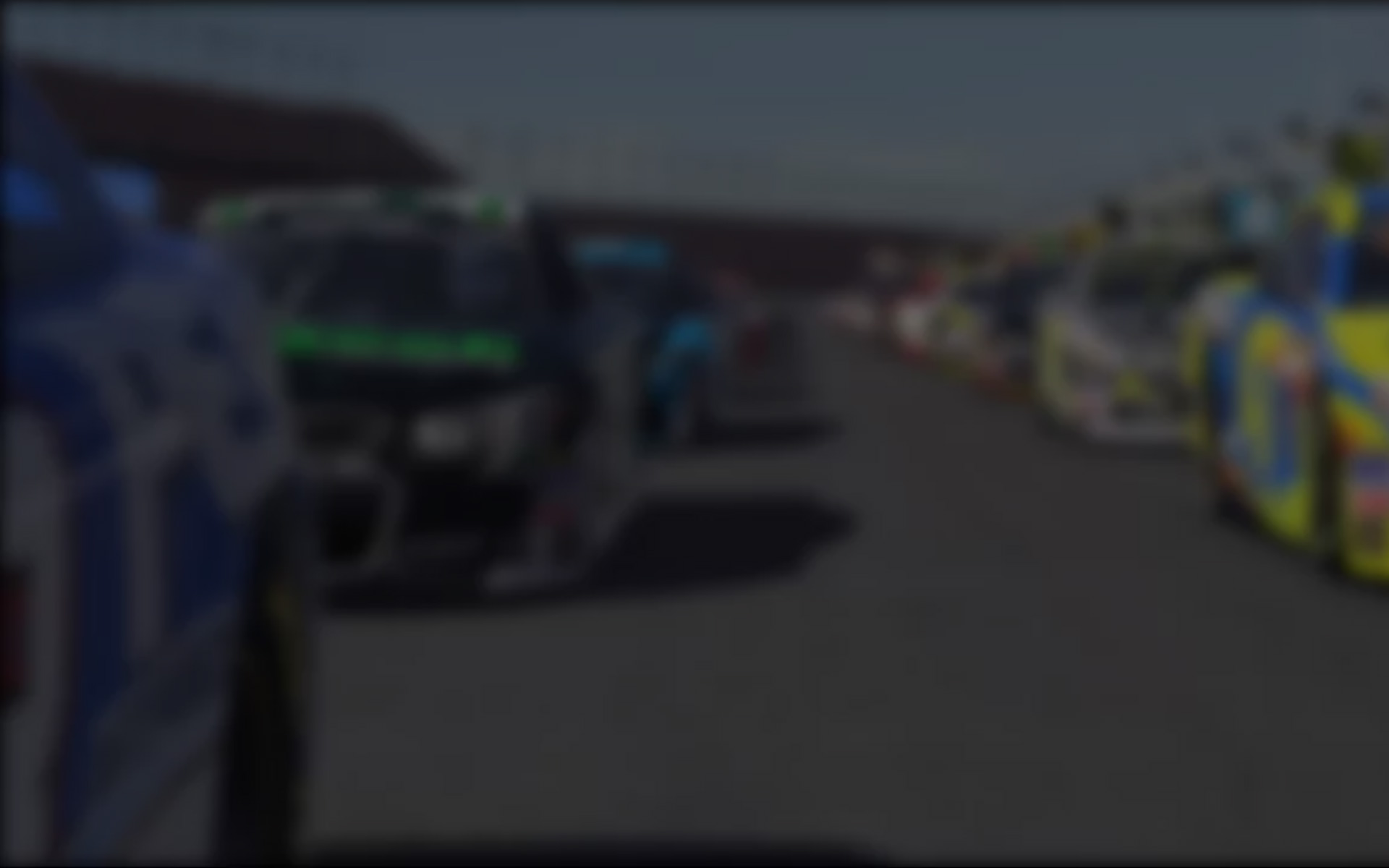 The iRacing.com Late Model Tour's trip to Florida made it one of several racing events taking place in the Sunshine State this week as the series headed to high banks of USA International Speedway. At ¾ of a mile in length, USA offers drivers the opportunity to carry a lot of speed around the asphalt oval. The track offers drivers a variety of grooves, and the lines drivers run are often the product of the setups they have built and their comfort level in the cars. The outside wall has bitten many drivers on corner exit as it tends to sneak up on even the most experienced of sim racers.
A pair of Carolinians picked-up the most points in Week Two as Reilly L. Doyle and Tyler Price led the points scored in the Late Model Tour at USA International.  For the second week in a row, Rusty Greer, also of Club Carolina, was the fastest qualifier of the week, laying down a lap of 21.707 seconds.  Bill Martin was just barely able to better Chad Detillier as his ten lap average of 21.947 made him the fastest time trialer of the week.
At the time of writing this article, Ohioan Bill Roberts led the series standings by 7 points over Rusty Greer. NASCAR Nationwide Series driver Cale Gale currently sits third in the series standings.
Week Three marks a trip to Lanier National Speedway. Look for drivers to find comfort as they head to a familiar track that is part of the iRacing base subscription package. Many iRacers turned their first laps on the simulator at this track in Legends Cars. While Scott Speed has dropped off the top of the point standings for now, Gale is currently leading the charge of real life drivers for the series. The battle of real life professionals and virtual world veterans should continue to be a unique one to watch in this series.
Screen shot: Alonzo Morales
---
You may also like...
---