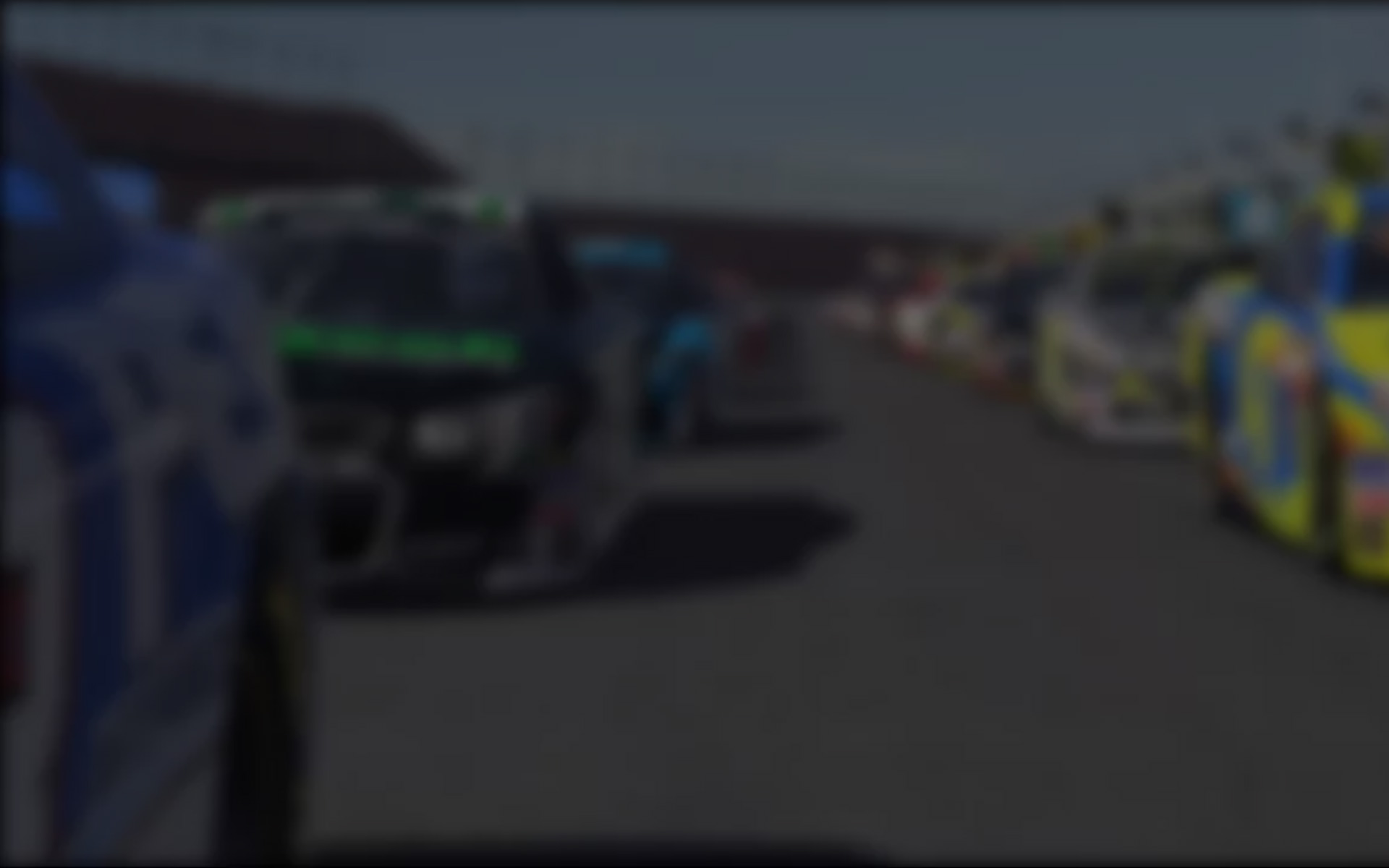 All News: Press Coverage News
Stay in the loop on all things iRacing with this pipeline for iRacing news, media coverage and important announcements. We'll always keep our fans and partners up to date on the latest happenings, from industry news and event coverage to important iRacing developments. We cover insider news, professional racing and general sim gaming to keep you informed on everything in the racing realm. iRacing is constantly expanding its lineup of racecars and tracks, as well as adding features and partnerships to make your iRacing experience better, so be sure to check back often to get the inside scoop on everything iRacing.
---
August 18th, 2021 by Chris Leone
You didn't have to be happy with the outcome of Tuesday night's eNASCAR Coca-Cola iRacing Series Logitech G Challenge 100 at Michigan International Speedway, especially not if your favorite driver or team found themselves on the outside of the playoffs looking in. What you can't deny, though, is that it was one of the most … Read the Rest »
August 16th, 2021 by Chris Leone
The Logitech G Challenge 100 is Round 14 of 18 of the 2021 eNASCAR Coca-Cola iRacing Series schedule, and the final round of the regular season. Learn more about the event with our official guide here, including stories, past results, a spotter guide, and more!
August 13th, 2021 by Chris Leone
Action sports legend, US rally champion, and current Mt. Washington Hillclimb Auto Race world record holder Travis Pastrana dropped by the iRacing office to sample the virtual Auto Road before the 2021 edition of the event. He also took the time to chat with us about how sim racing has helped him throughout his … Read the Rest »
August 12th, 2021 by Chris Leone
Click here to listen to the latest iRacing Downshift! The Mount Washington Auto Road just became the first-ever hillclimb course on iRacing, and we're here to tell you about it! And who better to describe the mountain than the man who currently holds the world record for its fastest run? That's right—Travis Pastrana stopped by … Read the Rest »
August 11th, 2021 by Chris Leone
Just in time for this year's running of its historic Hillclimb Auto Race, Mount Washington makes its debut on iRacing and is available now! With two configurations available, Hillclimb and Descent, see if you can conquer one of the most challenging competitive roads in the world. Towering at 6,288 feet, Mount Washington is the highest … Read the Rest »
August 4th, 2021 by Chris Leone
Tuesday night's eNASCAR Coca-Cola iRacing Series action may have produced not only one of the best finishes of the 2021 season, but also one of its most surprising winners. Mind you, it's not that Graham Bowlin, who entered the night second in points for Stewart-Haas Esports, was a surprising winner in general; he's been one … Read the Rest »
August 3rd, 2021 by NASCAR PR
Logitech G Becomes Official Wheel and Pedal of the Coca-Cola iRacing Series Newark, CA (August 3, 2021) — Logitech G, a brand of Logitech and leading innovator of gaming technologies and gear, is proud to announce that it has become an official partner of eNASCAR, and the Logitech G 923 will be the official wheel … Read the Rest »
August 3rd, 2021 by Chris Leone
The fun and games of last week's All-Star Race are in the rear-view mirror. Now, it's time for the cars and stars of the eNASCAR Coca-Cola iRacing Series to get back on task for the big picture: a shot at taking home the $100,000 champion's purse later this year. To return to that focus, they'll … Read the Rest »
August 2nd, 2021 by Chris Leone
As part of iRacing's inaugural 4 Hours of Charlotte Benefiting the National MS Society, iRacing executives have announced numerous new content and features that will debut on the sim in the coming months. Here's a quick refresher in case you missed any of the news: #RainConfirmed Work-in-Progress photo of rain from Executive Producer @greghi11's interview … Read the Rest »
August 2nd, 2021 by Chris Leone
In the first-ever instance of a partnership with a non-profit for a special event, the iRacing community raised $55,634 in the inaugural iRacing 4 Hours of Charlotte Benefiting the National Multiple Sclerosis Society. Held on the Charlotte Motor Speedway Roval, the event featured the Cadillac CTS-V, Global Mazda MX-5 Cup, Audi RS 3 LMS, and … Read the Rest »