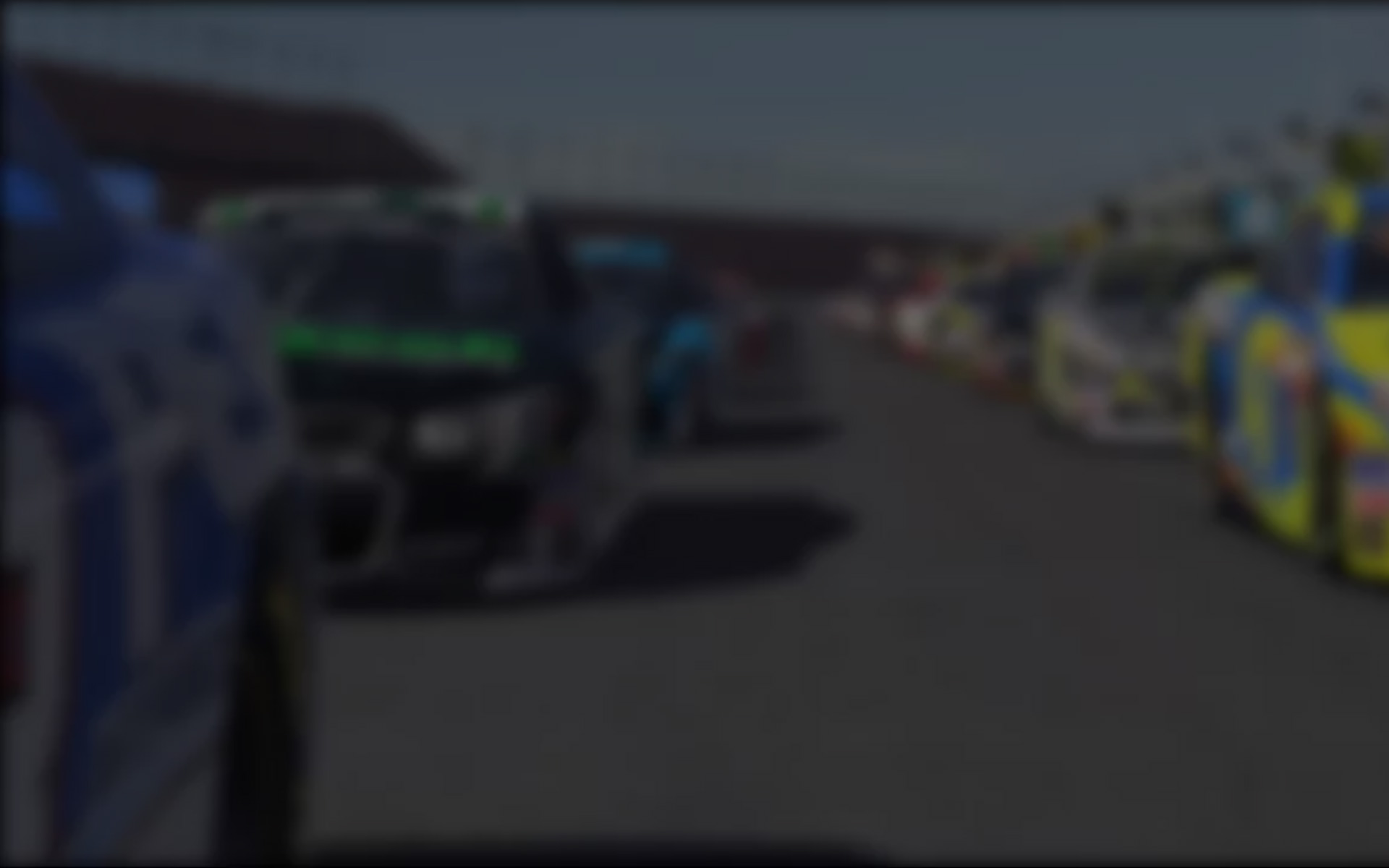 All News: Sim Racing News
---
November 19th, 2010 by DavidP
Demand for the Club England Mazda MX-5 championship gave race organizers a headache at the opening double header event at Summit Point when 48 sim racers turned up with only 28 pit stalls. Fortunately in online racing we can create another Summit Point and two races ran simultaneously! As drivers set off in practice the … Read the Rest »
October 28th, 2010 by DavidP
World's Premier Racing Game Launches Inaugural Grand Prix Series With today' launch of the Williams-Toyota FW31 at iRacing.com anyone anywhere in the world with a PC, a broadband internet connection and an inexpensive driving game steering-wheel-and-pedal set can experience the thrill of driving a contemporary grand prix car.  The announcement, which has been highly anticipated … Read the Rest »
October 28th, 2010 by DavidP
World's Premier Racing Game Launches Inaugural Grand Prix Series With today' launch of the Williams-Toyota FW31 at iRacing.com anyone anywhere in the world with a PC, a broadband internet connection and an inexpensive driving game steering-wheel-and-pedal set can experience the thrill of driving a contemporary grand prix car.  The announcement, which has been highly anticipated by racing fans and driving game enthusiasts, was made by Tony Gardner, president of iRacing.com.
October 18th, 2010 by DavidP
iRacing.com held its first open house on Friday, October 15 and, if the enthusiasm and good times generated by the event are any indication, it won't be the last time the Bedford, MA-based online racing service opens its doors to its membership.  The event attracted more than fifty members and, while most of the attendees hailed from in and around the Northeast, several members made longer treks to the home of iRacing.
October 6th, 2010 by DavidP
Richard Towler entered the final week of the NASCAR iRacing Series World Championship with nothing but high hopes.  Trailing Towler in the championship by 34 points, Brad Davies entered the final week of the NASCAR iRacing Series World Championship with equally high but (slightly) slimmer hopes.  The season finale at Charlotte Motor Speedway would be … Read the Rest »
October 5th, 2010 by DavidP
iRacing.com has added Dover International Speedway to its ever growing catalogue of race tracks.  Known as The Monster Mile, Dover is a real beast of a race track, exactly one mile in length and featuring 24 degree banked turns – not to mention a 46 foot tall, muscle-bound, statue outside the gates named "Miles the Monster."  One of only two tracks on the NASCAR Sprint Cup circuit paved with concrete, Dover has been a fixture on the NASCAR schedule since 1969 with a list of winners that reads like a Who's Who of NASCAR including Bobby Allison and Richard Petty, who each won seven times at Dover. Dover is also unique in that the track is part of a larger sports and entertainment complex that includes a hotel, gaming casino and harness racing track.  But it's the mechanical ponies – as in the 750+ horsepower NASCAR Sprint Cup machines and their sibling Nationwide and Camping World Truck Series racers – that grab the attention of motorsports fans twice a year.  Up to 135,000 people from the Mid-Atlantic and beyond flock to the track for two big NASCAR weekends in the Spring and Fall.  Now, thanks to iRacing's three dimensional laser-scanning technology, its members can also enjoy racing on the Monster Mile
September 28th, 2010 by DavidP
On the face of it, designing and building a virtual version of the Williams-Toyota FW31 figured to be the most formidable challenge yet faced by iRacing.com.  After all, Formula One is the technological pinnacle of the motorsports world, and it takes a virtual army of engineers, technicians and mechanics just to start a modern Grand Prix car.
September 19th, 2010 by DavidP
Looking for that private league feel in an official iRacing series?  Would you like to see bigger splits in "regular" races?  Or maybe you'd just like a little something extra from your weekly races. If you answered yes to any of the above (and even if you didn't), then iRacing's newest mini-series – JWH Racing League – is for you.  From now until the end of Season 3, the league will bring together iRacers with all levels of experience and skill for spirited but friendly competition in the regularly-scheduled NASCAR iRacing Class C Series race (Thursdays at 8:45 pm ET) and the Skip Barber Series race (Sundays at 3:45 pm ET). As with any other regular iRacing event, each split matches sim racers with similar skills and experience.  The beauty of JWHRL is that you'll also be competing with everyone in all the other splits – no matter the strength of field – for league points.   Otherwise the races will run exactly the same as always; nothing will be different apart from the fact that league points and standings will be calculated off-line and reported on the Member Site and inRacingNews.
September 18th, 2010 by DavidP
I'm in the doghouse at home. Perhaps I deserve it. I convinced the family we needed to subscribe to Netflix because of the streaming movies we could watch on our new DVD player, and also get a steady stream of DVD's sent to the house to watch at will. Of course I had an ulterior … Read the Rest »
September 17th, 2010 by DavidP
If you ever envy motoring journalists who get to drive exotic machinery before it becomes available to the wealthy businessman and footballers (let alone the fact that most of us won't ever get to drive them), then at least we can console ourselves with the knowledge that a virtual Grand Prix car costs the same as a virtual VW Jetta! Of course if you are an inRacingNews journalist then you just might get to drive the upcoming Williams FW31 before it is made available to the membership.