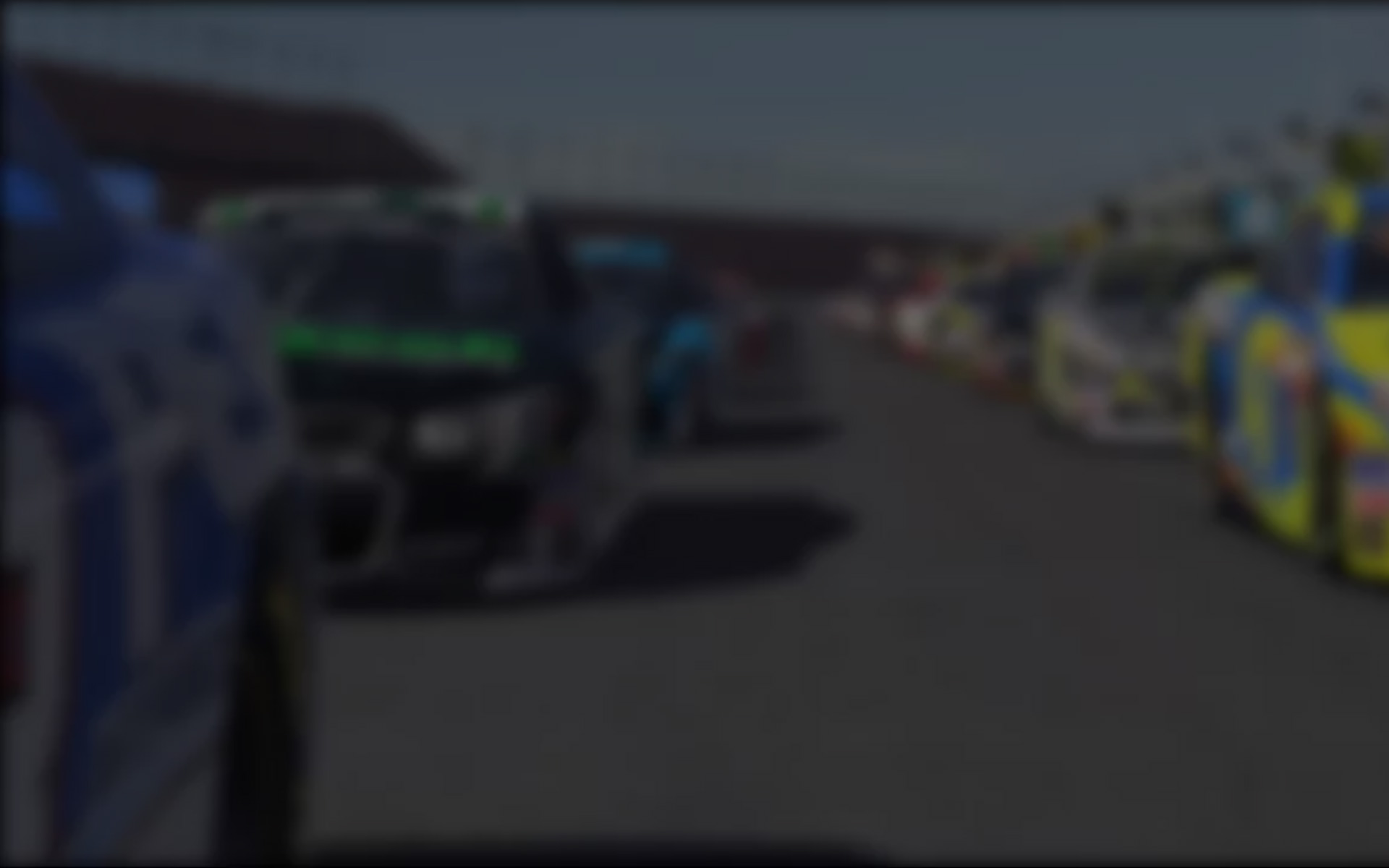 All News: Press Coverage News
Stay in the loop on all things iRacing with this pipeline for iRacing news, media coverage and important announcements. We'll always keep our fans and partners up to date on the latest happenings, from industry news and event coverage to important iRacing developments. We cover insider news, professional racing and general sim gaming to keep you informed on everything in the racing realm. iRacing is constantly expanding its lineup of racecars and tracks, as well as adding features and partnerships to make your iRacing experience better, so be sure to check back often to get the inside scoop on everything iRacing.
---
June 10th, 2021 by Chris Leone
One of stock car racing's most popular exhibition races is back, and for the first time, it's on iRacing! Motor Racing Outreach's Better Half Dash, which pits some of NASCAR's most prominent female figures against one another on the track to raise money for charity, returns as a virtual event from Texas Motor Speedway. The … Read the Rest »
June 9th, 2021 by Chris Leone
It's time for another massive iRacing content release for 2021 Season 3! After the early releases of the NASCAR Cup Series Next Gen cars and Chicago Street Circuit, you've already gotten a taste of some of our newest content, but there's plenty more to share. Here's a look at what's in store: Porsche 911 GT3 … Read the Rest »
June 7th, 2021 by Chris Leone
iRacing's ever-expanding slate of AI content continues to grow for the upcoming 2021 Season 3 build, set for release on Wednesday. Multiple cars and nearly 30 track layouts will be making their debut with our virtual racers, giving you more chances to get behind the wheel however and whenever you want! Here's a look at … Read the Rest »
June 7th, 2021 by Dale Earnhardt Jr.
There's a new update coming to the 1987 cars for iRacing. It's a change in feel and drivability that I think many will enjoy. I wanted to take a moment to explain why and how this type of unique evolution occurs in the vehicles at iRacing. The 87 car was a popular anticipated addition to … Read the Rest »
June 4th, 2021 by Chris Leone
iRacing is pleased to confirm the Dallara iRacing Grand Prix Championship, an open-wheel series featuring the Dallara iR-01 for professional sim racers, will make its debut this fall. Qualifying rounds for the series will take place this summer, as Super Sessions staged within the existing Dallara Formula iR series. For those who make the cut, … Read the Rest »
June 4th, 2021 by Chris Leone
It's almost time for Week 13! We've got a brand new list of both official and fun series competing as we get ready to deploy the 2021 Season 3 build. Get a hold of our newest cars and tracks in both official and fun series, highlighted by the free-to-all Formula Vee as the highlight of … Read the Rest »
June 3rd, 2021 by Chris Leone
For the second event in a row, Rick Ware Racing's James Davison was far and away the dominant driver in an eNASCAR iRacing Pro Invitational Series race on Wednesday night. But unlike his win two weeks ago at Circuit of the Americas, which came before NASCAR's real-world debut at the track, this one was a … Read the Rest »
June 3rd, 2021 by Chris Leone
Can't wait to get your hands on the Porsche 911 GT3 R when it comes to iRacing next week? More than a dozen of sim racing's most popular streamers, all of whom participated in the Porsche All-Stars series that ran before Porsche TAG Heuer Esports Supercup broadcasts earlier this year, will return to the cockpit … Read the Rest »
June 2nd, 2021 by Chris Leone
Fresh off of tonight's Windy City 110, the Chicago Street Circuit is available now for purchase on iRacing! As stock car racing's biggest stars wrap up 51 laps of action on FS1, get ready to hit some of the most famous streets in Chicago yourself on iRacing's newest street course. Have you ever wanted to … Read the Rest »
June 2nd, 2021 by Chris Leone
Finally, the moment we've all been waiting for: the eNASCAR iRacing Pro Invitational Series visits the virtual streets of Chicago tonight for the inaugural Windy City 110. The fifth round of this year's series sees the return of the Next Gen Cup Series cars that will hit the track for real next year, as well … Read the Rest »