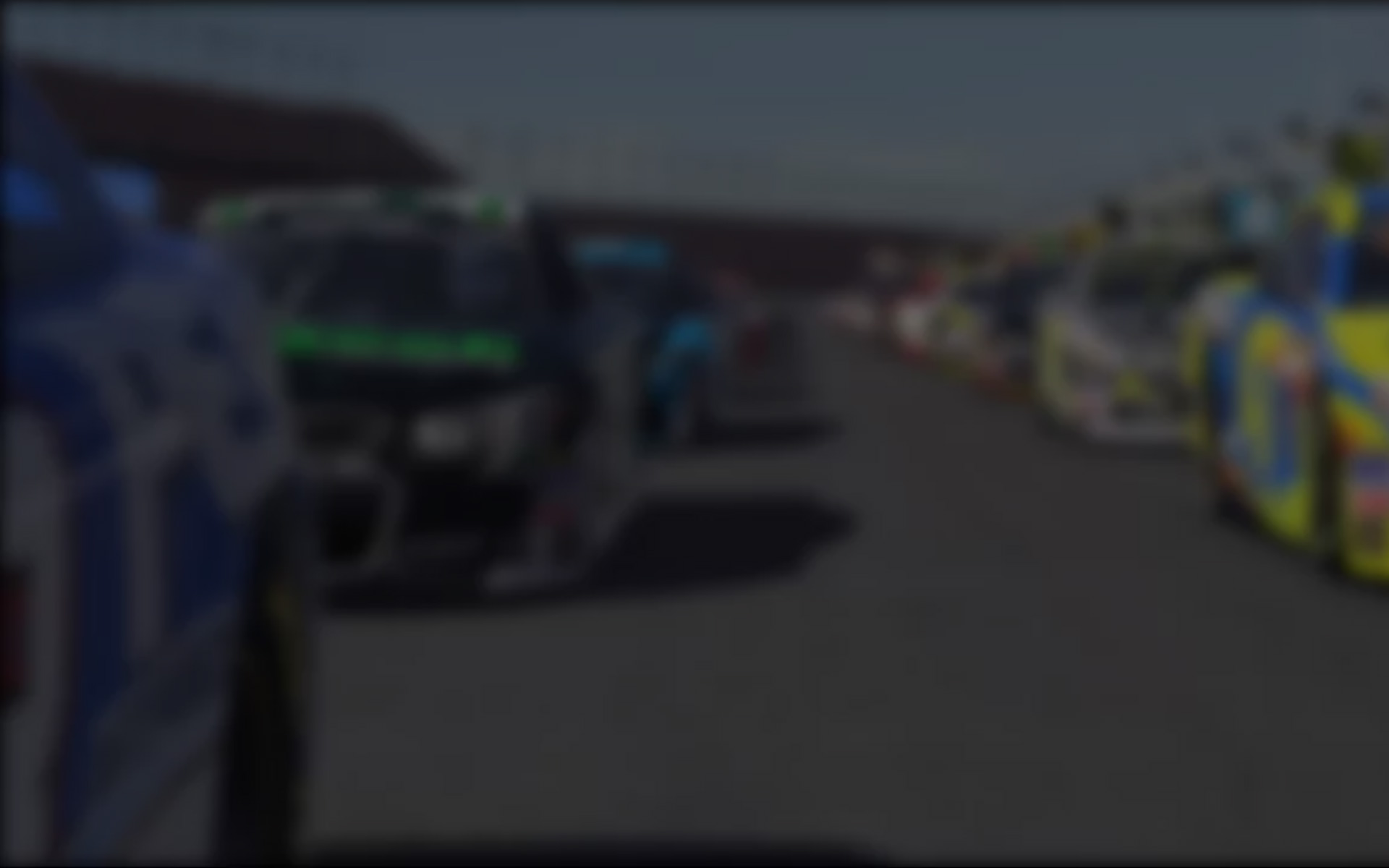 Week 9 of the iRacing IndyCar oval series saw the drivers scream into the virtual Valley of the Sun for a week of sim racing at Phoenix International Raceway, where Dustin Ollis grabbed the pole with a fast lap time of 18.711 seconds. Starting on his flank was Ray Kingsbury, who clocked-in with a lap time of 18.799 seconds, while Nigel Marneef's lap time of 18.811 seconds was good for third on the grid.
Ollis led the plunge to Turn One followed by Ray Kingsbury and Marneef, who held station. In their wake Austin Espitee had managed to pass Matt Kingsbury for fourth while Brian Heath got the jump on Vick Caudill, taking sixth place.  By the end of Lap Three, however, both Caudill and Hermann Pflander had managed to get back around Heath, putting him back to eighth before Scott Beck capitalized on Heath's loss of momentum and demoted him to ninth on the following lap.
The status quo held station until Lap Seven, when 10th place Stuart Pomfrey was caught out by aero push and tagged the wall. Pomfrey made it to the pits for repairs but, for all intents and purposes, his chances of a good finish were over.  He would experience more issues later in the race and was not running at the finish, officially classified in 14th.
Denny Locke came to grief on Lap 11 when he pushed up out of the groove and made contact with the Turn Four wall, putting his Dallara DW12 on its roll hoop. The car eventually righted itself, but Locke's day was over. Scott Carpenter also tagged the inside wall while trying to avoid Locke's inverted Dallara DW12.
Ollis led the charge onto pit road during the ensuing yellow with the Kingsburys, Marneef, and Espitee behind him. In contrast, Caudill stayed out in an attempt to gain track position and get clean air onto his front wing in an order to aid his car's handling.
Ollis was overtaken by the others before he entered his stall and as a result, he exited the pits behind the aforementioned group of four as well as Hermann Pflander.  As Caudill, Scott Beck and Dwayne Cooper all elected to stay on the racetrack, they restarted first through third, respectively.
Caudill duly led the field to the Lap 17 restart, making a good getaway with Beck.  Cooper was passed by both Marneef and Ray Kingsbury by the end of Lap 18 and by Lap 22 he had slipped to 10th.
Beck and Caudill managed to stay ahead of the pack for several laps before they fell to the onrushing Marneef.  Beck succumbed to Marneef on Lap 25 with Caudill following  suit before Espitee spun and collected Pflander, triggering another caution just as Ray Kingsbury passed Beck for third.
In the pits, Caudill was shuffled back to fourth for the ensuing Lap 38 restart.  Ray Kingsbury did not get the best of restarts, and this stacked-up multiple drivers, shuffling Caudill to seventh and Kingsbury to fourth, while allowing Beck to claim third.  Pflander went on to pass Kingsbury for fourth on Lap 52, with Ollis, Heath and Caudill capitalizing as well to move Kingsbury back to 8th before he hooked the apron and spun, bringing out the caution and another round of pit stops.
The restart saw Dwayne Cooper, who stayed out, lead the field to the green with Matt A Kingsbury, Marneef and Beck in pursuit.  By lap 62 Ollis and Pflander had followed Kingsbury, Marneef, and Beck past Cooper with Kingsbury taking the lead.
The field would hold position until Lap 80, when Kingsbury had a major moment off of Turn Four. He eventually gathered it up, but not before nearly spinning twice more and falling all the way back to P7. Marneef was only too happy to take the lead while a half a dozen laps later, Ollis followed Kinsgbury's lead and nearly lose it off of Turn Two, falling from fourth to seventh as a result.
Two laps later, Kingsbury had another moment exiting Turn Four but managed to control the car and continue under yellow without damage.  Marneef led the pack back to green on Lap 94 ahead of Beck and Caudill.
By Lap 96, Caudill had relieved Beck of second place, and was poised to take what had once appeared to be a fifth or sixth place run and give himself a chance at victory. Unfortunately (from his perspective), Marneef was fast disappearing up the road and, as the laps wound down, looked to have a win in the bag unless an untimely caution were to occur.
That's exactly what transpired on  Lap 106, when Pflander and Carpenter had an issue at the end of the backstraight and the yellow flag flew. With Cooper, Joeri Blootacker and Christian Kern staying on track during the caution, Marneef beat Caudill off of pit road – although the pass didn't seem to mean much with both drivers stuck in the pack.
The Lap 112 green flag saw Cooper do an Elvis and leave the building, jumping to a rather large gap by the time the field hit Turn One.  His cause was unwittingly aided and abetted by Blootacker, whose leisurely restart held-up Marneef, enabling Caudill and Beck to take second and third, respectively. Coming through The Dogleg, Marneef tried go to the inside of Blootacker, but the two came together sending Kingsbury (who was to the inside of both of them) onto his roll hoop.  Although Kingsbury's wayward Dallara came back across the track in front of Ollis, the magical powers of the polesitter's rabbit foot enabled him to make it through with his car intact, albeit with a ruined set of sim-overalls.
Cooper got another excellent restart on Lap 117,  in contrast to Kern, enabling Caudill to latch-on to the lead Dallara into the first turn. Beck stepped to the inside of Kern while Ollis stayed low as well and that group went  three wide. They made it to Turn Three before Kern bowed out of that battle – wisely it turned-out, as Ollis and Beck made contact off of Four and again the next lap exiting Turn Two.
Further ahead, Caudill made a decisive pass on Cooper into Turn One on Lap 118 for what would be the win.   Two laps later, Ollis got a huge run on Cooper, who threw a move to the inside to protect his line. Unfortunately, he mis-timed the move, leaving Ollis nowhere to go.  After hooking the defensive Cooper, Ollis swung into Beck on the inside.
So, at the end of 120 grueling laps, Caudill took the win ahead of Cooper with Kern rounding-out the podium after a strong run.
The "other" race — the one for the Season 3 title — seems to be all Tim Holgate, however.  League or official IndyCar Oval races, Holgate has dominated them all to the surprise of almost no one.
---
You may also like...
---