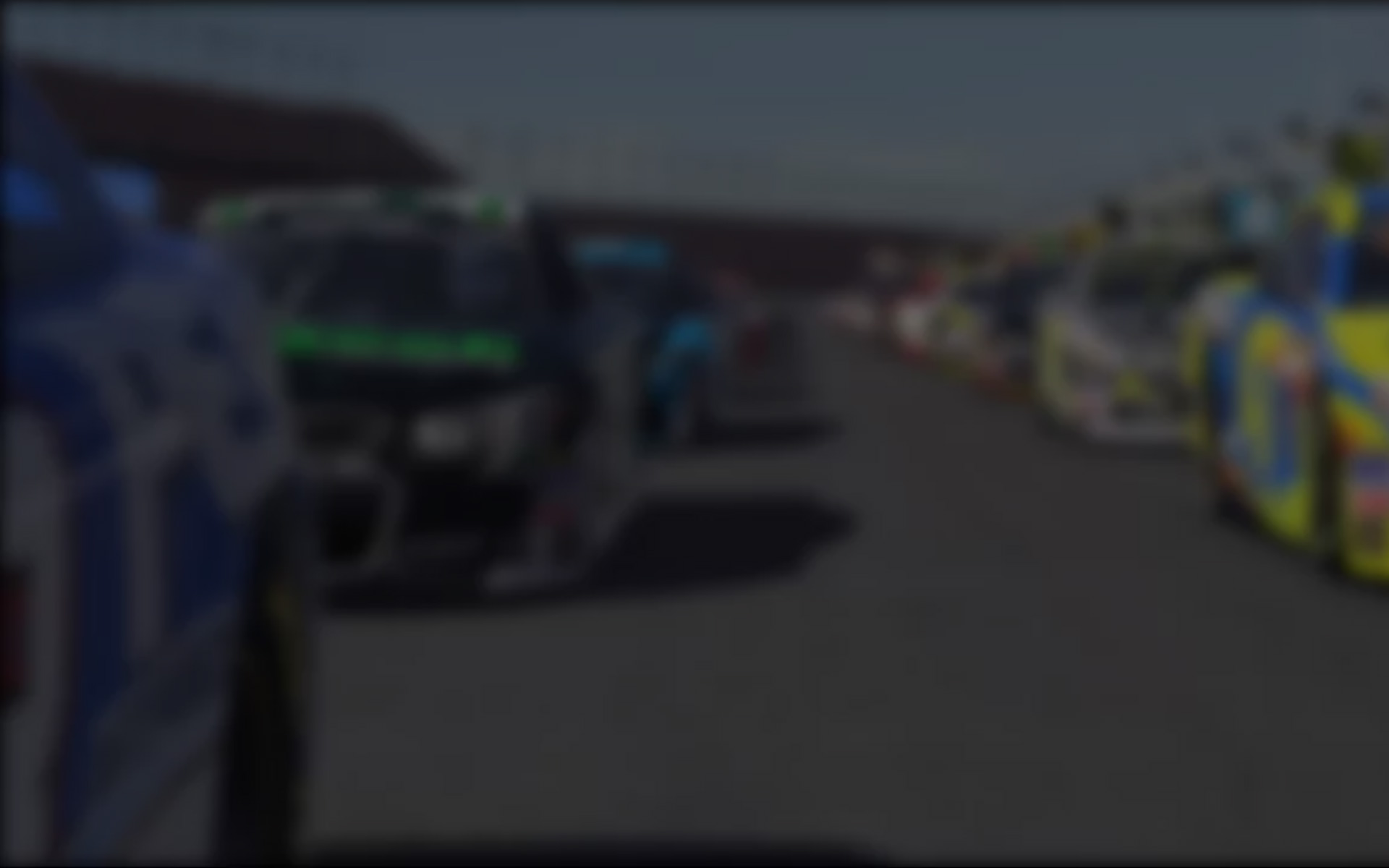 Wyatt Gooden would be well-advised to bear that familiar phrase in mind as he prepares for the ultimate showdown in iRacing's VW Jetta TDI Cup.  Sunday afternoon's race (slated for 4:15 EST) will determine the inaugural champion and the winner of the biggest prize in sim-racing, a spot in the selection process for the 2010 SCCA Pro Racing VW Jetta TDI Cup – and a full season's ride upon successful completion of VW's driver assessment/qualification training program
With 1499 points to his credit, the championship-leading Gooden clearly has the inside line on the title .  .  . and the prize that goes with it.  But with Carl Modoff (1479) and Andre Gomes (1451) well within striking distance, Gooden can't afford to relax.
Wyatt Gooden is in the drivers seat for the VW Jetta TDI Cup finale at Lime Rock.Gooden is in the drivers seat for the VW Jetta TDI Cup finale.
Nor does he intend to.
"Lime Rock is a difficult track, very tough to make passes on," he says.  "But I'm pretty good there in a Solstice, which is a similar car to the Jetta.
"The key is getting the pole.  If I get the pole, I know I can hold-off Carl and Andre.  You just can't make any mistakes.  You've got to be perfect. One slip and you're history.  So I'm aiming for the pole position."
The VW Jetta TDI Cup showdown at Lime Rock is but the first of two big race weekends in Gooden's immediate future.  The Cleveland-area resident is slated to compete in the World Karting Association's SSC East /CRG Grand Nationals at Lowe's Motor Speedway the first weekend in November.  As with Lime Rock and VW Jetta TDI Cup, Gooden will be racing for a championship, in this case the WKA's HPV 100cc class.
"I'm third in points, but it's real close," he says.  "It's gonna come down to the wire . . . just like the Jetta series.  Real world racing and virtual racing, same story."
iRacing, karting, what does Gooden do in his spare time?  Skateboard.  Indeed, he's active in skateboard competition in Northeast Ohio and is sponsored by gnarled.com.  Which is all well and good, but for the fact that he sprained his left ankle earlier this year while skateboarding, to the detriment of his iRacing effort.
"My ankle was very sore for the race at Summit Point, which is a place where you use the brakes pretty hard," he says.  "It was pretty painful.  I had to adjust the brake pedal to make up for that."
Who says iRacers aren't athletes?
Happily, Gooden's motorized career hasn't been otherwise impacted by his skateboarding, witness the fact that he was invited to the Skip Barber/Mazda karting shoot-out at Sebring International Raceway in '07.  There he unwittingly learned the value of iRacing.
"I didn't get a chance to practice on iRacing before going to Sebring," he recalls.  "Afterwards, I was driving the track on iRacing and I instantly noticed how close it is to the real thing.  And I realized how I would have gone faster in a couple of places."
With six wins and seven other top five finishes in fifteen stars, it's safe to say there are not many places Gooden could have gone faster in iRacing's VW Jetta TDI Cup.  Of course, he's had his eye on the Jetta TDI Cup since inaugural season of the SCCA Pro Racing series in 2008.  In fact, he applied for the selection process for that season and was accepted but couldn't muster the required $45,000 in backing to compete in the series itself.
"I was bummed," he recalls.  "I'd really like to pursue a racing career.  I've been pretty successful in karts and I got a taste of cars with the Skip Barber event.  It's very similar to sim racing, in fact I was blown away about how close iRacing is.  The fear factor isn't there, but everything else is really accurate."
Gooden, who is working for Marigold Catering in Cleveland while taking time off from his IT studies at Lakeland College, says the Jetta TDI Cup – real and virtual – is the perfect step for him with his karting background.
"The HPV 100cc, everyone is very equally matched in terms of equipment," he says.  "It's so competitive, almost like the iRacing Jetta series.  So I think the Jetta series would be the perfect transition for me from karts to cars."
If he comes out of Lime Rock atop the points race, Gooden will have the perfect opportunity to make that transition.
---
You may also like...
---