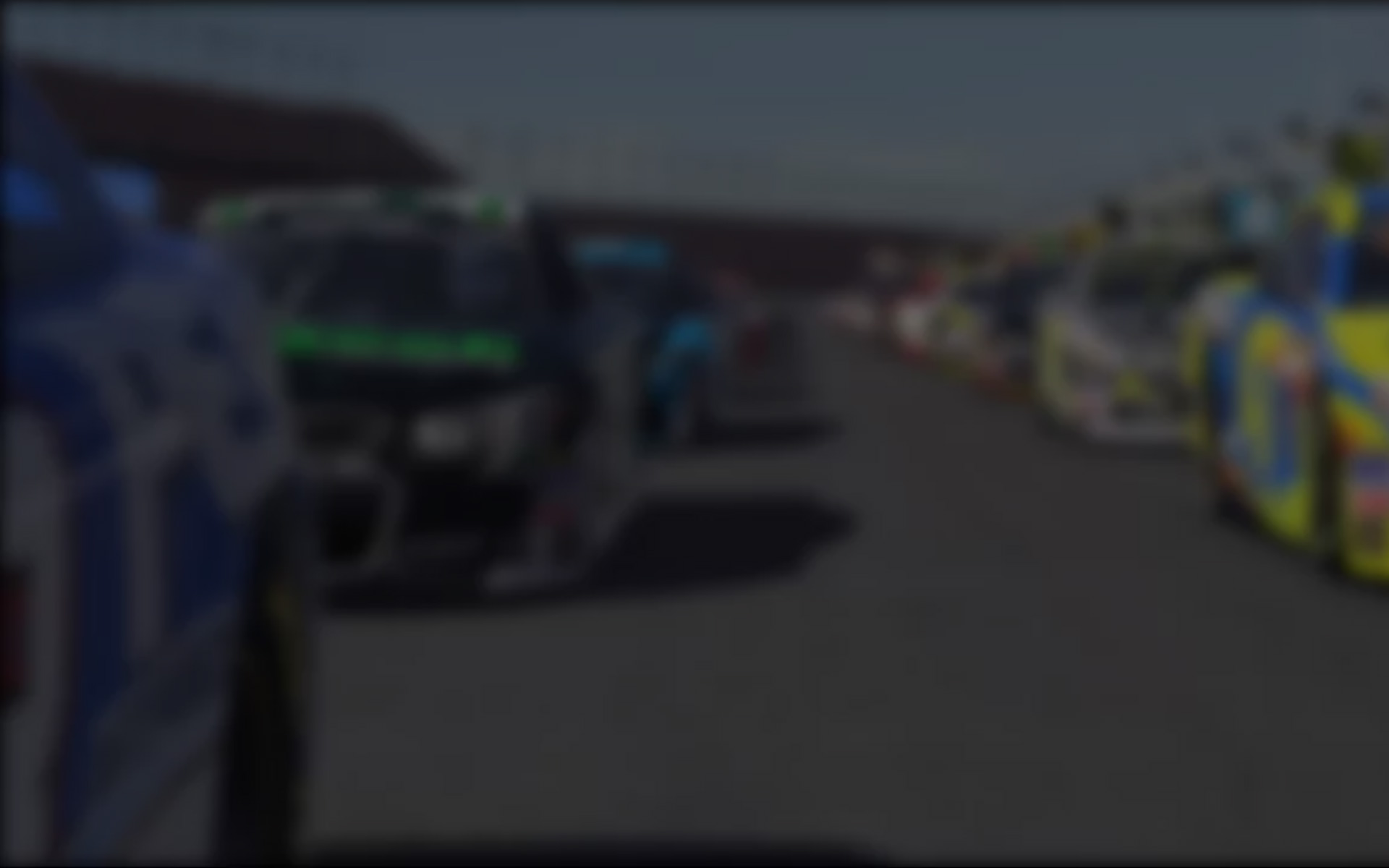 It is always exciting when the NASCAR iRacing.com Class A Series (NiCAS) schedule aligns with the NASCAR iRacing.com Series World Championship (NiSWC) schedule, and last week in Atlanta provided a season's worth of excitement jam packed into one week of racing. With the current iRacing.com build, the speeds are blistering fast around Atlanta Motor Speedway, and the level of grip is unworldly. That combined with top notch drivers driving top notch setups gave everyone a week to remember.
Keeping with the theme of this third and final season for Class A licensed drivers to race their way into the NASCAR iRacing.com Pro Series (NiPS), the week was dominated by Pro/NiSWC drivers. In fact, top rated drivers took every position in the top five of the weekly standings. Chad J Laughton went one for one on the week, overcoming a fourteenth place starting position to claim the 5669 SoF and the 361 points that came with it. Much like many other races on the week, this race had Pro/NiSWC drivers making out the entire top five.
Defending NiSWC champion and current points leader Ray Alfalla also strung together a solid week, racing four times and earning three wins that averaged out to 351 points and second overall. Much like in the oval NiSWC championship battle, Michael Conti was nipping at Alfalla's heels with 345 points, while Tyler D Hudson and Dylan Duval rounded out the top five.
The top finishing Class A licensed driver on the week was Brodie Kostecki of Perth, Western Australia. Kostecki led forty laps and came home third in a race won by Alfalla, earning Kostecki 317 points towards his battle to race into the NiPS. Other top Class A performers include Bob Bryant, Dustin Montgomery, and the former NiSWC tandem of Steven Gilbert and Jason Burstein.
James Robinson was by far the most active driver on the week, banking ten top fives and three wins in his overall leading seventeen starts. Almost as impressive as his top five percentage on the week, it goes worth saying that Robinson only compiled eight incidents in seventeen races. Jason Naves came in three starts behind Robinson, while Howard Bell and Doug Kaster each started thirteen races on the week.
Just as the NiCAS drivers were getting familiar with the high speeds and high grip of Atlanta Motor Speedway, it is time to follow the NASCAR Sprint Cup Series schedule and head to Richmond for 130 laps under the lights. Tire preservation is key at Richmond, and becomes even more vital if the setup is not exactly where it needs to be. Richmond has always been a fine line between finesse driving, and brute force, so buckle up tight as the NiCAS takes on the uncertainty of Richmond International Raceway next week.
---
You may also like...
---