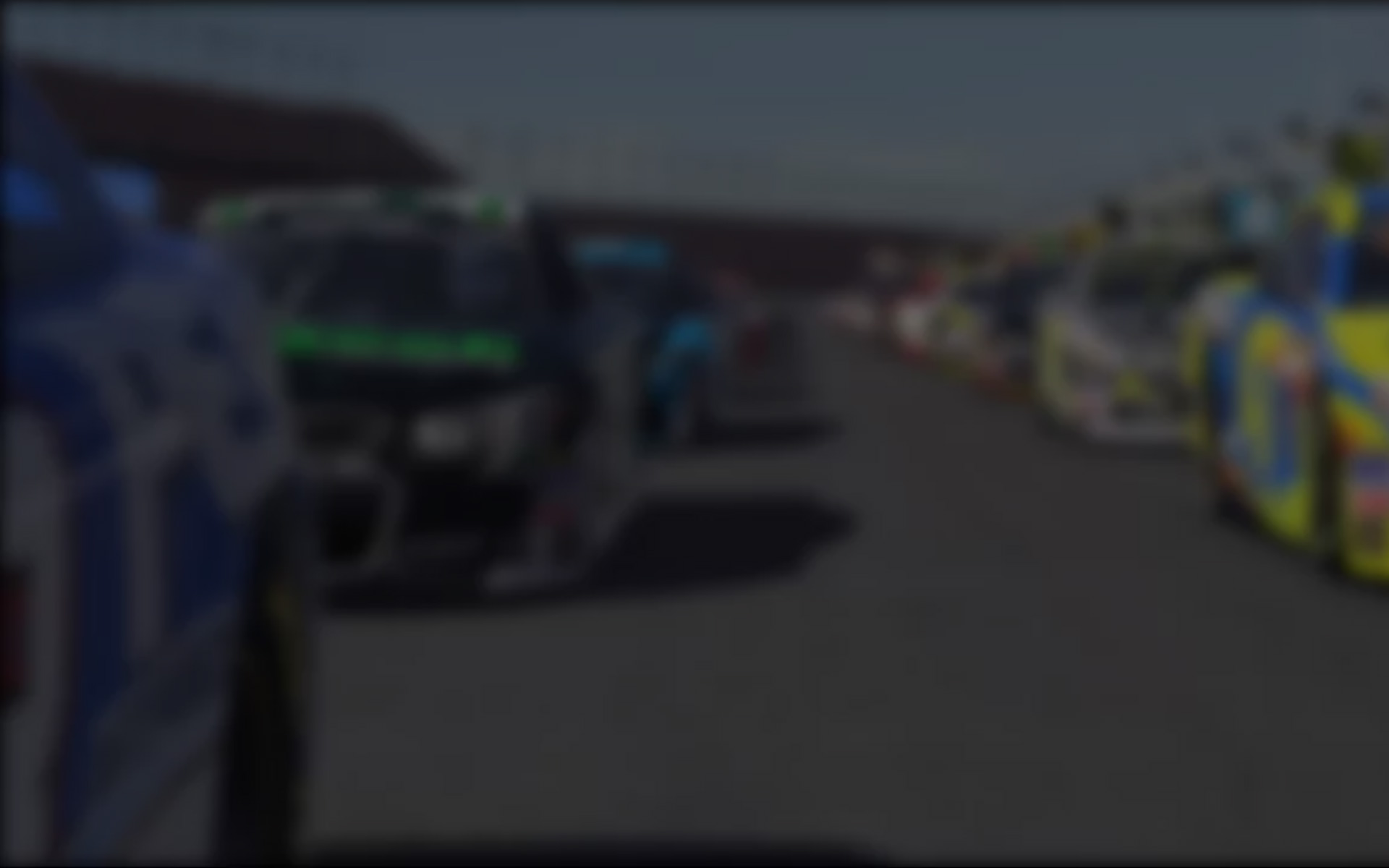 The NASCAR iRacing.com Class A Series blew its way into the Windy City for Week Seven of their thrilling online racing tour. Unlike the previous week at Bristol, drivers had a bit of room to maneuver their machines around the 1.5 mile speedway. The 18 degree banks also provided high speeds to go with the already intense racing.
Despite all that, it was another one of those in-between weeks for the NASCAR iRacing Series World Championship drivers, so the Strength of Fields (SoF's) were down, but this only heightened the anxiety for the sim racers who did run, knowing this could be their best chance to put their name on top of the points pylon.
Justin Lowery, however, diminished all hope of any underclassman, as he swooped in late to steal the win, and take top honors of the week. The race was well in the hands of Mitchell Hunt, until he got himself trapped a lap down with bad pit strategy. That relinquished the lead to Jason "JLo" Lofing, who by chance got involved in an incident when Hunt lost control all by himself coming-off the second turn. Lowery was there to pick up the pieces, and the points that went with it.
Jim Caudill Jr. continues his championship march this week, only one point behind Lowery, and NiSWC competitor Josh Parker finds himself five markers behind Caudill.  With Josh Berry taking weeks off to focus on his NiSWC program, the door wide open for Caudill who now has a very comfortable point lead, and barring an extreme change of fortune, Caudill is the front runner for this championship.
Other notables on the week were Class A driver Marcus Lindsey, who was solid in both of his races and came home with 271 big points on the week. PJ Stergios continues his quiet yet stellar season and still sits well within the top five in points, and Kevin Bouhalassa was the third highest finishing Class A driver on the week (seventh overall).
Next week will be back to the rough and tough, beating and banging style short track racing, this time in the form of a paper clip. The low banked half mile of Martinsville Speedway is undoubtedly the toughest track to pass on, and track position is key. We will see who plays their strategy right, and who crumbles late next week in Martinsville.
---
You may also like...
---