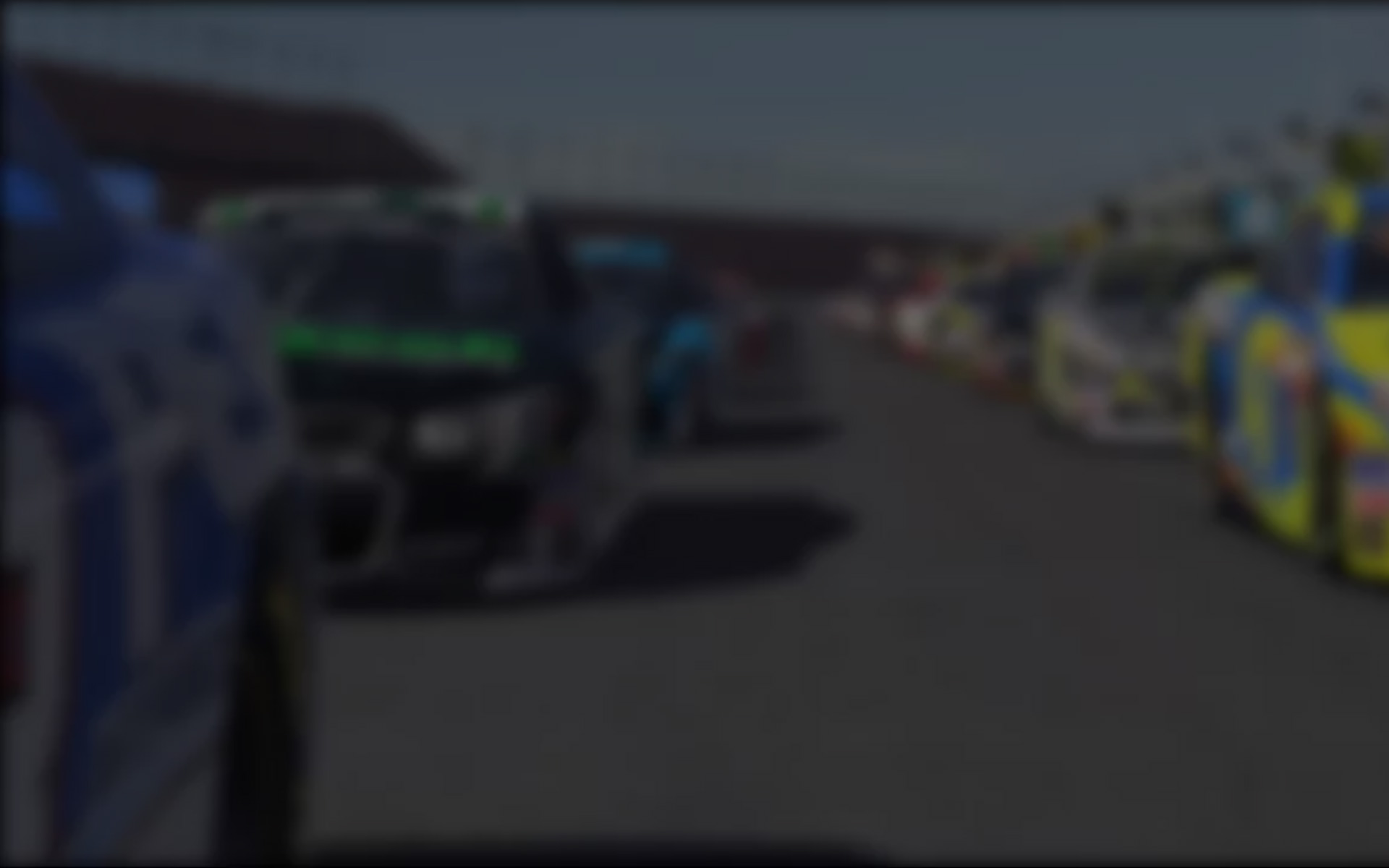 The NASCAR iRacing SK Modified Series 2014 Season 4 started at USA International Speedway.  This will be the longest track the series will visit this season, at 0.75 miles in length and with 14 degrees of banking. The sim racing would be intense and go down to the wire in the 2275 SoF race,  with a dozen sim-racers taking the green flag for the 40 lap event.
Erik Hahn and Jeremy Ahlum shared the front row.  As the green flag dropped, Hahn got a great start and set sail while most of the field still battled side-by-side in his mirrors and Christopher Summer and Mike Christopher Jr would quickly bundled Ahlum back to P4.  By Lap 3 Christopher Jr was past Summer into second and looking to hunt down Hahn, who had put a nice one second cushion on his closest pursuer. Summer was quickly challenged by Ahlum for third.  By Lap 5 Ahlum had dropped back to P4 and by Lap 9 he was out of the top 5 altogether as Kevin J Myers and John Sipe2 both moved past him. On Lap 12 Ahlum would start pressuring Myers and before the end of the lap found himself back to P4. While this action was going on Christopher Jr had caught Hahn but was unable to see a way around until the leader got loose on Lap 18. As they battled out of Turn 3, Hahn pinched-down on Christopher Jr, halting his momentum for a short time. Coming around on Lap, Hahn was completely sideways on the exit of Turn 4 as he found the limit of his setup.
Hahn quickly fell into the clutches of Myers, who stalked him for another half dozen laps, before a short battle ensued between the two sim racers. Hahn once again tried to slow Myers' momentum by pinching him down through the corner but Myers refused to yield.  As they came out of Turn 2 Myers seized the position and set off in search of Christopher Jr.  On the other hand, Hahn would later encounter trouble when contact with a lapped car on Lap 32 sent him shooting into the inside wall. Thus Sipe2 moved into third followed by Ahlum and Paul Wisniewski.
With just two laps remaining Myers caught Christopher Jr and started looking for a way around. Unable to find an opening, Myers fell just 0.109s short of the win as they crossed the line.
Overall Top 10 points after Week 1
1. Ty Majeski 172                             6. Cody Thompson 147
2. Robert Oneal 160                         7. Bobby Sandt Jr 145
3. Kevin Berg 159                             8. Kevin J Myers 140
4. Bill Martin 150                             9. Jeremy Ahlum 140
5. Stan Bragg Jr 149                       10. Mike Christopher Jr 139
---
You may also like...
---