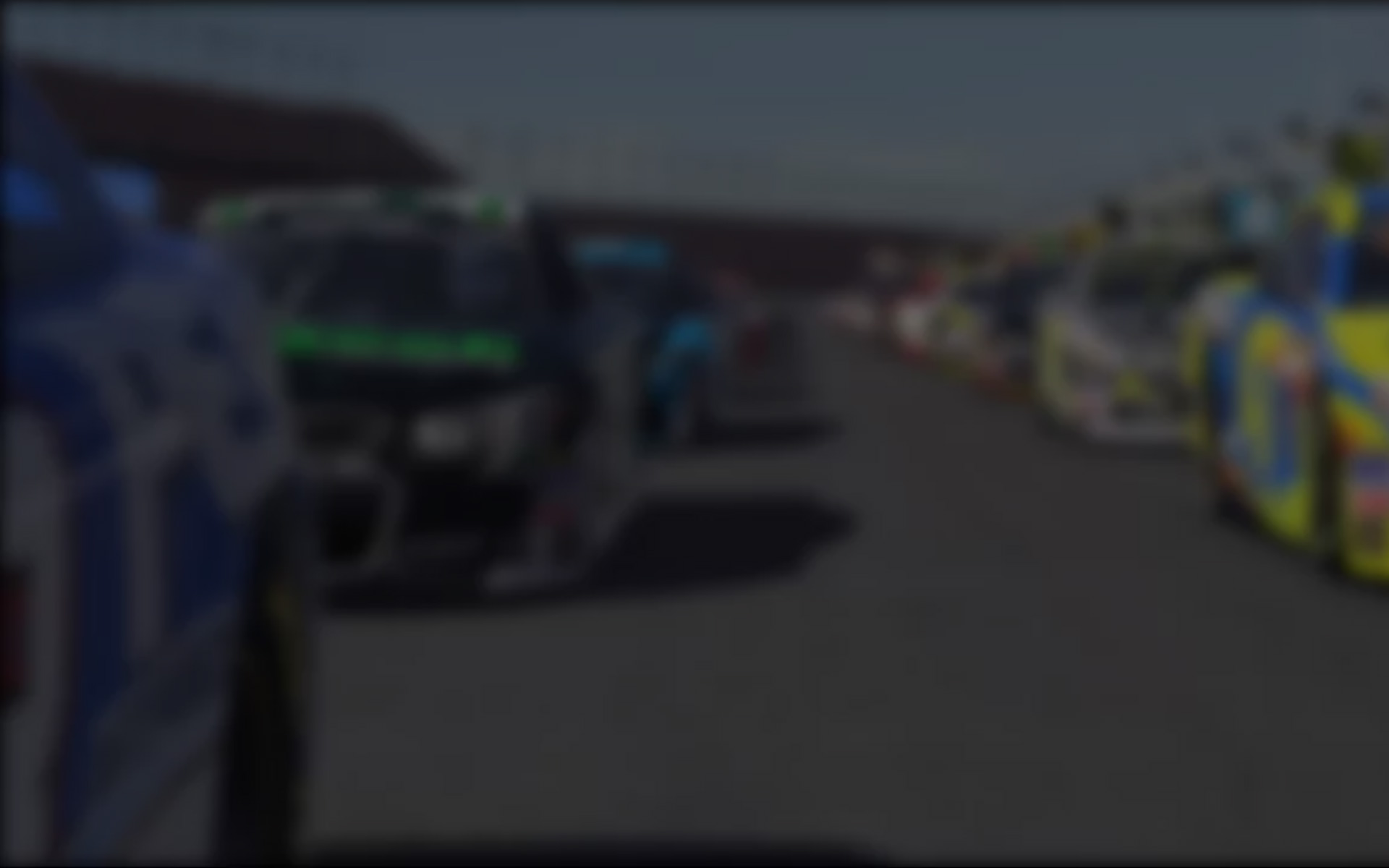 Paper clip-shaped Martinsville Speedway was the host for Week Eight of the NASCAR iRacing.com Class A Series, and with the NASCAR iRacing.com Series World Championship event next up on the track's schedule, there was a lot to be gained. Bumping and banging was not only expected, it was perfected at this half mile track. Not everyone was up for the challenge, while a few sim racers shined under the pressure.
Daniel Pope II backed-up his first real world late model win of the year by taking top honors in the NiCAS this week, scoring 308 points, edging-out Kevin King by six markers. It took Pope four starts to earn big points, with one win and three top fives on the week. King locked himself into the pro series with another stellar week, while Derek Cash showed he is not someone to forget about as he rounded-out the top three.
Points leader Jim Caudill Jr. found no luck in Martinsville.  In his three starts, he couldn't manage to get anything going and will be forced to take a drop week. The good news is that it's not a big deal for him as he has a large points lead, and is locked into the Pro Series which will take place over the course of 2011 Season Four.
With Martinsville being the eighth week of the season, we now get into drop weeks. Each driver will be allowed to drop their four lowest weeks over the twelve week season, giving them a total of their best eight weeks counted towards their season end points totals
Most big names who were not included in the 2011 NiSWC have wasted little time locking themselves into a chance to make their way into the 2012 season. Drivers like Caudill, PJ Stergios, King, Dale Earnhardt Jr., Chris Henion and Jason Lofing have all clinched their spots in the Pro Series.
The series next heads south to the high banked, high speed Texas Motor Speedway for Week Nine.   With Week Eight in the rear view mirror, drops will be in effect which will give competitors the opportunity to make up major ground, without having to risk losing major ground. We will see who goes for gold next week in Texas.
---
You may also like...
---