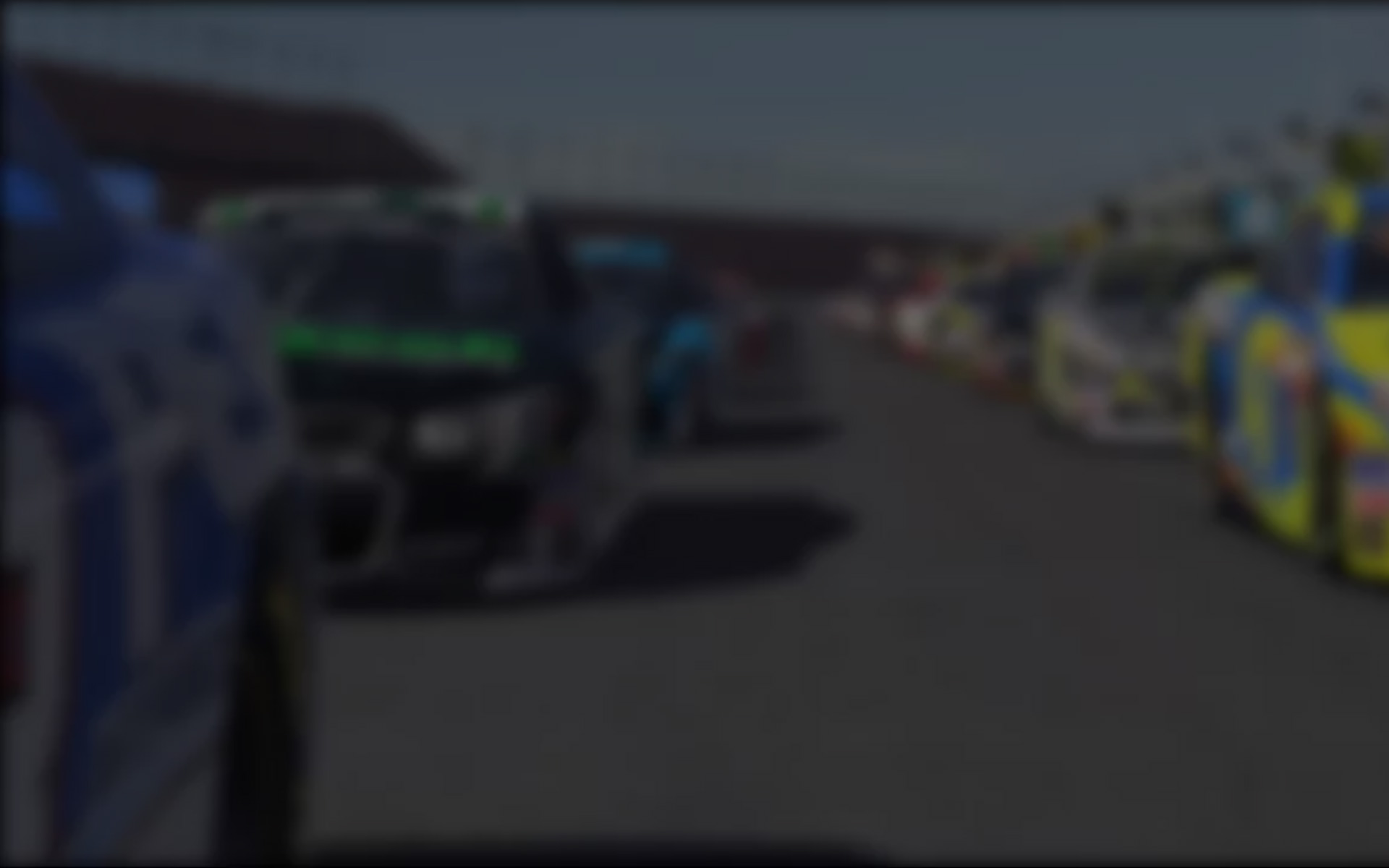 Anytime the NASCAR iRacing.com Class A Series (NiCAS) heads to Loudon, New Hampshire it is always a nail biter, but this weeks door to door racing action created quite a stir around the online racing community. Whenever high horsepower stock cars are put on a relatively flat oval, it is begging for full contact, high intensity racing, and that is exactly what we got for Week Eleven of the NiCAS tour.
Experience paid off as defending NiCAS Champion Jared Crawford took the victory in a stacked 5384 SoF to lead the way with 342 points on the week. Although ending up with the trophy, it was not smooth sailing for Crawford as he had to fend off both Alex Warren, and up and coming Chad J Laughton to squeak out the victory.
As in typical NHMS fashion, most all of the races this week featured multi-car wrecks, sometimes involving favorites to win. The end result of crashes either online, or at the top level of NASCAR, result in race ending damage, which usually leads to upset drivers. Fairly common in any form of racing are over reactions by drivers, but it is hardly ever seen at the top level where empathy often triumphs. Unfortunately for many top drivers in this weeks highest rated race of the week, their race was cut short after a competitor bowled through the field under caution, in a failed retaliation attempt. As in physical world racing, there are consequences for on track displays, and hopefully next week we can have much cleaner racing.
A total of 352 drivers were daring enough to take part in races at the extremely tricky New Hampshire Motor Speedway, a far cry from the 1,410 who made the trip to Daytona last week. Five drivers started ten or more races on the week, being headed with Howard Bell who made thirteen starts. The most trips to victory lane went to Zsolt Nagy of Central-Eastern Europe Club who grabbed three wins.
As for the points as the season now heads into the final week, the real story is Chad J Laughton putting Division 2 on his back and jumping into a transfer spot for the NASCAR iRacing.com Pro Series (NiPS). Laughton has had an outstanding season, and with his 312 point outing at NHMS, he slots into the sixth transfer slot, solidly inside the top ten. Cody Byus and Joshua B Gerrald still lead the charge with Alex Ciambrone not far behind.
Sliding down the chart to the bubble drivers in the fight to make it into the 2012 NiPS, it is currently Rob Ackley and Lee Herron holding down spots nine and ten. However the experienced Matthew Moose is only three points back headed into the final week, with Peter Bennett and Matt Bussa still within striking distance.
Next week is the last week on the 2012 Season 2 NiCAS tour, and the series will go out with a bang as it heads to the famous Brickyard for seventy laps around Indianapolis Motor Speedway. Indy is a huge momentum track, giving drivers with less than stellar setups the chance to overcome it with their driving techniques. It will be a challenge, but for whoever overcomes the demanding track will find themselves in victory lane at one of the most coveted racing venues on the planet.
---
You may also like...
---