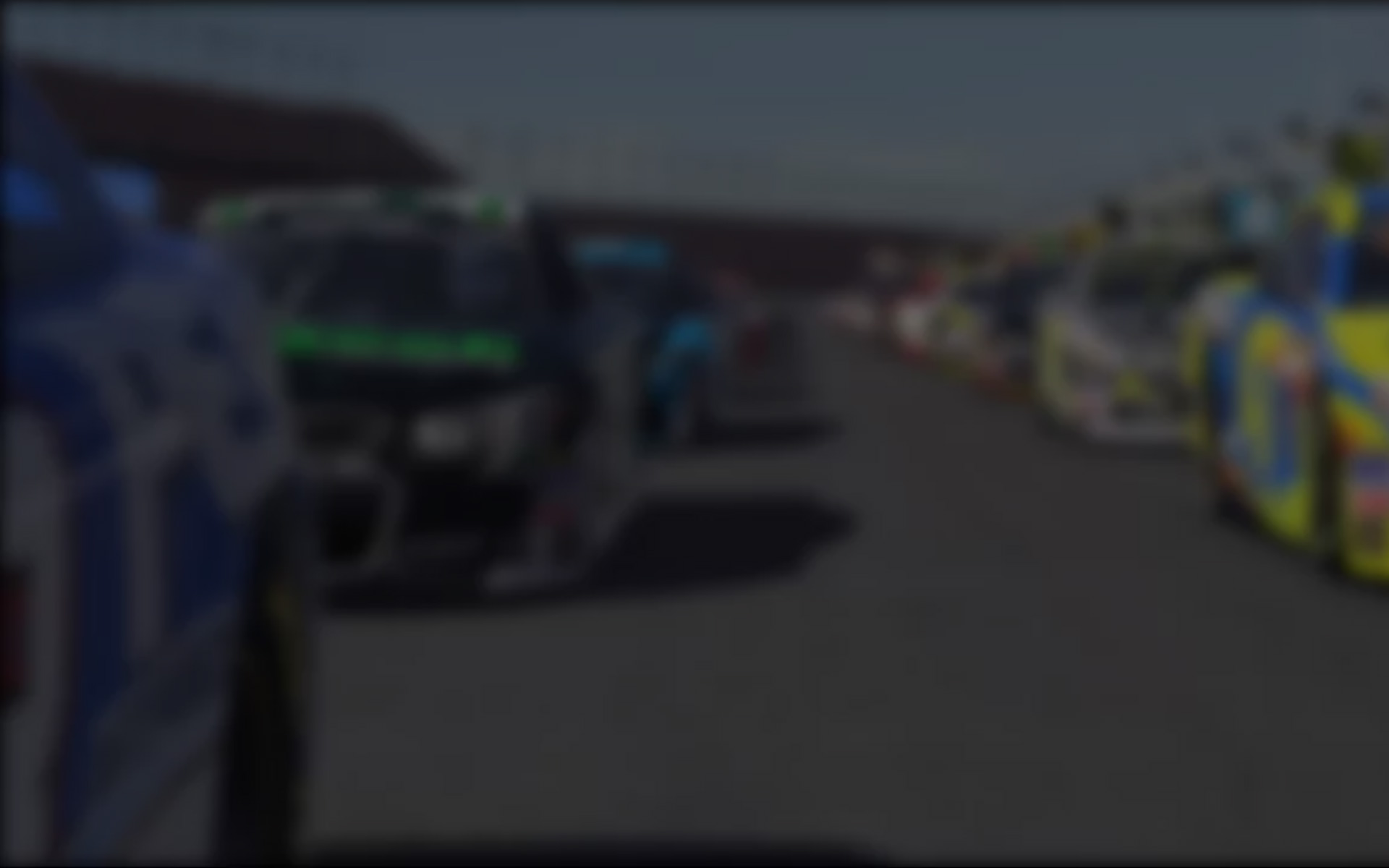 May 3rd, 2017 by Paul Slavonik
Cheers and Tears could be the two words used to sum up the second round of the Blancpain GT Series – iRacing's premiere GT3 championship – which took place at Brands Hatch. With only 25 of the 48 entries finishing the online race on the lead lap, the incident points piled up in the mid-pack during the 90-minute race. Up front, however, things were a bit cleaner as the leaders looked to make calculated moves lest they make a costly mistake which could have serious championship implications.
As the virtual cars gridded up, it was an all-McLaren front row as CoRe SimRacing Orange's Frederik Rasmussen put his team on pole after posting a blistering qualifying time of 1:21.948 with ineX Racing Blue starting alongside them in second. The 2016 GT Champions, VRS Coanda Simsport #1, qualified in third with Klaus Kivekäs piloting his team's BMW. A third McLaren driven by CoRe SimRacing Silver's Thomas Arends started in fourth ahead of the Mercedes of inex Racing Red's Jack Sedgwick who rounded out the top-five.
With only six rounds making up the 2017 Blancpain GT season, each driver is well aware that every race is important. Despite a bit of argy bargy going on behind them, the leaders more or less kept their noses clean as they eyed the big picture: the 2017 championship.
Although CoRe Orange got off to a great start and led for 50 of the 64 laps, a late pass by Rens Broekman of Coanda #1 was the move of the day which ultimately led them to crossing the line as the victors of Round 2. Coanda was putting heavy pressure on Isaac Price and that's when an opportunity presented itself.
Says Broekman, "I didn't really plan to make a move right there. I just wanted to pressure Isaac a bit but he left the door open or made a mistake so I just went for it."
Price and his teammate Rasmussen of CoRe Orange were forced to settle for second with the ineX Red Mercedes of Sedgwick and Joni Törmälä taking the final step on the podium. Falling a few spots to fourth was ineX Blue of Brunner and Aleksi Elomaa ahead of the Heusinkveld CORE Motorsports Mercedes driven by Kay Kaschube and Alexander Voß who charged the field to finish fifth after starting way back in 14th.
Standings
Although we're only two rounds into the season, CoRe SimRacing Orange holds the lead with 104 points over their sister team CoRe SimRacing Silver who are in second with 91 points. They're followed closely by ineX Racing Blue with 90 points and their sister team, ineX Red, with 87 points. Rounding out the current top-five and just one point behind is Evolution Racing Team #28 with 86 points. Four of the five teams are driving the McLaren with ineX Red representing Mercedes.
Destination: Silverstone
With the 2017 Blancpain GT Series now a third of the way through, Round 3 will take drivers to the historic Silverstone Circuit for three-hours of GT3 sim racing on Saturday. With no break for the drivers after the race this past weekend, teams will be relying on pre-season testing information as well as a quick period of testing during the week to make sure that they're prepared for the race this weekend.
Be sure to tune into iRacingLive for full coverage of the Blancpain GT Series at Silverstone on Saturday, May 6 at 9:30 a.m. Eastern (13:30 GMT).
---
You may also like...
---