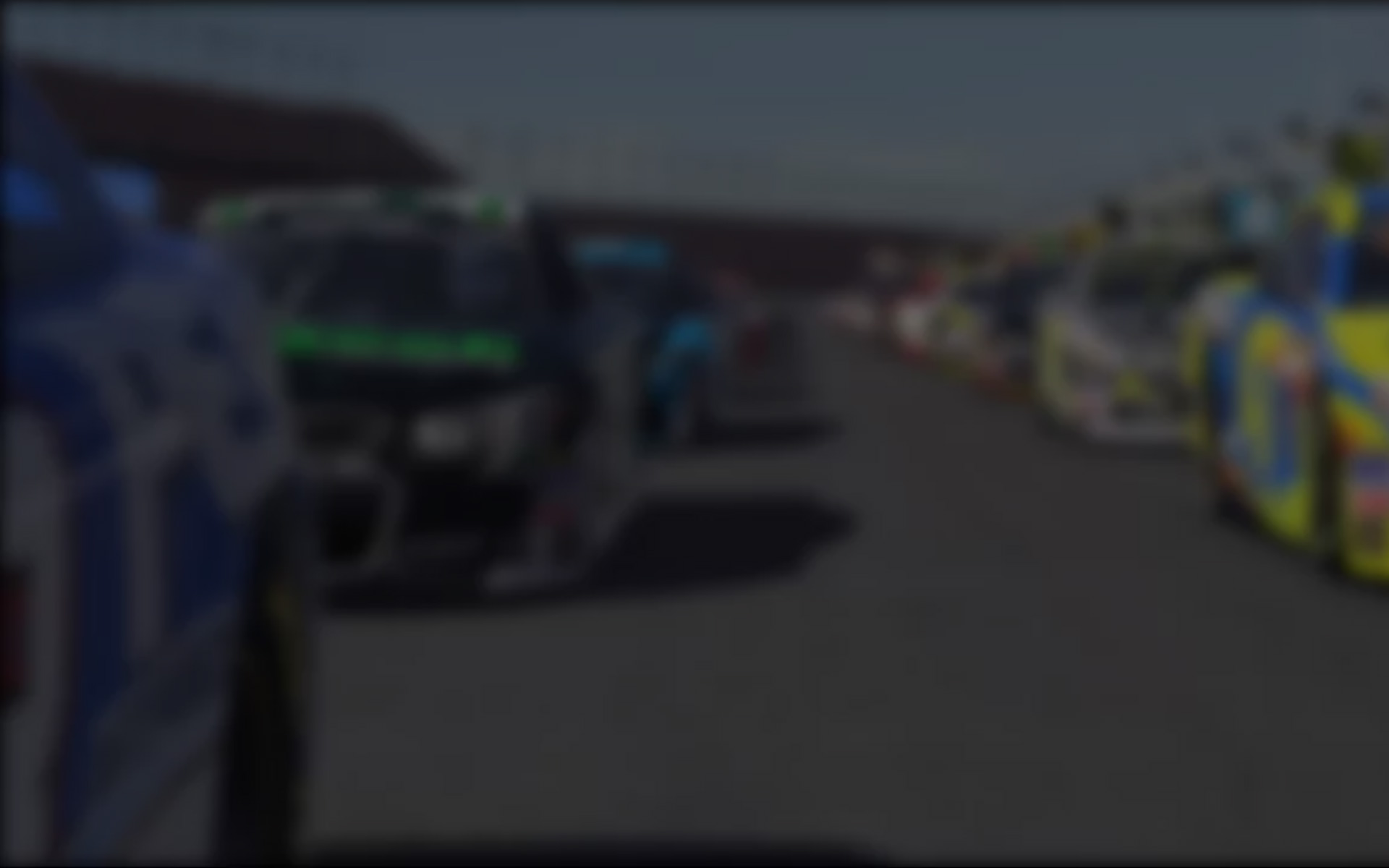 The short track stars of iRacing.com Street Stock Series rolled into the Charlotte Motor Speedway for a change of pace from the traditional short track atmosphere.  During Week Four the sim racers took to the high-banked 1.5-mile track usually reserved for the top drivers in NASCAR.
Fittingly then, NASCAR iRacing.com Series World Championship (NiSWC) rookie Chad Coleman (Georgia Club) earned top honors for the week scoring by scoring 247 points in a 3956 strength of field.  Coleman led only one lap in his victory, but it was the most important one.  Landon Harrison (Plains Club) earned the second most points during the week with 224, just 23 behind Coleman.  Third overall for the week was Sandro Vitelli (Connecticut Club) who ended the week with 202 points.  Justin Dalsant (Florida Club) and Nick Ottinger complete the top five for Week Four.
Nick Ottinger (Carolina Club) is still atop the championship standings heading into Week Five.  Ottinger holds a 108 point lead over second place Alastair Topley (England Club).  California's Doug Lierle holds down the third position coming out of Charlotte while Thomas Rogers Jr and Brandon Chretien round out the top five.
Michael Smith (Virginias Club) lit the sim world on fire this week as the top qualifier turning in a blistering time of 36.467 seconds.  Smith's closest competitor was West Club member Ray Zercut who turned in a time of 36.488.  Scott Michaels (England Club), Norbi Kiss (Central-Eastern Europe) and Tanner Stoops (Plains Club) fill the remaining spots in the top five for Week Four.
Michigan native Jared Crawford was the top championship point earner in the time trial portion of the week.  Crawford's 10-lap average was a 36.517, which earned him 100 points for the week.  Justin Dalsant, Alan Orton (Eastern Canada), Douglas Carle (Ohio Club) and Remi Perreault (Eastern Canada Club) round out the top five for Week Four heading into Charlotte.
Tune in next week as the iRacing.com Street Stock Series heads back to its short track roots with a visit to the Lanier National Speedway in Braselton, Georgia.  And as always, please check out www.iracing.com for great promotions and to see how you can join the biggest online racing community in the world.
---
You may also like...
---