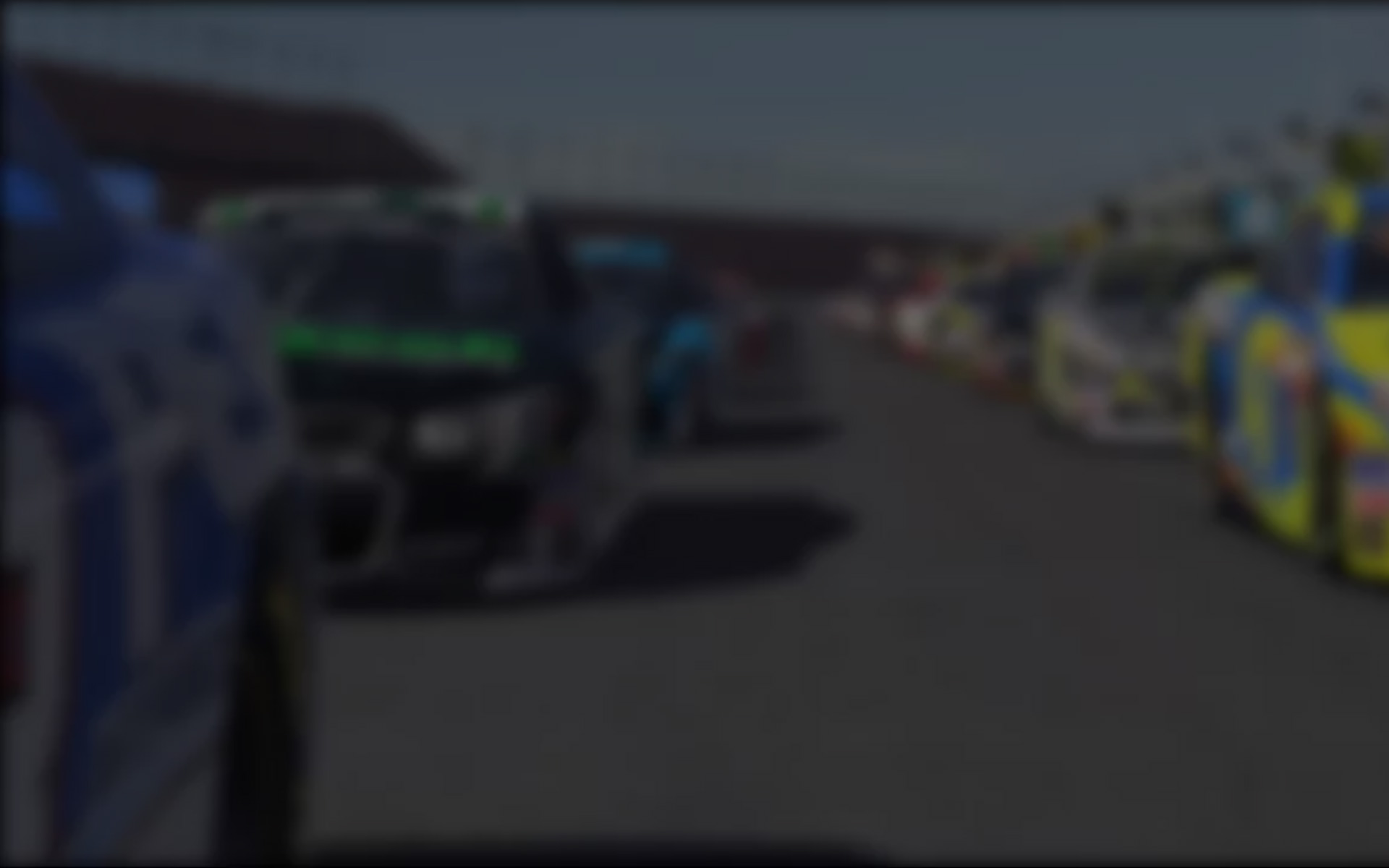 Michael Conti scored his series-leading third victory in the 2014 NASCAR PEAK Antifreeze Series Powered by iRacing.com, this time taking the checkered flag in the series' inaugural visit to Watkins Glen International. Conti started from the pole and quickly built a comfortable lead on his way to leading 47 of the 50 laps, only relinquishing the lead to make his pit stop.
"We got us a road course win!" said Conti, who was both thrilled and relieved at the same time. "Awesome race for the #5!"
Nick Ottinger, who pushed Conti hard on the second stint, finished runner-up ahead of Ray Alfalla followed by PJ Stergios and Matt Bussa.
Things got tense for Conti during the closing 15 laps when his tires began falling off. Ottinger started to cut into his lead, taking one or two tenths out nearly every lap. To compound the problem, Conti caught lapped cars at inopportune spots on the track which allowed Ottinger to reduce the gap even further.
"We got us a road course win! . . . Awesome race for the #5!" – Michael Conti
With three laps to go and his advantage over Ottinger down to under two seconds, Conti ran into even more trouble as he encountered a train of four cars battling for positions of their own on the tail end of the lead lap. With his lead shrinking Conti had no time to be patient. Landon Harrison let him by and Thomas Lewandowski ended-up flying off in the Bus Stop chicane, leaving only two cars in front of Conti with a lap and a half to go.
Alex Warren unwittingly did Conti another favor by going off in Turn Six, leaving Bryan Blackford as the only driver impeding his progress. Since he was no longer being challenged from behind, Blackford let the leader through, and Conti found himself with three lapped cars between himself and Ottinger. That proved to be enough as Conti comfortably rode to victory on the final lap, coming home 1.7 seconds in front of Ottinger.
The first run was much better for Conti and is what allowed him to build his winning margin.  Ottinger forced his hand a bit by short-pitting a couple laps earlier than Conti planned to come in. Conti chose to pit and hand the lead to Alfalla – and gift the two-time champ a bonus point for leading a lap. The decision to stay out for the point ended-up being a wash for Alfalla though as Ottinger used his three laps on fresher tires to build a huge gap, leaving Alfalla well behind in third.
The race was rather uneventful for such a slick racing surface, one that many drivers feared would produce frequent and large accidents. When all was said and done, very few cars were damaged during 50 laps of sim racing, although Kenny Humpe did have a spectacular single-car crash and subsequent flip exiting The Esses.
With the victory, Conti passes Alfalla and moves into the NASCAR PEAK Antifreeze championship lead. A new rule put in place for the 2014 season allows for drivers to only drop their lowest points scoring race in the first 12 weeks (actually 13, but the Richmond race was postponed), setting-up a four race "Chase" for the championship where no race results can be dropped.
Conti enters the home stretch of the season with a 23 point lead over Alfalla with Ottinger another three points back. Chad Laughton is fourth after a mediocre finish at The Glen and is 29 markers out of the lead. Chris Overland rounds-out the top five but, after last night's seventh place finish, trails Conti by 45 points and must hope for misfortune to befall the other leaders if he is to contend for the title.
With only four races remaining in the season, everything is on the line for Conti, Alfalla and company as the series heads to Atlanta Motor Speedway in two weeks. Conti has lacked race winning speed on the 1.5 mile tracks as of late, while the opposite can be said about his closest competition. Will Conti's latest win provide him with some momentum, or will Alfalla and Ottinger once again have the cars to beat? Find out on iRacing Live when the NASCAR PEAK Antifreeze Series takes to Atlanta!
---
You may also like...
---