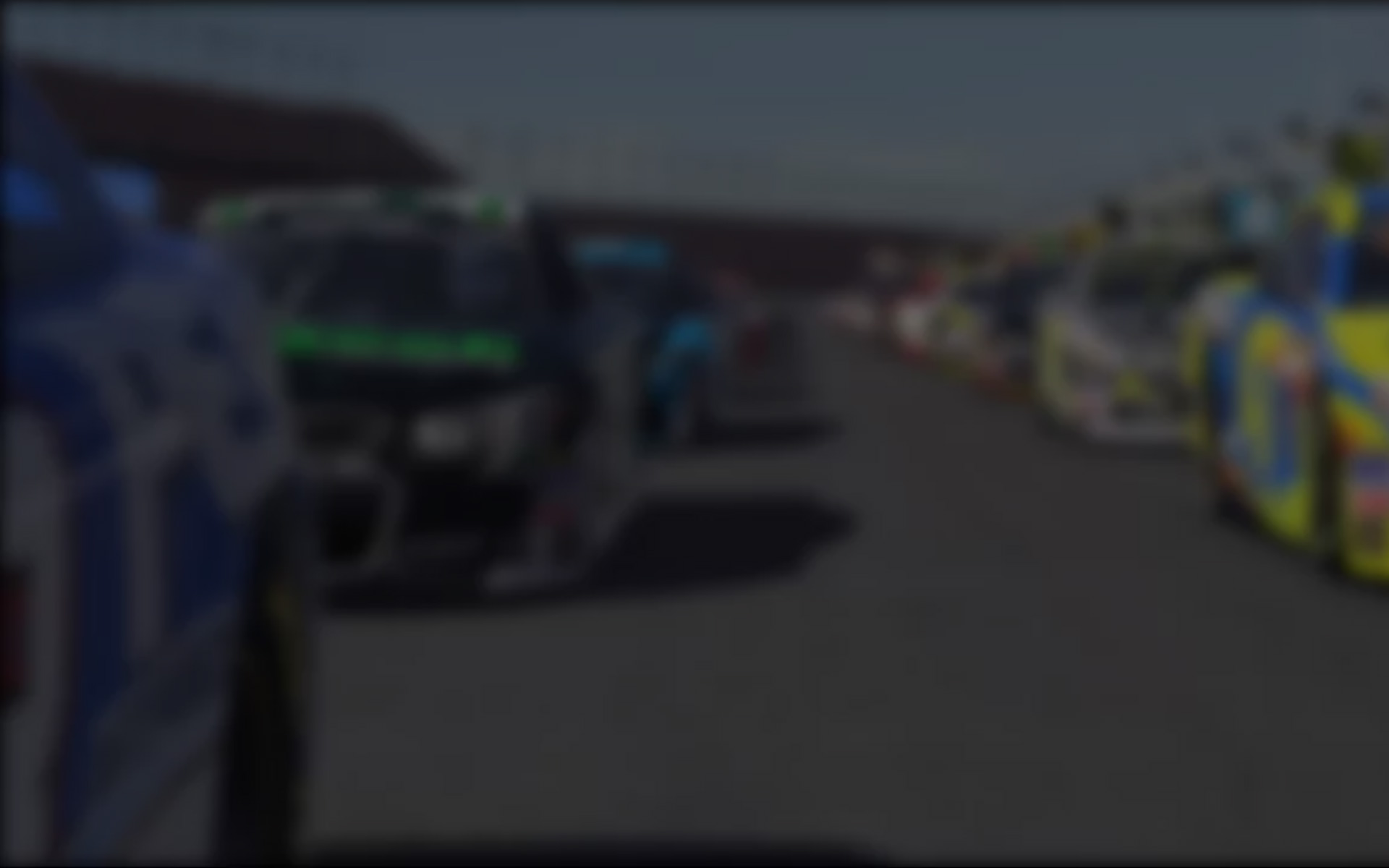 Michael Conti's first two NASCAR iRacing.com Series World Championship races had all the makings of a sophomore slump. Shockingly, he failed to qualify for the season opener at Daytona, then could not crack the top 20 the following week at Las Vegas. Mired deep in the standings, Conti needed a breakthrough . . . and he got one in a big way last night by leading 70 of 156 laps and winning at Phoenix International Raceway.
On a track that is among the most difficult to pass on the entire NiSWC circuit, Conti's pit crew kept him in the fight, knocking-off quick pit stops every time the Main Performance Chevy needed service. Once the crew did their job, the driver did the rest en route to the victory.
"This is so cool; the first win was great, but this one is absolutely amazing."  — Michael Conti
"I didn't expect this one! I had a great car this week thanks to all of the guys at JScho and Drill Aisle. This is so cool; the first win was great, but this one is absolutely amazing," said Conti, a winner at New Hampshire in his rookie season.
Jake Stergios continued his strong start to the season with a second place finish. Brian Schoenburg was third, Vegas winner Marcus Lindsey finished fourth with Paul Kusheba rounding out the top five.
Conti started fifth, but quickly made his way up to third and began to run down polesitter Steve Sheehan and Joey Brown. When the first yellow flew on Lap 24, Conti's pit crew went to work, giving him the lead for the first time.
He held the lead until the next round of pit stops under the yellow. This time, Joshua Laughton had a slightly better stop and beat Conti off pit road. When the race restarted, Conti clearly had the faster car but was unable to find a way around Laughton.  The two battled side-by-side for many laps with Conti even lightly putting the bumper to Laughton on more than one occasion.
On Lap 102 and still stuck behind Laughton, Conti got the break he needed.  Once again a yellow slowed the field and all the leaders came down pit road for fresh tires.  This time it was Conti passing Laughton and Lindsey to be the first car off pit road with four fresh tires. Once the online race restarted, Conti made quick work of teammate Schoenburg, who was only took two tires, and set sail.
From there, the race turned into a series of short runs due to several crashes. Defending champion Ray Alfalla saw his day come to an end when Sheehan made contact with series points leader Tyler Hudson, sparking a massive crash which sent Alfalla flying over the wall separating the race track and pit road. Alfalla wound up thirty-sixth.
Through all the chaos, Conti remained cool and collected up front and kept getting such good restarts that no one could challenge him for the lead. Schoenburg held his own on two tires for much of the last 50 laps, but finally yielded the runner-up spot to Stergios. It appeared the Stergios might have been a little faster than Conti on a long run, but could not keep pace the first few laps after a restart, allowing Conti to build a comfortable cushion.
Despite some crash damage, Hudson held on for eleventh and by doing so, kept the championship lead. He now leads by nine points over Peter Bennett, who has quietly put together an impressive first three races including top ten finishes at Daytona and PIR. Lindsey is third in the standings, one point behind Bennett. Adam Gilliland and Schoenburg are currently tied for fourth, a dozen markers back of the lead and 14 up on Brandon Kettelle, who slipped to sixth.
With three winners in the first three races, including two drivers who scored their first NiSWC career victories, this season has had an unpredictable start, to say the least. Week Four takes the series to Texas Motor Speedway, and with defending champ Alfalla and 2012 runner-up Conti sitting thirty-second and seventeenth respectively in the championship, a couple more bad races could put them out of the hunt before the season hits the one-third mark.
Conti, fresh off his PIR win, looks to be in better shape of the two. Meanwhile, Alfalla keeps finding himself in the wrong place at the wrong time, something which simply has not happened the past two seasons. He still has plenty of time to turn it around, but he needs some consistent finishes to build some positive momentum.
---
You may also like...
---