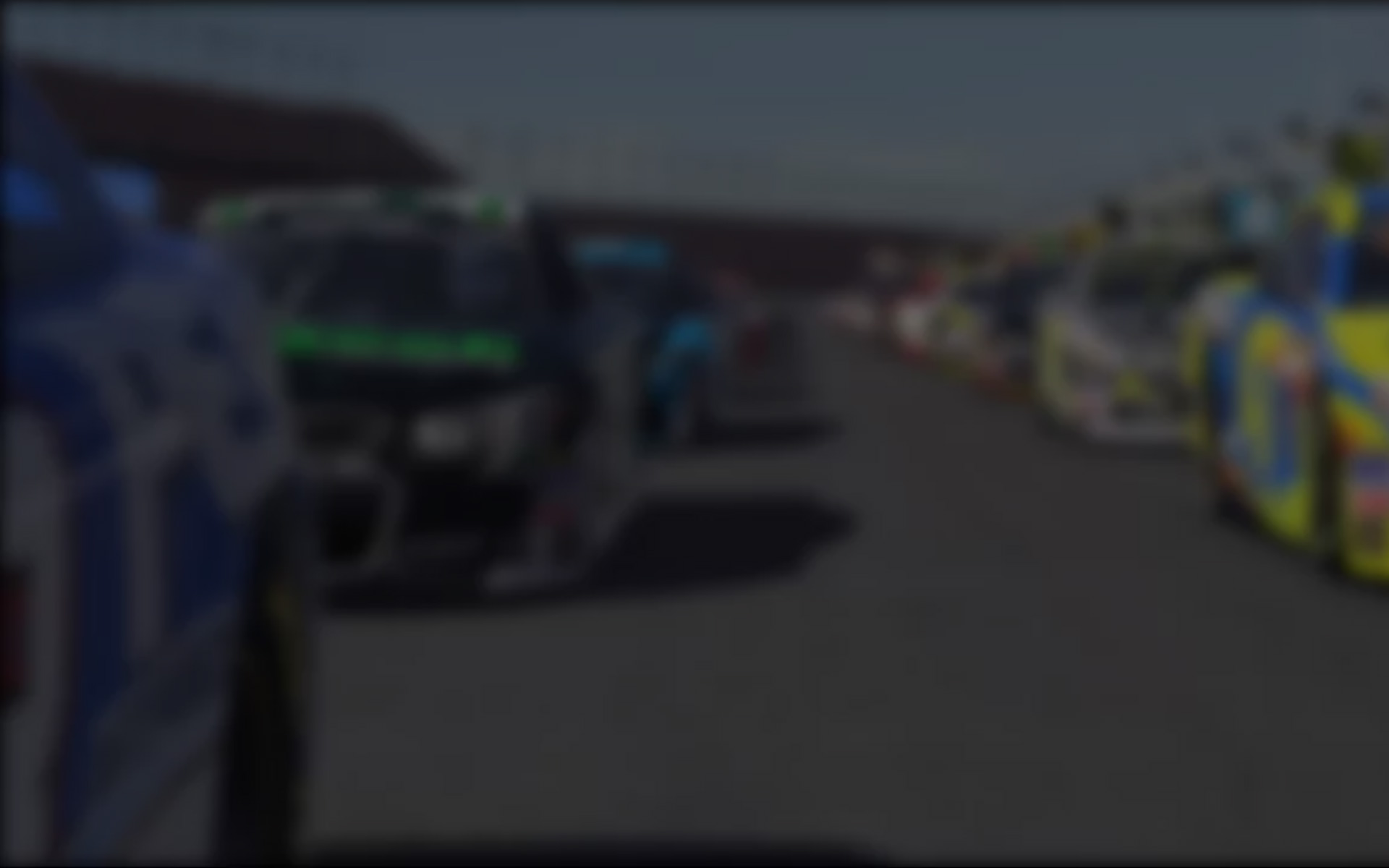 Michael Conti scored his first career NASCAR iRacing.com Series World Championship victory at New Hampshire Motor Speedway, rebounding from tough luck a fortnight ago at Indianapolis.  Always a contender this season, Conti finally put a race together from start to finish, capturing the pole, leading the most laps and coming away with the win.
"It's been quite a year – and that's an understatement. Top fives to wrecks to accidents and now, a win," said Conti. "This team is able to work together, we test well, and this week we were able to get the right package under us."
With a dominant car, Conti's biggest challenge was keeping his track position. He did this by taking two tires on all but one pit stop. Normally, two tires costs a car quite a bit of speed, but Conti's lap times did not fall off much, if at all, after changing just two tires.
Conti did find himself back in seventh after a pit stop just past the halfway point, but wasted no time working his way back to the lead. On a track notorious for limited passing opportunities, Conti put on one of the best drives of the season, storming back into first in just 14 laps.
"Top fives to wrecks to accidents and now, a win." – Michael Conti
Conti's JScho Motorsports teammate Brian Schoenburg was his biggest competition during the online race, but Schoenburg lacked the winner's short run speed.  "My car was setup slightly different than Conti's and it really seemed to help it about 20-30 laps into a run. I really was too tight to do much with him on the restarts, but if the race stayed green… I was golden," explained Schoenburg.
Unfortunately for him, the end of the race was repeatedly interrupted by caution flags; whenever it seemed Schoenburg was about to get the long run he needed, another yellow would fly.
Schoenburg had one last chance on the final restart of the race with one lap remaining.   Dead even with Conti at the line on the restart, he appeared to have the preferred line into Turns One and Two.  However, Schoenburg pinched Conti a bit too much on the exit of Turn Two, allowing Conti to sprint away to the checkered flag.
Adding insult to injury, Ray Alfalla managed to nip Schoenburg for second in Turns Three and Four on that last lap, with Tyler Hudson and Jon Adams following behind in fourth and fifth place respectively.
The victory, coupled with Nick Ottinger's disappointing 29th place finish, enabled Conti to reclaim second place in the NiSWC points standings. However, with Alfalla's runner-up finish, Conti failed to gain significant ground on the championship leader. Conti still sits 49 points behind Alfalla, more than a full race behind with only four events remaining. 11th place finisher Kevin King also passed Ottinger in the standings and now holds third in the standings, with Ottinger fourth and Patrick Baldwin rounding-out the top five.
New Hampshire marked the final short track on the 2012 schedule, with the four remaining tracks being 1.5 miles or longer. Similar setups should work on all four tracks, which means the drivers and teams who figure out the setups first will have a leg up on the field the rest of the way.
While Conti's chances of catching Alfalla in the championship battle are dwindling, he has taken control in the fight for second place and the $3,500 that comes with it as the series heads to Michigan International Speedway.  Will Conti's confidence and speed from New Hampshire propel him to another strong result, or will the rest of the field catch-up by the time they hit the track? Tune in to iRacingTV.com to catch all the action from MIS in two weeks' time!
---
You may also like...
---