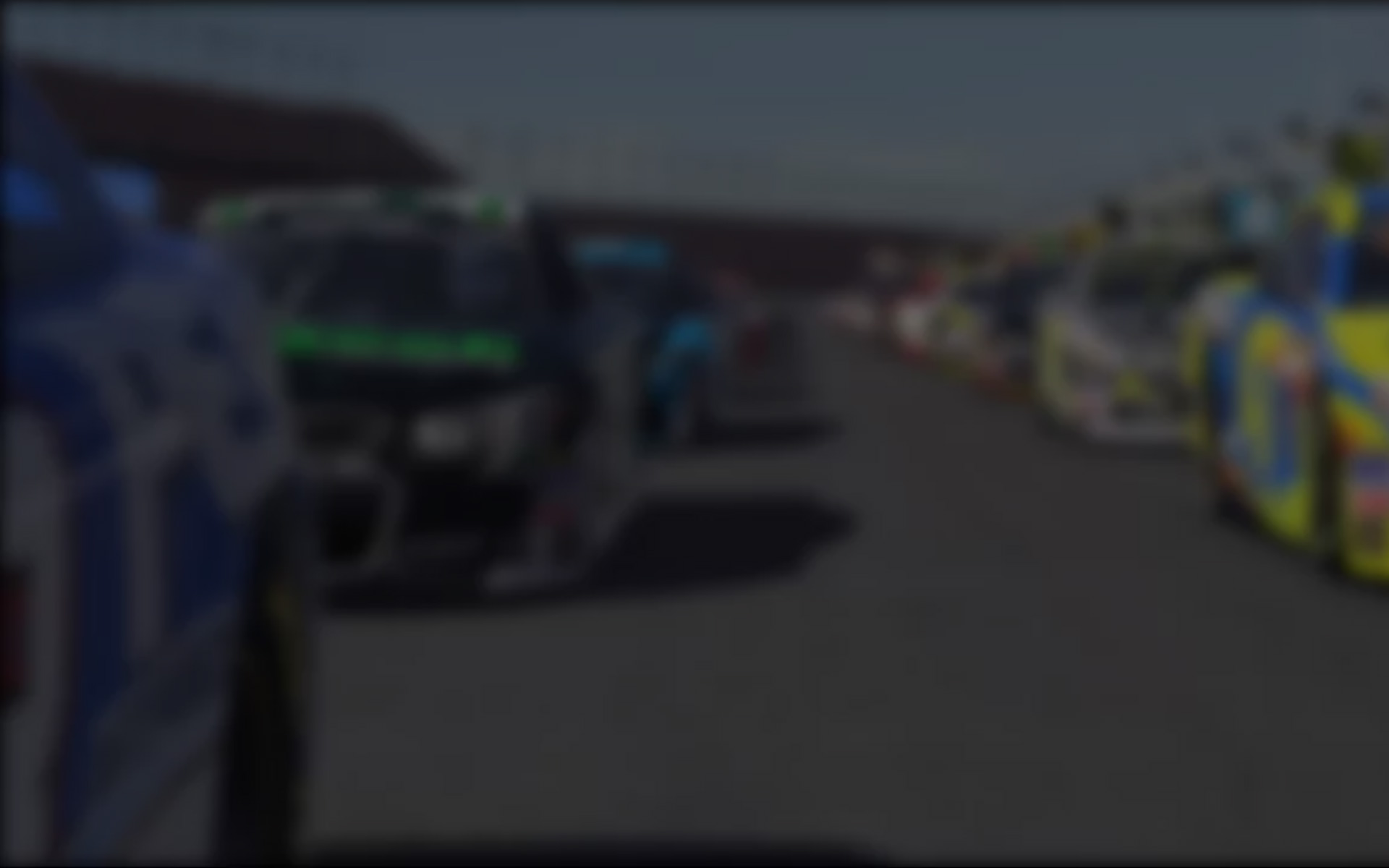 Atlanta Motor Speedway was the site of racing for Week Five of season. Sim racers traveled to "Hotlanta" to tackle the fast 1.5 mile track. Atlanta is one of the most popular tracks and participation numbers proved that trend correct. For the week 904 drivers attempted a race while 321 drivers attempted at least one qualifying lap.
"The race was bad, very bad" – Jared Crawford
The Friday night Strength of Field race had 29 drivers and an SoF of 5187. Chad Laughton (Carolina) started on the pole but only led five laps before Jared Crawford took the lead. Crawford would lead 63 laps in route to a 0.171 second victory over Chris Seymour (Western Canada).  Crawford received 332 points while Seymour received 320 points. David Cater (Carolina) finished in the third position after starting 11th and leading eight laps. Cater received 308 points. Adam Gilliland (Texas) and Aleksi Elomaa (Finland) rounded out the Top Five. Gilliland received 296 points while Elomaa received 284 points. Crawford led the most laps with 63 while Laughton led 22, Cater led eight, Paul E Cline (Carolina) led four, Carson Downs (California) led two and Justin Brooks (Carolina) led one lap. The race was slowed 11 times for 37 laps.
"The race was bad, very bad" Crawford said after the race. "Took me forever to get a set with a comfortable amount of tape to run 29.8s for 40+ laps. I think it was going to come down to either Chad, Rich, or myself. Whichever one of us could get out front and make it past the 3 laps of aero wrecking loose was more than likely going to hold off everyone else".
Click here to watch broadcast.
Seymour took over the season point's lead after his second place finish at Atlanta. Seymour raised his point total to 1201 points. Brandon Buie (Atlantic) sits second, up from third last week. Buie gained 196 points at Atlanta, bringing his season total to 1034 points. Elomaa moved up to the third position in points after finishing fifth in the SoF race. Elomaa's total is now 1024 points. Crawford moved up to the fourth position after winning the SoF race. Crawford has only three weeks counted so far with a total of 959 points. Alex Scribner (Texas) rounds out the Top Five in the standings. Scribner has 957 points and sits 244 points behind Seymour.
Laughton turned the fastest qualifying lap of the week around the 1.5 oval. Laughton turned a 28.987 second lap. Crawford was second on the charts with a 28.989 while Brandon Hauck (Eastern Canada) was third with a 28.991 second lap. Justin Brooks finished the week in the fourth position with a 29.020 second lap while Brodie Kostecki (Australia) rounded out the Top Five with a 29.035.
Week Six will see the NiCBS travel up north to Richmond International Raceway in Richmond, Virginia. Jared Crawford once again proved he is the driver to beat when he competes but the question remains, will he compete for the championship this season? Will Chris Seymour be able to pad his lead at Richmond? Find out next week at InRacingNews!
---
You may also like...
---