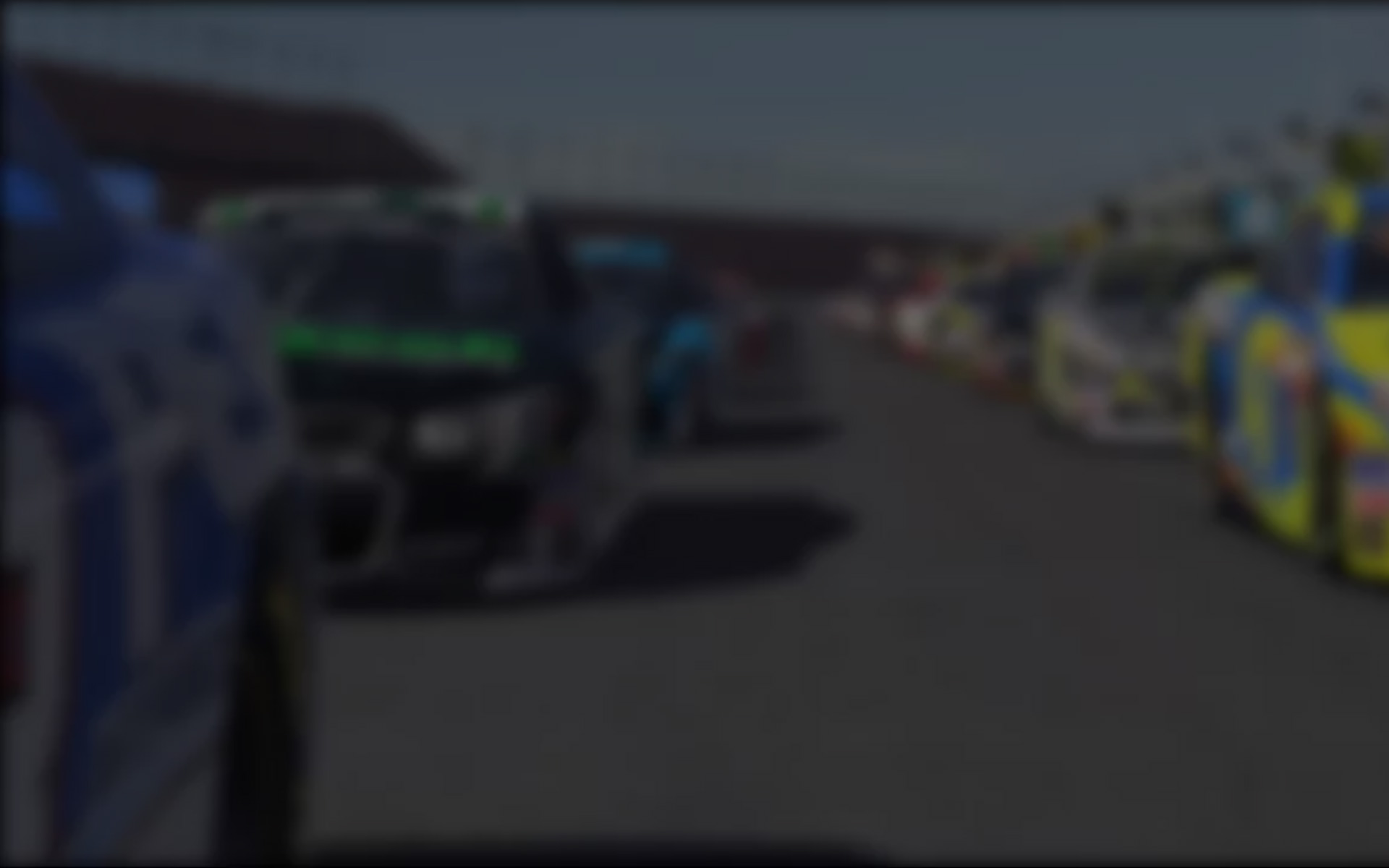 With the NFL season kicking off while the NASCAR iRacing.com Class A Series (NiCAS) was at Richmond International Speedway for Week Six, it was time for some NASCAR iRacing.com Pro Series (NiPS) hopefuls to throw a mid season hail mary. With much of the season being dominated by NASCAR iRacing.com World Championship Series (NiSWC) drivers racing down, Week Six in Richmond provided favorable scheduling for a Class A regular to break through.
Despite stellar weeks by a few Class A regulars, it was NiSWC driver Byron Daley who won his only start in the highest rated race of the week to snatch top honors with 337 points. Daley was able to capitalize on the misfortune of former NiPS winner Kenny Humpe, who dominated the race leading 115 of 130 laps. When the checkered flag flew it was Daley up front, with the surging Landon Huffman in second and Matt Bussa rounding out the top three. The next NiSWC regular was Michael J Johnson in forth, with former NiPS driver Joey Brown rounding out the top five in the 5282 SoF race.
The solid run paid dividends for all the Class A licensed drivers in the top five. With his third place effort at Richmond, the 310 points propel Bussa to the overall lead in the points, while it moves Huffman into solid contention now sitting ninth overall. Brown also sits well inside the top ten which transfer to the NiPS next season, currently sitting fifth.
Thomas Osbon headed the seven drivers with ten or more starts on the week with fourteen. Despite starting plenty of races, success was hard to come by for many of this weeks leaders in starts. You have to go back to Scott Austin in fifth to find the only driver who made ten or more starts to find victory lane at the tricky short track. Keeping with the theme, Kyle Peddle (3 wins) and Thomas Lewandowski (2 wins) were the only two drivers to score multiple wins at Richmond.
Much like their physical world counter parts in the NASCAR Sprint Cup Series, next week will be a huge change of pace for the NiCAS. The series will shift gears from one of the toughest short tracks on the circuit, to the mile and a half "cookie cutter" layout of Chicagoland Speedway for 110 laps of near 200mph racing action. Although the same basic shape as many other tracks on the circuit, Chicagoland offers unique challenges to both drivers and setup gurus. For starters, both ends are completely different in every way imaginable. With the wide, sweeping, smooth turns 1&2, to the tricky, bumpy, and choppy turns 3&4, this track with be sure to challenge even the top drivers on the tour.
---
You may also like...
---