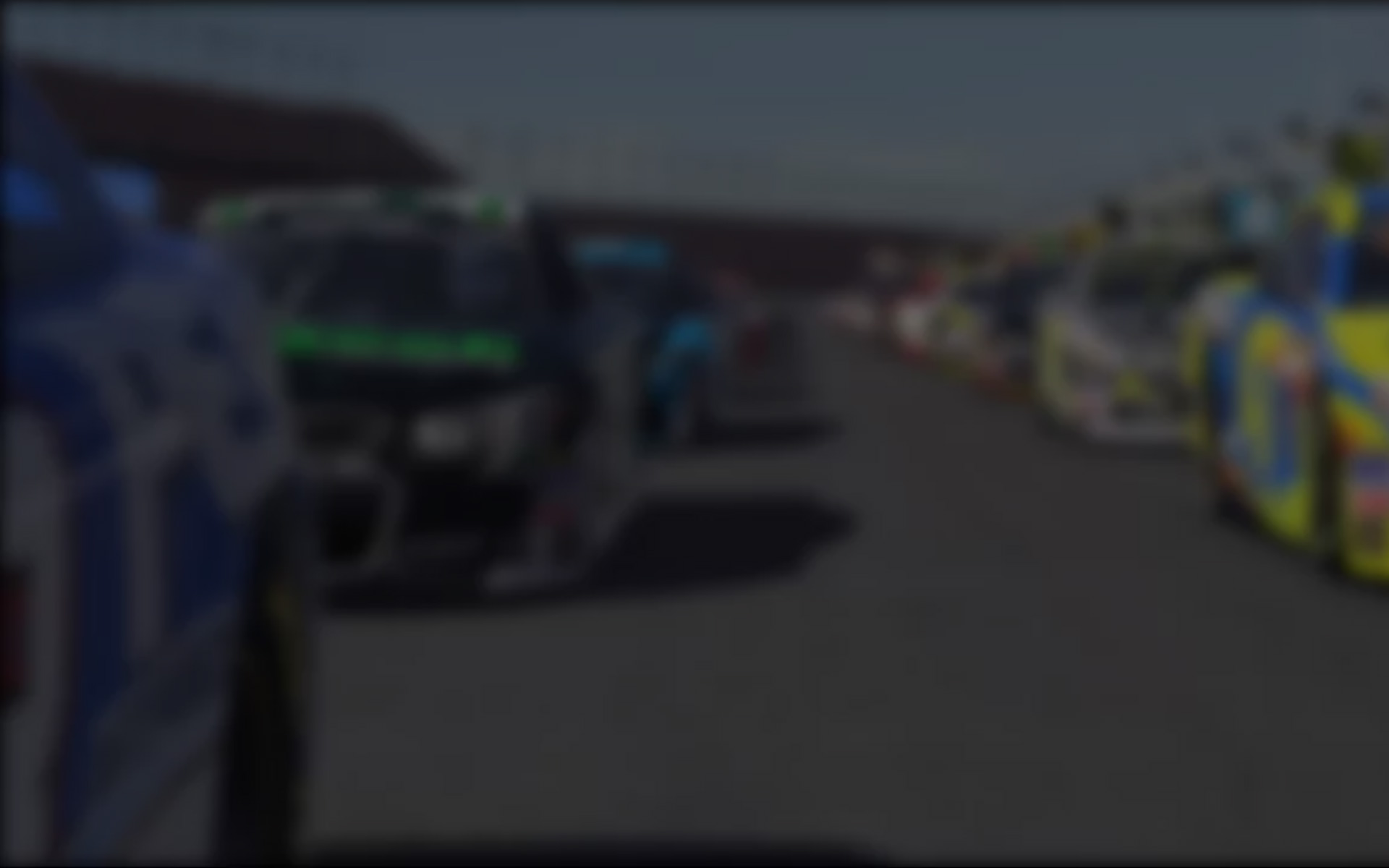 September 21st, 2011 by DavidP
For Week Seven of the season, the iRacing.com Street Stock Series traveled back to South Boston, Virginia to the famed 4/10th mile oval known as "SoBo."  NASCAR iRacing.com Series World Championship driver Richie Davidowitz (New York) decided to make the trip to South Boston, along with many other sim racers.
Weekly High Strength of Field
Week Seven's highest Strength of Field (SoF) race took place on Monday night. Davidowitz found himself on the top of the leader board at the end of the 40 lap race, which had an SoF of 3186. For his win, Davidowitz scored 199 points. Finishing only six tenths behind Davidowitz was Maxime Paquette (Eastern Canada), who received 180 points for his efforts. Paul Kusheba (Connecticut) finished in the third position and netted 162 points. Fourth was Greg McKinney, who received 144 points. Rounding out the top five was Jason Moates, who gained 126 points.
Weekly Standings
With his win in the week's SoF race, Davidowitz held down the number one position in the weekly standings. Two time champion Nick Ottinger (Carolina) finished the week in the second spot, netting 186 points while winning the only race he attempted last week. Paquette found himself in the third position for the week after finishing runner up to Davidowitz in the SoF race. Points leader Ryan Field (Massachusetts) finished week seven in the fourth position after finishing running up to Ottinger in the week's second highest SoF race, which netted him 167 points.  Michael Vaughn (West), who won both races he attempted this week and gained 163 points to complete the weekly top five.

Season Standings
Field continues to lead the overall standings after week seven with 1122 points. Elmar Erlekotte (DE-AT-CH) continues to maintain his second spot in points after leaving SoBo with 158 points and bringing his total to 1096. Vaughn moved up to the third place in points after finishing third in the weekly standings, with a point total of 1028. Aliaksei Smolski (Central-Eastern Europe) dropped one spot after netting 152 points during week seven, bringing his season total to 1025. Rounding out the top five for the second week is James Trimble (Pennsylvania), who gained 135 points last week. Trimble's season total is 990 points.
Weekly Qualifying
For the second week in a row, Ottinger topped the qualifying charts with a 17.690 second lap. Second on the charts was Erlekotte, who turned a 17.694. Points leader Field was third in qualifying after turning a 17.694 as well. Fourth belonged to Smolski with a 17.706. Rounding-out the top five was Jake Perkins (Florida) with a 17.710.
Week eight will see the Street Stock Series travel to Thompson International Speedway for the second time this season. Will Ottinger dominate as he did in week two at Thompson or will someone finally be able to derail the Carolinian?
---
You may also like...
---