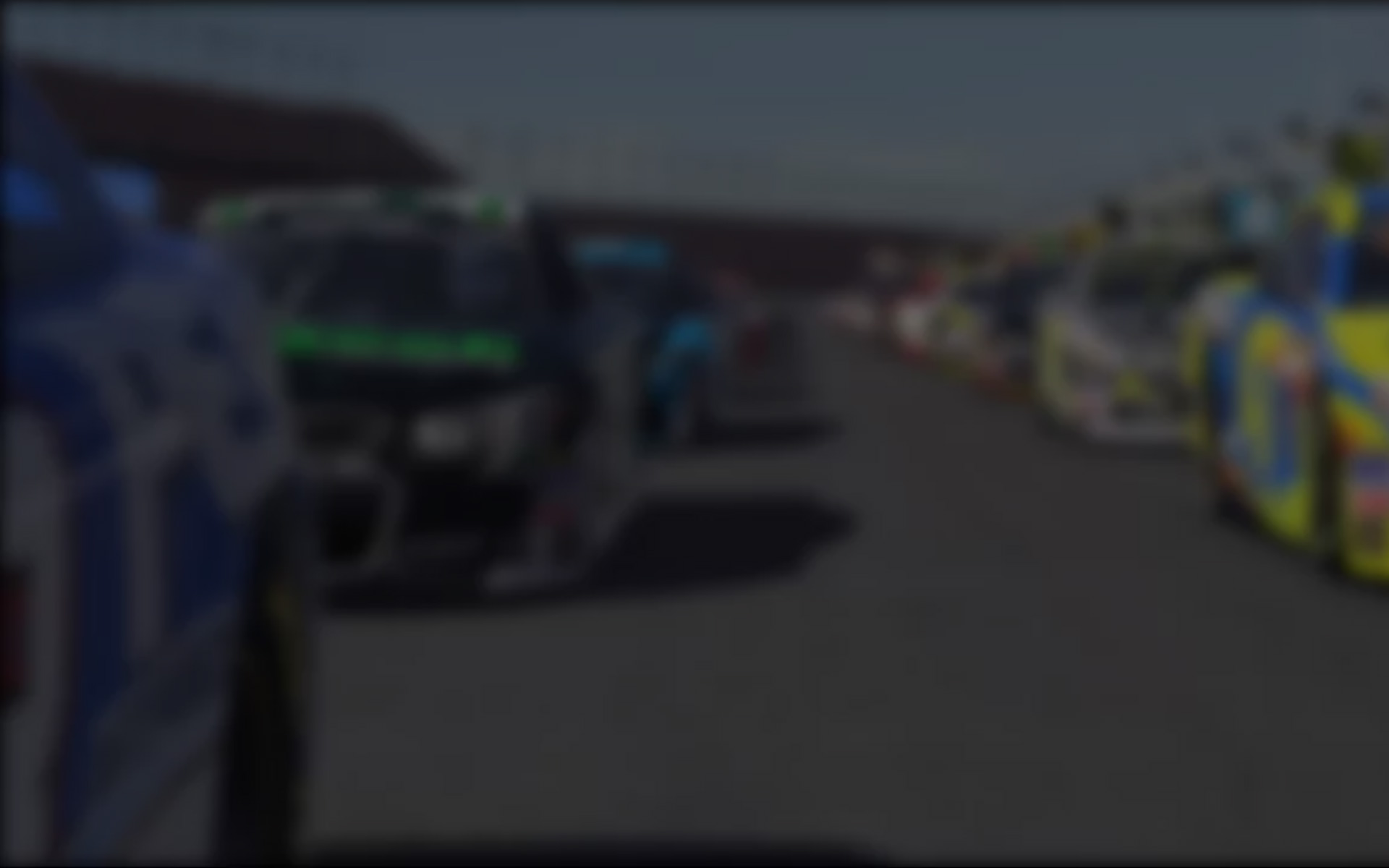 Richard Towler entered the final week of the NASCAR iRacing Series World Championship with nothing but high hopes.  Trailing Towler in the championship by 34 points, Brad Davies entered the final week of the NASCAR iRacing Series World Championship with equally high but (slightly) slimmer hopes.  The season finale at Charlotte Motor Speedway would be a sim racing poker match, featuring the highest stakes in online racing history. Both drivers went all in, but when the chips fell and the cards played out, it was Towler who walked away with the jackpot: the inaugural NiSWC crown and $10,000.
Towler needed a top five if Davies were to lead the most laps, and score the victory. Davies did exactly that as he scored his third win of the season, all the while putting the pressure on Towler to take care of his business. Not to be outdone, Towler cruised to an easy third, clinching the first ever NiSWC championship.
"Firstly, I have to thank the Drill Isle, Dale  (Earnhardt) Jr, R&B Auto Body Transport Refinishing, JDR Graphics, NASCAR and iRacing," said Towler. "It's been an awesome season and it still hasn't sunk in yet. Brad did an awesome job. Tonight (he) had one of the best cars all season.
I can't wait to travel to Miami later this year, it's really a dream come true for me."
Although he qualified a disappointing eighth, Davies took care of his business when it mattered, but came up just short. Second in points is becoming an all too familiar spot for the Floridian as he finished second in the feeder series to the NiSWC last season. After the race Davies acknowledged Towler as a great friend, and a great competitor. Davies does not leave empty handed, he will get a nice check for $3,000 for his runner up efforts.
"Congrats to Rich. Well done buddy," Davies said.
"I was hoping to have a better starting spot than eighth but just couldn't put together the lap together when it counted. I loosened my setup at the start thinking that the car would be tighter in traffic. I thought wrong. The car was extremely loose from the get go and struggled during the first run. Thankfully we didn't go too long before the first caution and I was able to get into the pits for some adjustments.
"After tightening the car up, it took off. I was honestly surprised at how good it was from that point on. I knew I'd have a shot to run with Rich throughout the race but never thought I'd be able to pull away like I did. I'm thrilled to be able to close the season out with a win. Of course, I would've loved to have won it all but Rich did what he had to do and he deserved it.
Can't think of a better driver to finish second to.
"I'd like to thank Whisky River and (Dale Earnhardt) Jr. for everything they've done for us this season and JDR graphics for my awesome paint job. We can't forget about PSRTV for all their hard work and NASCAR for helping put our sport on the map. Last but not least a big thanks goes out to iRacing because our sport would certainly not exist without them."
Thomas Lewandowski completed a quietly stellar season with a solid run to ninth place at Charlotte to finish third in the points and earn the $1,000 payday that comes with it. Lewandowski had no wins, and only led 90 laps over the course of the season, but showed consistency is key.
There was another points battle taking shape at Charlotte, the battle to stay within the top 30 which is an automatic lock into the next NiSWC season. Vinnie Sansone was able to make up ground and take the thirtieth spot in points behind Daniel Pope II, bumping out Dion Vergers and Jim Moore. This will be the end of the road for both Vergers and Moore, as they are currently not competing in the NASCAR iRacing.com Pro Series, which sends its top 20 finishers into the NiSWC.  Justin Trombley, Darrin Stevens, and Jordan Erickson also locked themselves a NiSWC spot for next season, while Dale Earnhardt Jr., Jim Caudill Jr., and Derek cash are on the going home list.
As for the race, the competitors saved the best for last, with good, hard racing action all over the 1.5 "D" shaped oval. After a few early cautions the drivers settled in and went caution-free for the final stretch of 77 laps. Derek Wood was strong once again, battling Towler and Ray Alfalla for second as Davies disappeared up the road.  Wood eventually came home just ahead of Towler to confirm he will be tough to beat next season. Theo Olson edged Ray Alfalla for fourth to cap off a stellar year, while Alfalla's fifth place finish cemented his top ten in points.
The inaugural NASCAR iRacing Series World Championship provided the best racing sim racing has to offer, with the top names in the business. We saw Sandeep Banerjee from India charge through the field late to win a race. We saw Dale Earnhardt Jr. win at Daytona in his AMP Energy Chevrolet, and we saw drivers go from quiet sim racers to emerging stars on the sport's biggest stage. Not only did drivers give it their all, they inspired others do to the same.  Thanks to iRacing.com and NASCAR, they'll have the opportunity to do just that in the 2011 NASCAR iRacing.com Series World Championship.
---
You may also like...
---