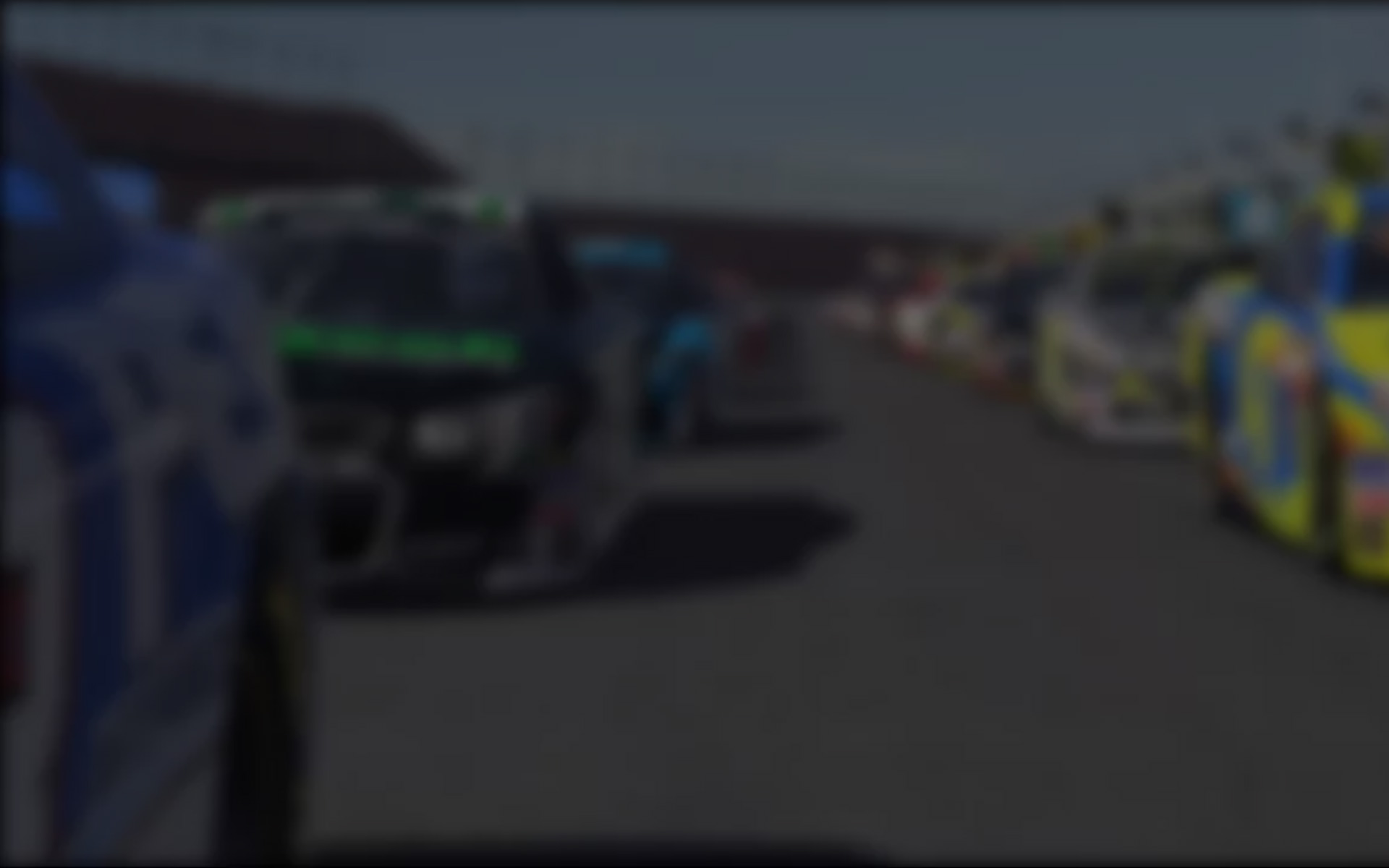 September 22nd, 2009 by DavidP
Brad Davies continues to lead the iRacing Pro Oval Series standings at the conclusion to Week 7, thanks to a win at frenetic Bristol Motor Speedway.  Brian Schoenburg has kept pace with Davies in recent weeks, moving from sixth to second place in the bargain while Theo Olson has moved into third from the consistent Nicholas Morse and Jesse Atchison with Josh Parker, once the man leading the chase of Davies, now in sixth.
The real mover in Week 7, however, was Josh Berry.  He opened the week on Wednesday with a fine win over Dale Earnhardt, Jr. who was looking to follow-up last week's Darlington win with another victory at Bristol.  For most of the race it looked like Earnhardt would get the job done, but after leading 156 of the first 176 laps, he gave way to Berry who went on to a .433s win with Schoenburg third from Parker and Davies.  Berry would score his second win of the week on Saturday, leading virtually the entire race to beat Morse (another first time winner at Darlington) and Luke McLean, and move into ninth in the iPSO standings.
John Gorlinsky won Wednesday's second split with Tyler Hudson coming home second, thanks to a dramatic pass of Ray Alfalla on the penultimate lap.  Alfalla would extract his revenge on Saturday with a clear-cut won over Olson.  The two battled hard over the first portion of the race before Alfalla took the lead on Lap 64 and led the rest of the way.  Olson was two seconds back at the finish with Bryan Blackford third.
In what may have been the best race of the week, Thomas Hazard, Florian Goddard and Greger Huttu battled from green to checker on Friday, each leading a goodly share of laps before Hazard took command on Lap 135.  Although Huttu looked set for second, Goodard had other plans and demoted him to third with just four laps remaining.  Not to be outdone, Davies concluded the week with a win from Morse and Luke McLean on Sunday, leading 193 of 200 laps to – again – stamp himself as the man to beat in the iPSO.
The good news for Schoenburg is that he has kept pace with Davies over the past few weeks.  The bad news is that he still finds himself 203 points behind the leader as the iRacing's best oval drivers head to a date with Talladega International Speedway where anything can, and often does, happen.
---
You may also like...
---