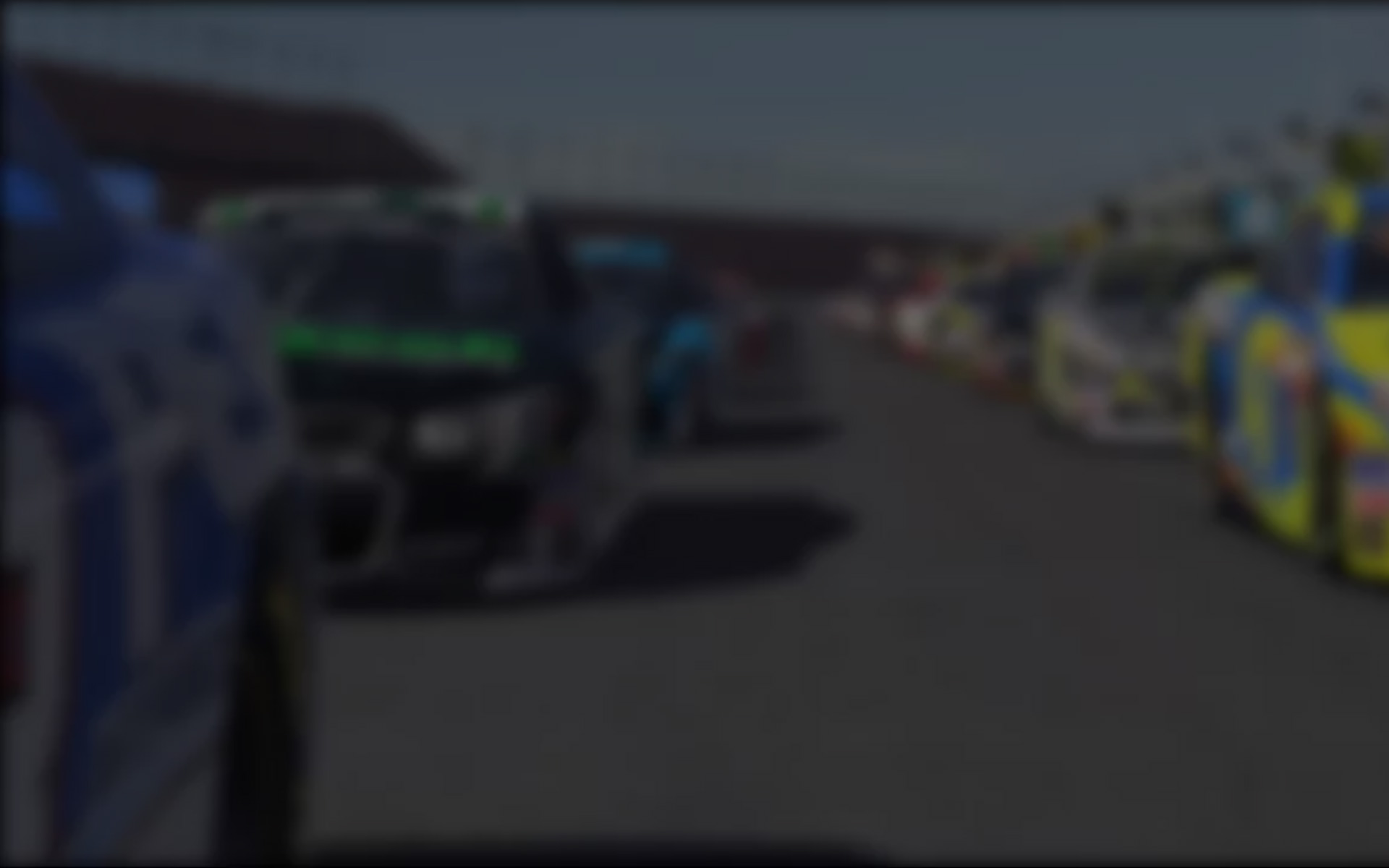 February 10th, 2016 by Corey Dais No Comments
Since it was paved in 1954, the Milwaukee Mile has sat nearly unchanged at the Wisconsin State Fairgrounds, hosting everything from midget cars to IndyCars to stock cars and trucks. But in a rare first for the one-mile oval, its virtual version welcomed a new series when the ITSR Power Series visited.
Overcast skies greeted the 22 sim racers competing in Milwaukee, and Bobby Terrell got up to speed better than anyone, pacing the pre-race practice and winning the pole with a lap of 27.980 seconds. Dean Moll, Mike Kelley, Matt Delk, and Corey Davis rounded out the top five in qualifying.
Throughout practice and qualifying, drivers struggled with Milwaukee's tricky Turn 4. A dip in the aged pavement could easily send cars sideways, and it claimed its first victim in the race on Lap 2 when Chicagoland winner Marcus Napier went for a solo spin. That brought out the first of two cautions in the opening 10 laps.
The race then got going for a brief 12-lap green-flag run, and Terrell was untouchable up front. However, when the next yellow flag flew on Lap 25, Kelley stayed out to inherit the lead while the other leaders pitted.
Milwaukee's flat corners with inner rumble strips look convincingly like hairpins on a road course, so it was perhaps no surprise that three of the Power Series' road race aces – Kelley, Davis, and Moll – emerged at the front in the run that followed.
Despite older tires than his competitors, Kelley retained the top spot until he hit the Turn-4 bump on Lap 47, which sent his #2 Fusion sideways and left him with minor front-end damage after contact with the inside wall.
During the caution that followed, Bradley McLamb also gambled by staying out on old tires, and he held the lead through two successive restarts. But on Lap 60, Davis got by down the backstretch to take the lead, with Moll and Kelley moving up to second and third positions a few laps later.
The race then settled into its longest green-flag run, and after 30 laps, Davis opened up a three-second gap. Once the pit window opened for drivers to make their final stops in the 130-lap race, Kelley, Terrell and Tim Johnston all hit pit road. This time, their pit road gambles backfired, as contact between Adam Hallock and Scott Simley brought out the caution and trapped them a lap down.
Davis and Moll pitted under the caution and stayed out front, but the running order was shuffled up behind them. Terry McCuin and John Hensley took over third and fourth positions while Kelley, Terrell, and Johnston took a wave-around and restarted at the tail end of the lead lap.
Just after the restart, Moll became another victim of the treacherous Turn 4, spinning out of second place. Although Moll kept the car off the wall, Jeff S. Davis caught the same bump and pinballed into Moll's car, knocking the Kentucky winner out of the race.
More pit stops under that caution moved Kelley up to second place, and as the final 30 laps of online racing ticked away, Kelley stayed within half a second of Davis. His charge was interrupted by one final caution – the eighth of the race – with 10 laps to go, which set up a five-lap shootout for the win.
A strong restart by Kelley set up a drag race with Davis entering Turn 1, but Davis held the lead and Matt Delk snuck into second place. It was then Delk's turn to apply the pressure, and he reeled in Davis as the laps wound down.
On the final lap, Delk closed onto Davis' bumper exiting Turn 2. Davis defended down the backstretch and the two entered Turn 3 side by side. However, Davis used the low line to nose back in front and hold on to score the victory.
Delk finished just one tenth of a second behind Davis, followed by Johnston, Kelley, and McCuin. Points leader Scott Simley finished seventh – his first result outside the top five this season – but he retained a four-point advantage over Kelley in the standings.
After a two-week break, the Power Series heads from Milwaukee's road course-like turns to a true road course at Watkins Glen. Davis is the defending race winner, but the likes of Kelley, Moll, Delk, and Johnston have also proven their road racing prowess, which should set up a close battle turning both left and right.
---
You may also like...
---