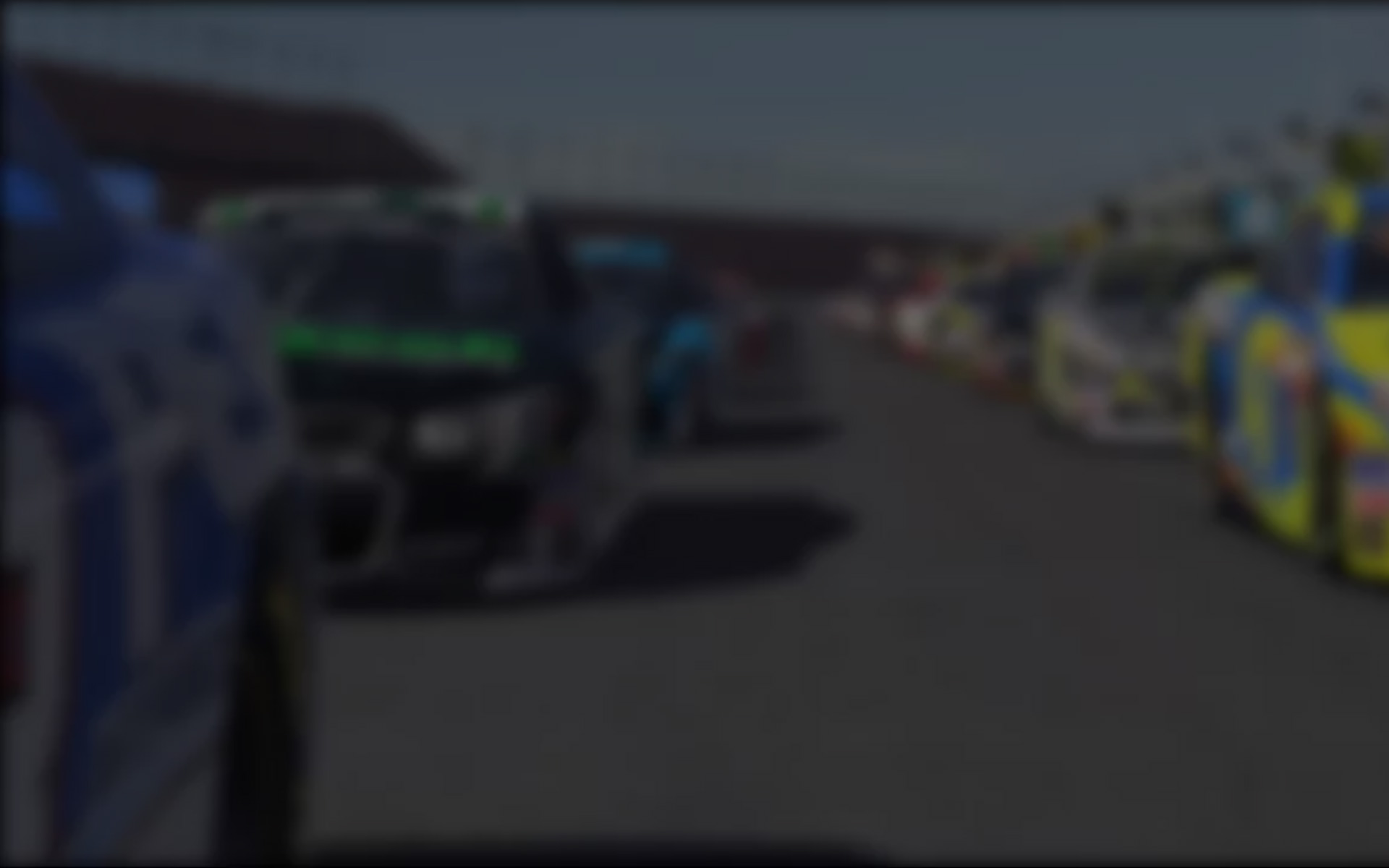 Week 7 of the iRacing.com GT3 Challenge Series has concluded an exciting week of sim racing at Circuit Zolder. With over 1,300 different sim-racers registering for official races, the competition was tough and very close on this winding road course. So close, in fact, that the podium finishers for this week only had 12 points between the three of them. Many of the drivers who've become well-known names in the GT3 Challenge made appearances but only one could claim victory for the week. In the end, that driver was Raffaele A Di Palo of Italy.
Starting in four separate online races, Di Palo won two of the events and finished in second for the other two. Bringing home 226 championship points for the week, Di Palo's primary points draw came from a Strength-of-Field (SoF) race of 3558 which he won. Driving the new BMW Z4 GT3, Di Palo started second for his SoF race and remained there for the majority of the event. It wasn't until lap 19 of the 21 lap race that Di Palo was able to overtake the pole-sitter and 2014 Season 1 Champion, Julian Rodriguez Moreno, for the lead and ultimately for the win.
Taking the second step of the Week 7 podium is Di Palo's challenger, Moreno. Also starting in four events and claiming victory in two, Moreno drove the McLaren MP4 to victory in a SoF race of 3512 and brought home 223 championship points. To his credit, Moreno also took pole-position for all of his races. Unlike Di Palo, however, Moreno lead every lap of his SoF race and was rivaled only by one driver who happens to be the driver who claims the final step of the Week 7 podium.
iRacing.com World Championship Grand Prix Series driver Tommy Nilsson of Sweden was that driver. Starting in seven different online races this week, Nilsson also claimed victory in two of the events and brought home 214 points for the week. Like Di Palo, Nilsson drove the BMW Z4. Oddly enough, Week 7 was the first week of GT3 racing for Nilsson this season. Given his experience against the likes of Greger Huttu and Hugo Luis on top of the fact that he's already landed a podium finish for a race week, we can fully expect to see more success for Nilsson should he decide to continue racing in the GT3 series.
Congratulations to our Week 7 victors!
As we begin Week 8, the iRacing.com GT3 Challenge Series heads over to sunny Silverstone Circuit located in Towncester, Northamptonshire, UK. A former WWII air base like Sebring and one of the world's most legendary motorsport venues, the Grand Prix configuration of Silverstone consists of 17 turns and covers approximately 3.2 miles in distance.  Little in the way of elevation changes, this circuit is well known for its flat-out corners and relatively high average speeds. Regardless of the series being run, this track is guaranteed to host some intense door-to-door style racing.
Be sure to follow iRacingNews as we continue our coverage of the 2014 Season 2 iRacing.com GT3 Challenge!
---
You may also like...
---