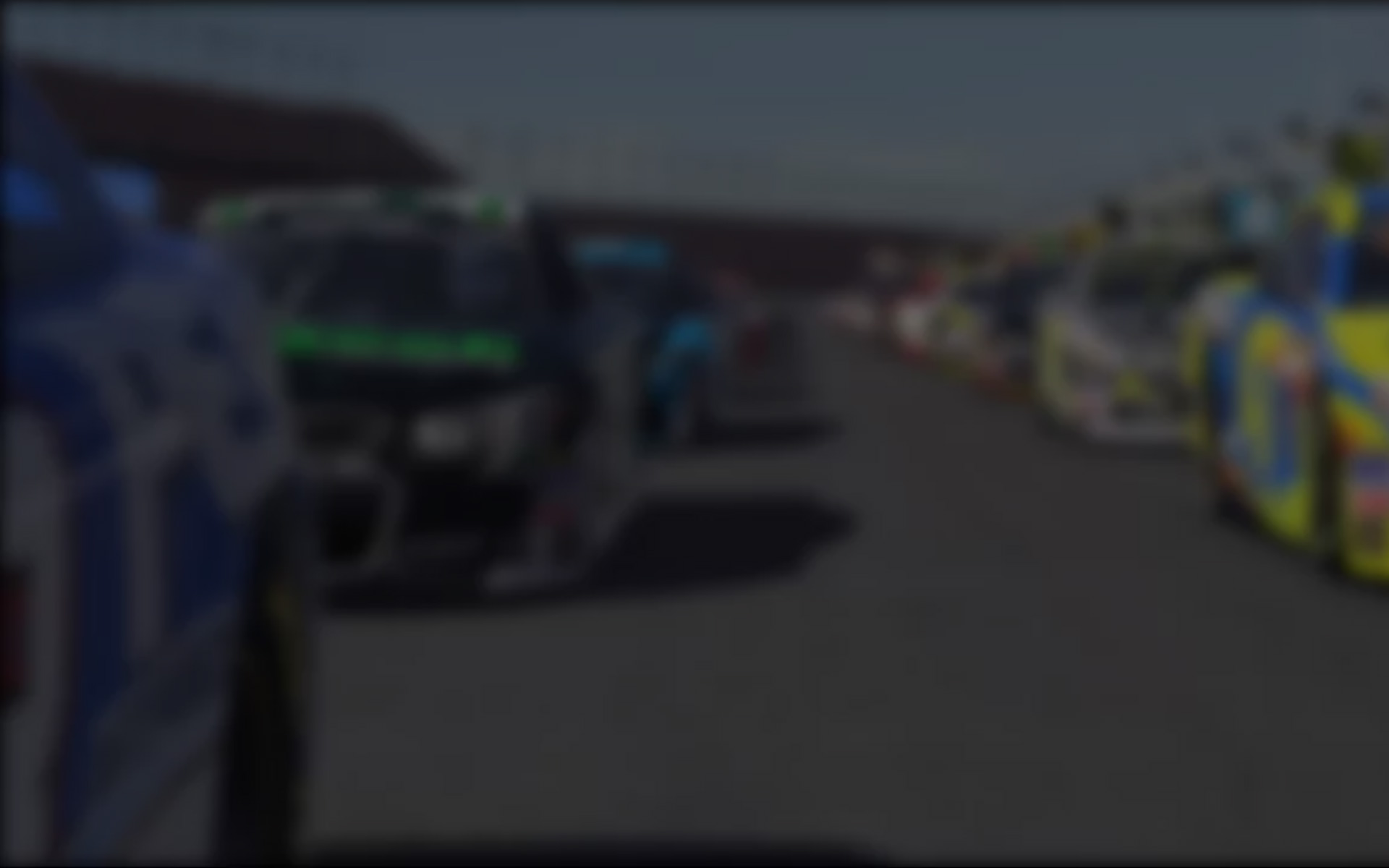 The Great American Sim-Race Is Open to Everyone
Practice starts tomorrow (February 12) for the iRacing.com Daytona 500, a virtual version of NASCAR's 2011 season-opening event that runs on February 19, the day before the real Daytona 500.  Unlike the NASCAR Sprint Cup race that more than 200,000 will view from the grandstands at Daytona International Speedway and another ten million will watch on television, participation in this virtual version of the Daytona 500 is open to everyone – all that's needed is a PC and a broadband internet connection.
The iRacing.com Daytona 500 is the second event in the 2011 World Tour of iRacing.com, a for-fun nine-race series that samples  a variety of motorsport – ranging from street-stock racing on short ovals, to world-famous events including the Indy 500, grand prix racing and NASCAR – and is available to anyone with an iRacing.com membership.
According to Kevin Bobbitt, iRacing.com's director of marketing, more than a thousand iRacers are expected to participate in the virtual Daytona 500, though he identified one group that might be skipping it in favor of other activities – to the potential benefit of all the drivers entered in the iRacing Daytona 500.
"Almost a dozen of the drivers who are expected to start the real-world Daytona 500 are iRacing.com members," Bobbitt said, noting that the list includes AJ Allmendinger, Marcos Ambrose, Dale Earnhardt Jr., Jimmie Johnson, Brad Keselowski, Bobby Labonte, Joey Logano, Juan Pablo Montoya, Martin Truex Jr. and Steve Wallace.  "These guys probably are going to be otherwise occupied."
Bobbitt noted that "while their fellow iRacers may miss racing against these NASCAR Sprint Cup regulars on Saturday, you can be sure that they'll be rooting for one of those guys to take the checkered flag on Sunday.  Because if that happens we're going to give every iRacing member who has participated in Saturday's virtual race $5.00 in iRacing credit."
Bobbitt also said he expected an uptick in new iRacing memberships over the coming week.  "Last year we had quite a few people join iRacing the week before our Daytona 500 World Tour event, and we expect the same thing this year.  More than a chance to receive $5.00 in iRacing credits, this is an opportunity for NASCAR fans get off the couch and into the game.  And when they tune in the real-world race the next day, World Tour drivers are getting more than just the in-car camera's view of the action – they truly know what it's like to be in the middle of a 20-car draft in a Sprint Cup car on the Daytona banking."
Each week more than 25,000 iRacers participate in 1,500 races in 30 organized racing series.  For fans who have a PC and broadband internet connection, iRacing.com is offering a special Daytona 500 $15.00 promotion that includes everything else necessary to participate in the iRacing.com Daytona 500, including a one-month membership, Daytona International Speedway and the NASCAR Sprint Cup car.  Go to: https://www.iracing.com/daytona-500/
Qualifying for the iRacing.com Daytona 500 begins 00:15 GMT, Thursday February 17th and will continue through 11:59 p.m., Friday February 18th.  Qualifying times are set by the fastest lap of a two-lap run, with drivers gridded for the race sessions in 40-car splits based on qualifying time.  The green flag for the 200-lap race falls Saturday, February 19th at 5:00 p.m. ET (22:00 GMT).
"We've designed our qualifying so that drivers will be competing with drivers of approximately the same skill level," Bobbitt said.  "Even fans who are just getting started in sim racing will have the opportunity, if they drive within their limits, of having a great time and getting a good finish."
In addition to last month's season-opening Rolex 2.4 and the iRacing.com Daytona 500 next Saturday, the 2011 World Tour of iRacing schedule also includes:
April 9 – Ice Breaker at Thompson
Thompson Int. Speedway – Distance TBD (iRacing Street Stock)
May 28 – Indianapolis 500
Indianapolis Motor Speedway – 500 miles (Dallara-Honda Indy car)
June 18—Michigan 400
Michigan Int. Speedway – 400 miles (Chevy Impala SS NASCAR Cup)
July 16 – Radical Cup
Brands Hatch – 40 minutes (Radical SR8)
August 27 – Spa-Francorchamps GP
Circuit de Spa-Francorchamps – 44 laps (Williams-Toyota FW31)
September 30 – Petit Petit Le Mans
Road Atlanta – 120 minutes (mixed class TBD)
October 8 – Suzuka GP
Suzuka Circuit – 53 laps (Williams-Toyota FW31)
---
You may also like...
---