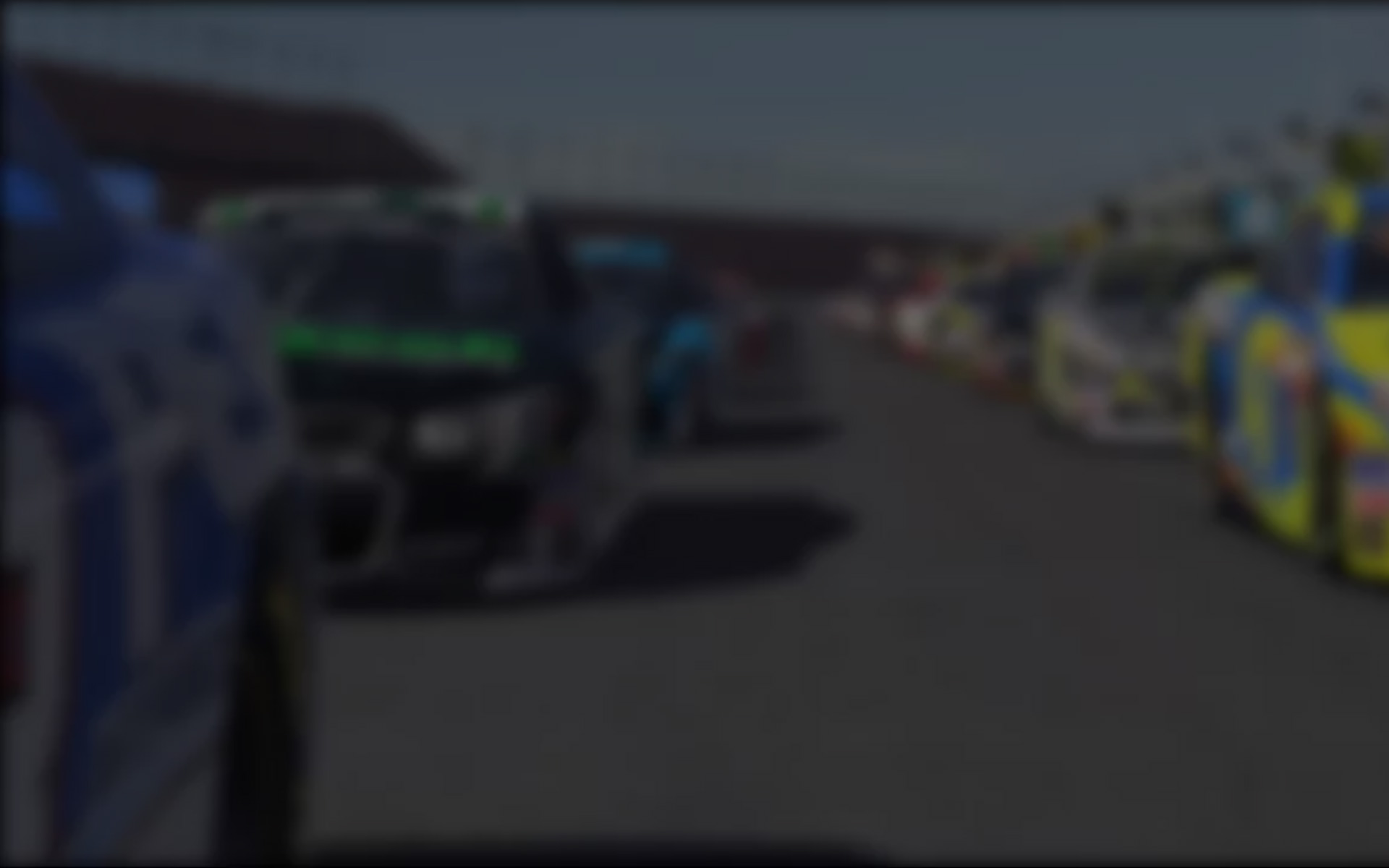 Round 12 of the iRacing.com V8 Supercar Series headed to Japan for the season finale, with teams tackling a new layout at Suzuka International Racing Course. The drivers took-on the challenge of the "Moto Course" which, compared to the GP circuit, features one additional chicane as well as a different chicane at the end of the lap. Coming into the final round Madison Down enjoyed a 26 point lead over Justin Ruggier in the championship standings, but Down's drop week was 16 points less than Ruggier's and, as iRacers know, anything can happen within a split second.
Down couldn't have asked for a better starting spot, as he took pole position with a lap at 2:07.967, just a shade more than a tenth quicker than championship rival – and fellow front row sitter – Ruggier, who turned a 2:08.069.  Joshua Muggleton and Vail Riches occupied the second row ahead of Rens Broekman and John Emerson, while Richie Stanaway qualified seventh on his welcome return to the series.  Jon Latham continued his good qualifying form and started eighth place from Mitchell McLeod and Brad Ryan.
At the green lights Down got the jump on the field and covered Ruggier into Turn One,  Muggleton looked to the outside of Ruggier but backed-out when slight contact was made and settled back into third place. Coming into Turn Three Broekman put his nose inside of Riches resulting in contact when an unawares Riches turned across, sending him back through the field.
Leigh Ellis carried a little too much speed into the final chicane on Lap Two. With Michael Fabian just losing some mid-corner speed ahead of him, Ellis  tapped his back and sent Fabian around.   Unfortunately for Fabian, the damage was severe enough that he was forced to retire from the race.
The action continued at the final chicane on Lap Five when a closely following Stanaway made heavy contact with McLeod under braking, sending McLeod into the inside wall, almost collecting Matthew Hill in the bargain.
Back up front, Down and Ruggier held station with Muggleton back in third place for the opening laps.  On the tenth tour, however, Down took a little too much kerb, resulting in a slowdown penalty which gifted Ruggier with the lead. A lap later, Brad Ryan suffered a massive failure of some sort in the Esses and speared into the wall, ending his night on the spot.  Then Lap 13 saw Hill's final race for Dynamic Simsport conclude at the last chicane with a blown engine, ending a strong run.
As the race entered its final stages, fuel mileage was in the back of everyone's mind as competitors wondered if they could get home.   By Lap 17 the battle for sixth between Latham and Stanaway was heating-up, but it came to a halt when Stanaway made contact with the back of Latham sending him around and back down through the field to an eventual  place finish, one lap down.
But the excitement was just starting.   By the final lap Down had closed right up to the back of Ruggier and, with fuel having been an issue for Ruggier in the early race, it remained to be seen whether the leader had enough virtual petrol on board to go the distance.  Indeed, as Ruggier exited the final corner onto the main straight his Ford falcon coughed, then ran dry a few hundred meters shy of the finish line.  With Down glued to the Ruggier's rear bumper, the race almost ended in tears for both drivers.  However, Down managed to swerve around the leader to take the checkered flag, leaving a disappointed Ruggier to coast home in second place.
The battle for third wasn't over either as Muggleton also ran out of fuel on the run to the finish, with Broekman making a quick move down the inside to capture the final podium position by .036s.  John Emerson took a comparatively placid fifth place ahead of Stanaway while Riches made a fantastic recovery from his first lap incident to finish seventh.  Shaun Kelly was eighth in his last outing in the V8SFG colours, while Marlon McMullen and Ellis enjoyed have a fantastic, race-long battle for ninth that was finally decided in and McMullen's favour.
Well Done to the 2013 Season 1 Champion Madison Down on his sixth iRacing.com V8 Supercar Series Title!
Top Five Drivers – Championship Points – Overall
1.    Madison Down  – 2055
2.    Justin Ruggier  – 1999
3.    Joshua Muggleton–1961
4.    Vail Riches – 1849
5.    John Emerson – 1822
Split Two Winner: Adrian Stratford
Split Three Winner: Todd Parkes
Split Four Winner: Andrew Wallace
Split Five Winner: Joshua Burdon
Broadcast done by the crew at www.v8sonline.com.au
And enjoy a full season's worth of highlights at http://www.youtube.com/watch?v=Gdv0mP3EUOo
---
You may also like...
---