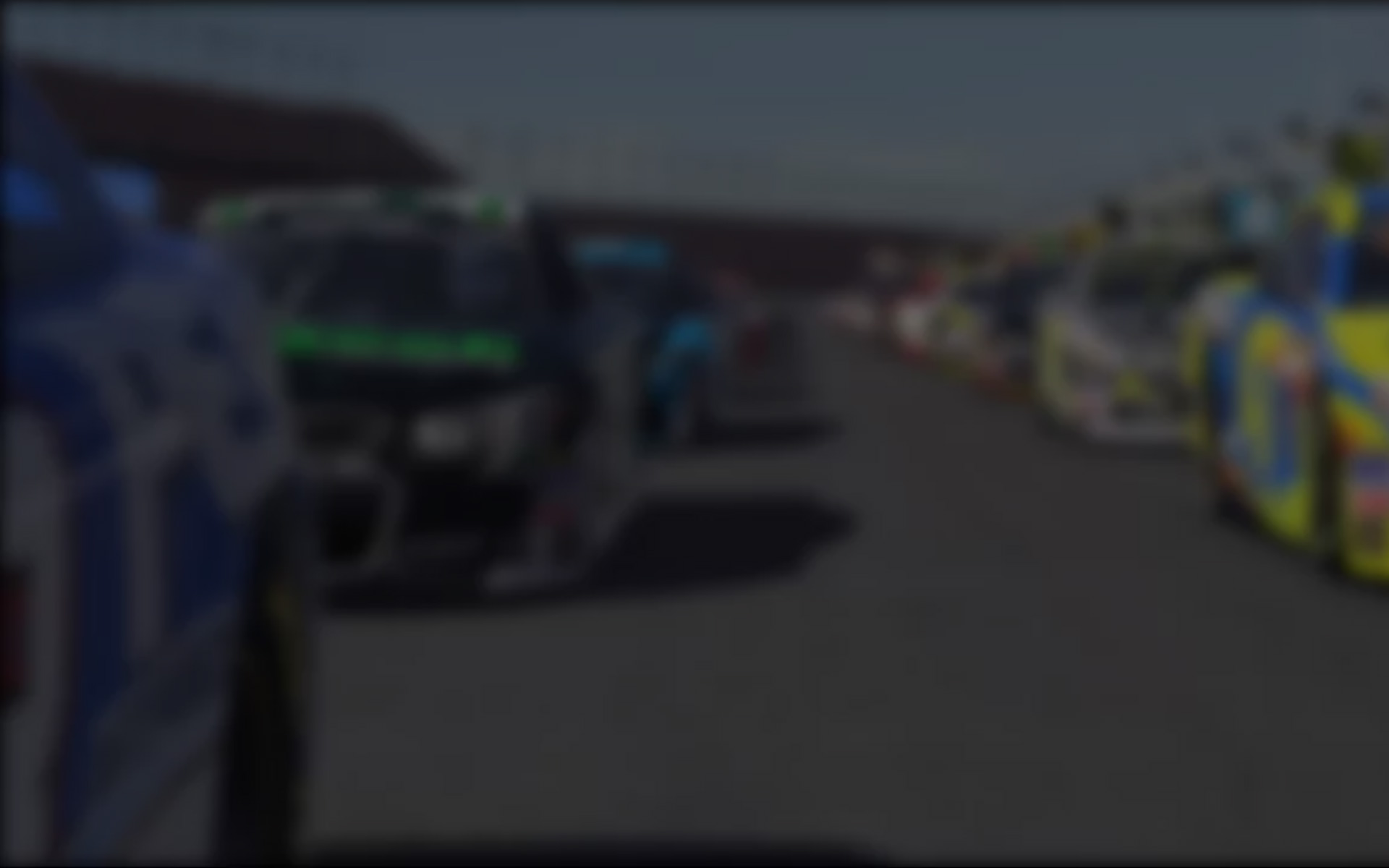 April 11th, 2017 by Dan Ensch
Tim Doyle took advantage of a small bobble by leader Joe Branch and a simultaneous check-up by Austin Espitee to streak by both in one corner of lap 123, then held on for the win of the Apex InfoTech Indy Elite series Phoenix 150 Sunday, April 2
nd
.
With the win, Doyle became the fifth winner in six events as the sim racing series reached the halfway point.
Although never headed again following that key moment, Doyle's Ludicrous Speed/Snake Pit/TBR/Arizona.Com sim racer was hounded by the Absolute Zero/Powerslide/Doom machine of Espitee, who came home a scant .14 seconds behind after starting the race last due to a penalty for avoidable contact from his win at Long Beach a week ago.
"My tires were really going away", said Doyle. "I was slipping and sliding at both ends. That was tough."
Doyle started the race out of the seventh gate and used patience to work his way to the top of what would turn out to be a messy affair featuring 11 cautions for 45 laps.
"My car was pretty clean the whole race. I was just taking positions here and there on the restarts…and on pit road. I haven't had a win in quite a while, so I'm excited."
Pole sitter Andrew Kinsella led 44 laps and was always in the top five until a speeding penalty sent him to the back. After struggling to regain fourth, a strange spin on a lap 93 restart ended his day
in tenth-place.
"I have no idea why I spun there," said Kinsella later.
Espitee's second-place effort vaulted him two positions into the lead of the Apex InfoTech Elite Indy series. Espitee benefited mightily when series leaders Tim Holgate and Brandon Trost tangled in turn four of lap 35. It was the second week in a row that the lead sim racers have taken each other for a spin but unlike last week's incident where Trost and eventual winner Espitee were able to continue on for a 1-2 finish, this week's trouble sidelined both Trost and Holgate, who would settle for 13th and 14th respectively.
"I made up a lot of spots on pit road," recalled Espitee. "When I noticed how many cars were left, I didn't even want to fight hard. I was (going to be) happy with wherever I finished; there were good points there."
Branch came home just a few ticks behind the leaders in third, lifting him a notch to fourth in the standings.
"I've never felt like I've ever been good here, so I'll take the points. Hopefully we'll put on a better show at Indy."
Jose Godoy came up with one of Pegoraro Racing's best days with a fourth-place effort, while Tony Showen cracked the top ten of the standings with a fifth-place finish. Michael Peters (6
th
), Dan
Lee Ensch (7
th
), Robert Gorts (8
th
) and Niles Anders (9
th
) filled out the top ten.
The Apex InfoTech Indy series takes a month-long break in preparation for their annual Indy 500 on May 7
th
, also presented by Apex InfoTech. The race will be full distance, and will be broadcast live on Racespot.TV.
---
You may also like...
---