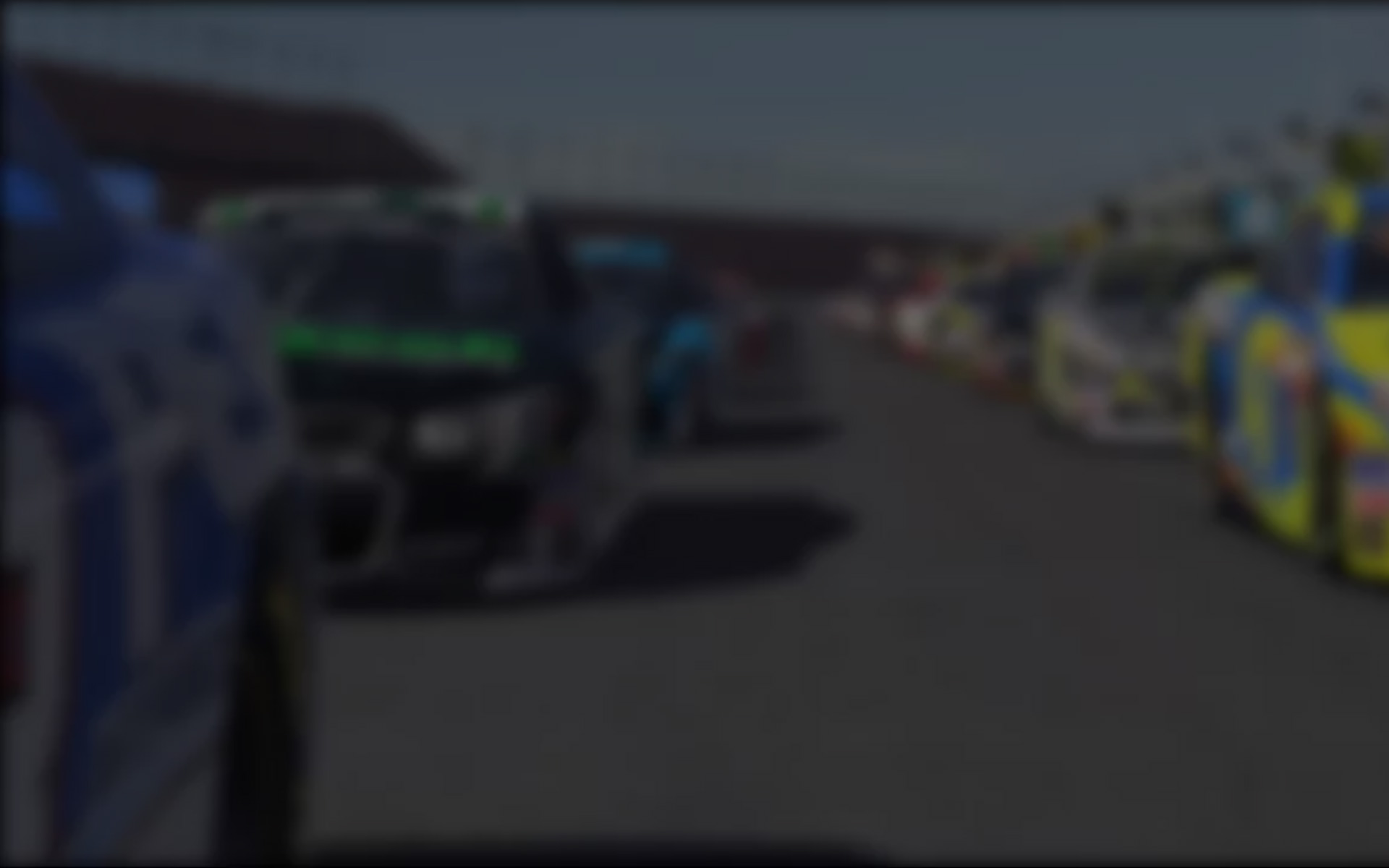 Chicagoland Speedway was the location of all the action last week in the Nascar iRacing.com Class B Series. Sim racers traveled to the D shaped oval, located in Joliet, Illinois, in hopes of scoring big points. Chris Seymour (Western Canada) came into Week Seven as the point's leader with many drivers breathing down his neck. For the week, 848 drivers ran one race while 248 drivers turned at least one qualifying lap.
Friday night's broadcasted SoF race had a field of 26 drivers and had an SoF of 4836, which would pay 309 points to win. Dylan Landry (New England) started on the pole and lead the field to the green but would quickly lose the lead to Brandon Buie (Atlantic). Buie would lead the first seven laps before being overtaken by Richard Dusett (New England), who started fifth. Dusett would dominate the rest of the race, leading 82 of the 100 laps, in route to a 2 tenth of a second victory over Dylan Duval (Eastern Canada), who managed to lead 11 laps throughout the race. Dusett scored 309 points while Duval scored 296 points. Kevin Burris (Carolina) would finish third and receive 284 points while Alex Scribner (Texas) would finish fourth and score 271 points. Matthew Wright2 (New York) would round out the Top Five and received 259 points for his finish. The race had three lead changes among three leaders. Dusett led 82 laps while Duval led 11 and Buie led seven. The race had 7 cautions for 25 laps.
Click here to watch broadcast.
After his victory at Chicagoland, Dusett took over the top position in the season standings. Dusett has 1489 points with only six weeks counted. Seymour, who previously led the points, dropped to the second position after a less than stellar week. Seymour was only able to net 129 points which brought his total to 1458 points. Wright moved up to the third position this week, being seventh after Richmond. Wright brought his season total to 1404 points. Scribner moved up to the fourth position in the points after a good showing in the SoF race. Scribner added 271 points to his total, bringing his total to 1402 points. Aleksi Elomaa (Finland) dropped from fourth to fifth in the standings. Elomaa finished eighth in the SoF race and scored 185 points, which brought his total to 1372 points.
Landry turned the fastest qualifying lap of the week with a 30.600 second lap. Buie was close behind in second with a 30.613 while Seymour was third with a 30.632 second lap. Duval finished the week fourth in qualifying after turning a 30.636 second lap. Neal Dobson (Mid-South) rounded out the Top Five on the qualifying charts. Dobson turned a 30.641 second lap around the 1.5 mile oval.
Week Eight will see the NiCBS travel to another D shaped 1.5 mile track, Kentucky Speedway. Drivers will look to score as many points as possible under the lights at Kentucky. Dusett is now the point's leader with only six weeks counted with every other driver in the Top Five having seven weeks counted. Will anyone be able to overcome the odds and knock Dusett of the top of the standings? Find out next week at InRacingNews!
---
You may also like...
---