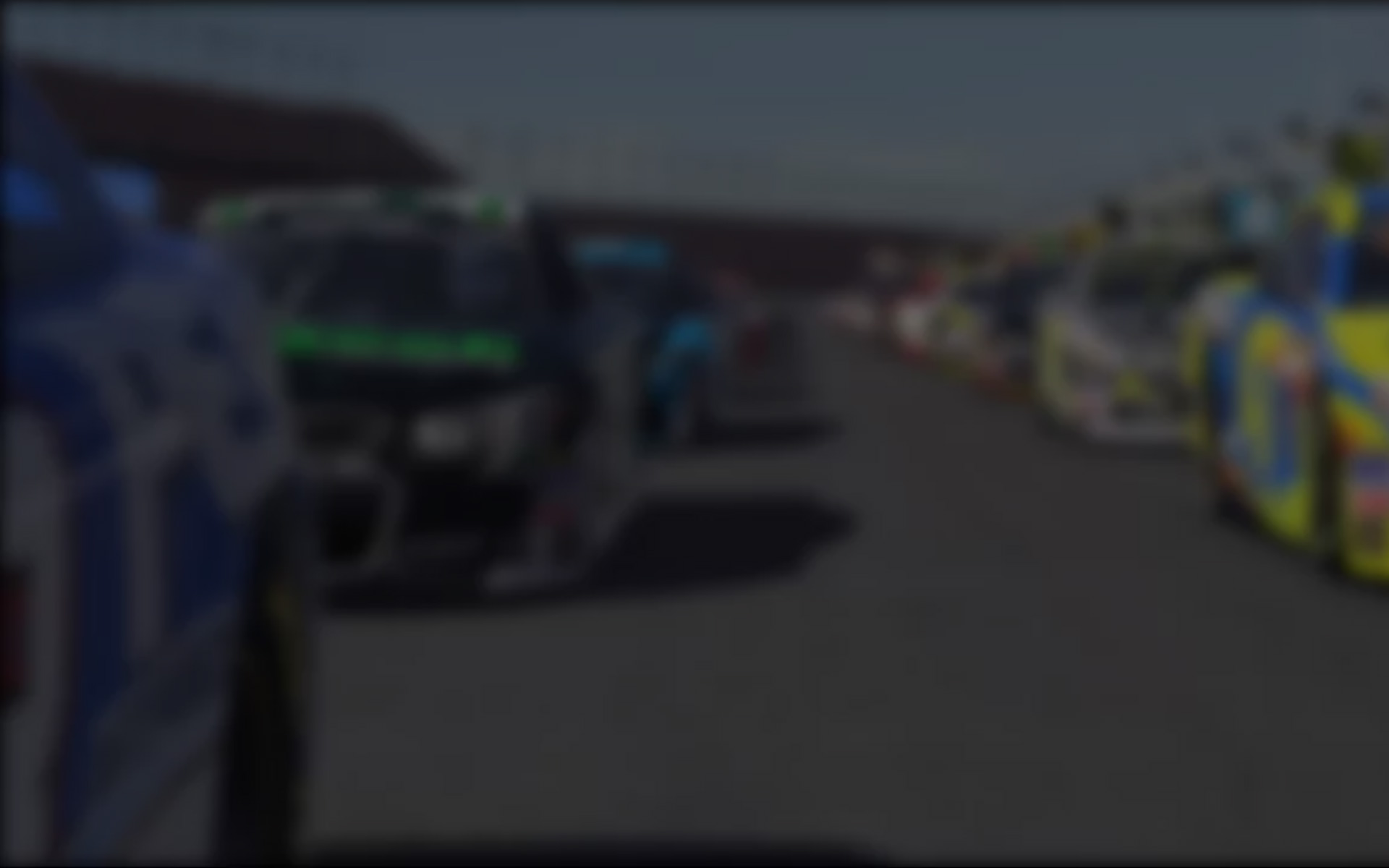 Week number eight of the season marks the last week before drop weeks come into effect. From this point on, the season standings are sure to change weekly as drivers drop their lowest weeks. For the eighth week of the season, the NiCBS series traveled to the "Blue Grass State" to race at the 1.5 mile Kentucky Speedway under the lights. For the week, 623 drivers attempted a race while 176 drivers attempted at least one qualifying lap.
Friday night's Strength of Field race had a field of 27 drivers and an SoF of 4722. Richard Dusett (New England) once again proved that he is the driver to beat with a victory over Simon Crochart (France), although Dusett didn't dominate the race. Jarl Teien (Scandinavia) dominated most of the race, leading 54 of the 100 laps after starting the race in the third position.  Dusett was able to take the lead at lap 70 and never looked back. Dusett scored 302 points for the victory after leading 36 laps. Crochart finished second after leading 10 laps and scored 290 points. Matthew Wright2 (New York) managed to finish in the third position after starting 23rd. Wright scored 278 points. David Cater (Carolina) and Aleksi Elomaa (Finland) rounded out the Top Five. Cater scored 267 points for fourth while Elomaa scored 255 points for fifth. There were six lead changes between three drivers and nine cautions for 35 laps.
Click here to watch broadcast.
Dusett still maintains the point's lead after his victory on Friday night.  Dusett's season total is now 1791 points. Wright moved up to the second position in points after a good week at Kentucky. Wright brought his season total to 1682 points.  Elomaa sits in the third position in the standings while Alex Scribner (Texas) sits in the fourth position. Elomaa, after a fifth place finish on Friday, added 255 points to his total bringing his season total to 1627 points. Scribner scored 192 points during Week Eight and brought his season total to 1594 points. Chris Seymour (Western Canada) rounded out  the Top Five in the season standings after Week Eight. Seymour had another less than stellar week after finishing 18th in the SoF race on Friday night. Seymour brought his season total to 1562 points.
Dusett turned the fastest qualifying lap of the week after turning a 30.817 second lap. Crochart finished the week in the second spot with a 30.834 second lap while Teien finished the week in third with a 30.841 second lap. Neal Dobson (Mid-South) was fourth in qualifying with a 30.857 while Johnny Housley (Mid-South) rounded out the Top Five with a 30.862 second lap.
Week Nine of the season will see the NiCBS series travel to "The Monster Mile", Dover International Speedway. Drop weeks will come into effect and will more than likely scramble up the point's standings. With one less week counted so far, Dusett will greatly increase his points lead with a decent week. Will any other driver be able to keep pace? Find out next week at InRacingNews!
---
You may also like...
---