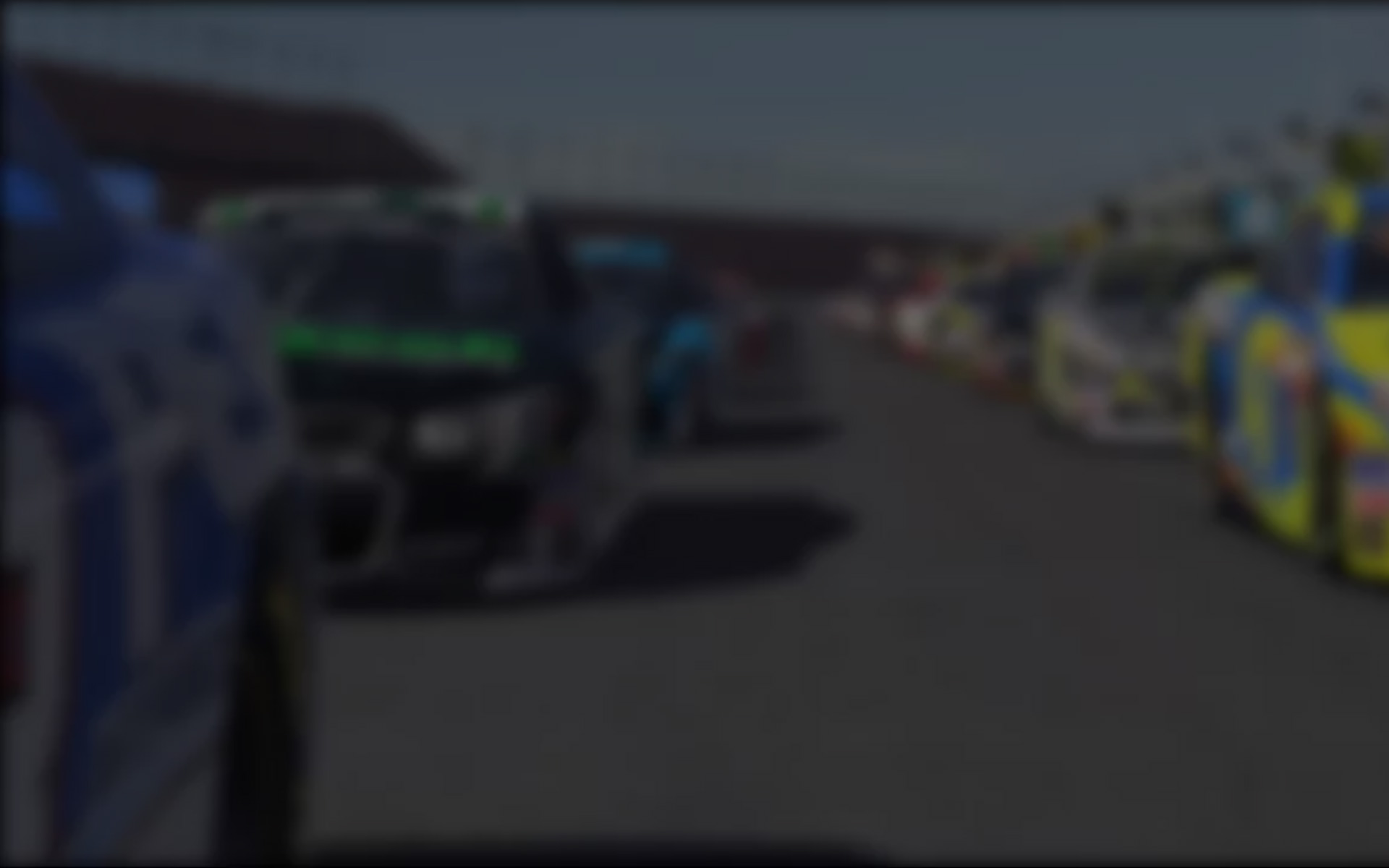 September 19th, 2016 by James Krahula
The Premier Racing League AdvoCare Cup Series came to Chicagoland Speedway for The Big Joe Show 200 and race two of the Round of 16. Scott Eckrich was strong again, taking his second straight victory after winning at Richmond last week. Scott Eckrich came home with a second second victory over second place Jake Wright, the largest margin of victory for an AdvoCare Cup Series oval sim race.
"We started in the back and we worked our way up slowly and methodically. Got lucky with an early caution that got us some track position," Eckrich calmly said in victory lane after his 8th win of the season. When asked if he was going to try for the sweep next week at New Hampshire, Eckrich just had one word, "always."
Jake Wright put himself in a good position to advance to the Round of 12 with a second place finish, along with third place finisher Dan Murray and fourth place Johnathon Caddell. Drew Carroll bounced back after a bad race at Richmond to round out the Top 5. Will Warstler won the Savage Spinners Pole and led the most laps, but would end up finishing 18th.
Other Chase sim racers found trouble on Tuesday, as James Krahula and his Unacceptable Racing teammate Tommy Rhyne were involved in the first caution of the day. Dylan Ackart missed the pit road and slid back onto the track collecting the Chase drivers as well as others. Krahula would finish 27th and Rhyne would finish 23rd. Rick Thompson is now the last driver on the outside looking in but only one point behind Kalvin Filarski as the series heads to New Hampshire for the last race of the Round of 16. Don Runkle Jr. still is in the picture only 4 points behind Filarski, while Matt LaCross and Ryan Howard are in a need to win situation.
The last Round of 16 race will be next week at the New Hampshire Motor Speedway for the Coastal Safety Auditors 150 on September 20th. Viewers can watch the race live on the Global SimRacing Channel at 9pm ET. For more information on the Premier Racing League please visit www.PremierRacingLeague.com or at www.facebook.com/PremierRacingLeague.
---
You may also like...
---