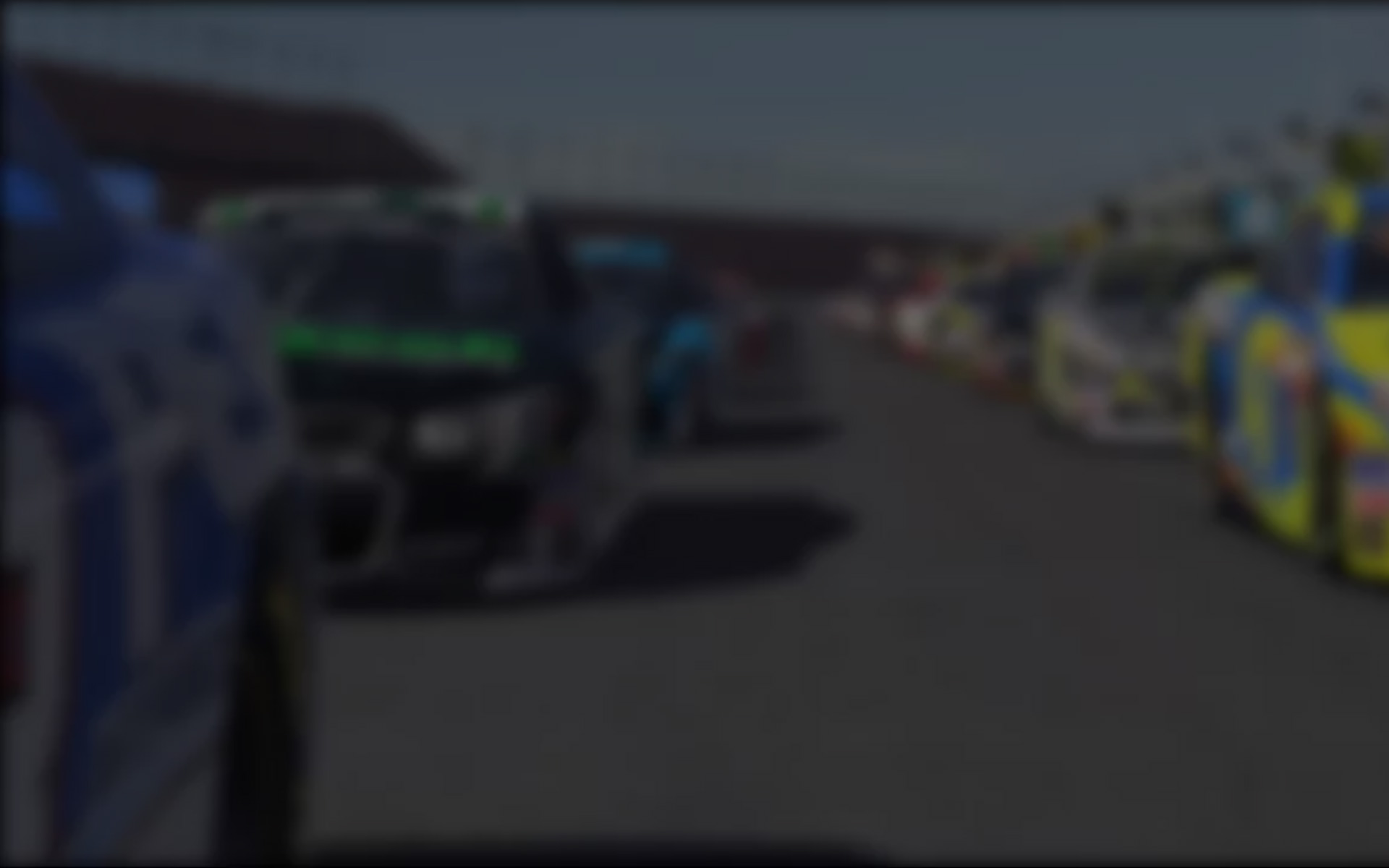 With Week 11 now in the books, and only one week remaining in the NASCAR iRacing.com Class A Season, the race to make the 2011 NASCAR iRacing.com Pro Series (NiPS) is coming to a close. For some sim racers desperately clinging to a final transfer spot, the end cannot come soon enough. While others trying to battle their way in need to come up huge, and only have one week of online racing to do it
The famed "Brickyard" was the site for Week 11, and what a week of racing it provided. NASCAR iRacing.com Series World Championship (NiSWC) driver and past winner Brad Wright led the charge. Earning 224 points and one win in his two starts, Wright led the way, with Josh Berry and Eddie A. Smith rounding out the top three. Kenneth O'Keefe once again came up huge and has now clawed his way solidly inside the top twelve in points. Jukka Savolainen and Matt Whitten enjoyed equally big weeks as they try to race their way into the NiPS.
Gabrial Solis must have an extremely comfortable seat in his Chevrolet Impala SS, as he once again started the most races on the week. Solis managed four top fives in his eight starts, however, he was unable to find Victory Lane at the famed superspeedway. Eddie A. Smith raced six times, which makes his 205 points all the more impressive. While Rick Savage was not far behind with five starts, as he tries to fight his way up the ladder.
The Scandinavian is still the man out front of the Class A competitors. That would be Roland Ehnström, who has eleven wins in twenty five starts this season, and has only finished outside the top five six times. Even with those great numbers he has been unable to shake Patrick Baldwin who is a mere three points behind going into the final week of the season.
Eddie A. Smith and Dion Vergers are third and fourth among Class A drivers. Both of them are former pro drivers, with Vergers actually being a former NiSWC competitor and a current iRacing.com NVIDIA Grand Prix Series  driver. Carson McClelland  has settled into eighth place overall, fifth of the Class A drivers, and has the always impressive Landon Harrison right behind him. The lone Finish driver in the top twelve is Jukka Savolainen, who sits seventh, while Canada's Kevin Bouhalassa is also sitting in great shape.
Jeremy Thornton is in a solid position to race his way to the next level, but behind him is where it starts to get interesting. O'Keefe has gone from the outside looking into, to sitting over one hundred points to the good. With no lead safe, O'Keefe will be looking for more at Richmond. Behind O'Keefe it's Harrison Widelitz and Josh Jones. The guys on the outside looking-in currently are Whitten, Chase Paduano, Doy Woods, Timmy Hill and Rick Savage. All these drivers are mathematically eligible to still make it in, but will need a huge week in Richmond to have any chance at the Pro Series.
What better place to settle a hard-fought season than the short track of Richmond International Speedway. Richmond's relatively flat turns  challenge drivers to not only push the car to the limit, but also conserve tires. Everything will be decided, and a champion will be crowned, next week in Virginia.
---
You may also like...
---