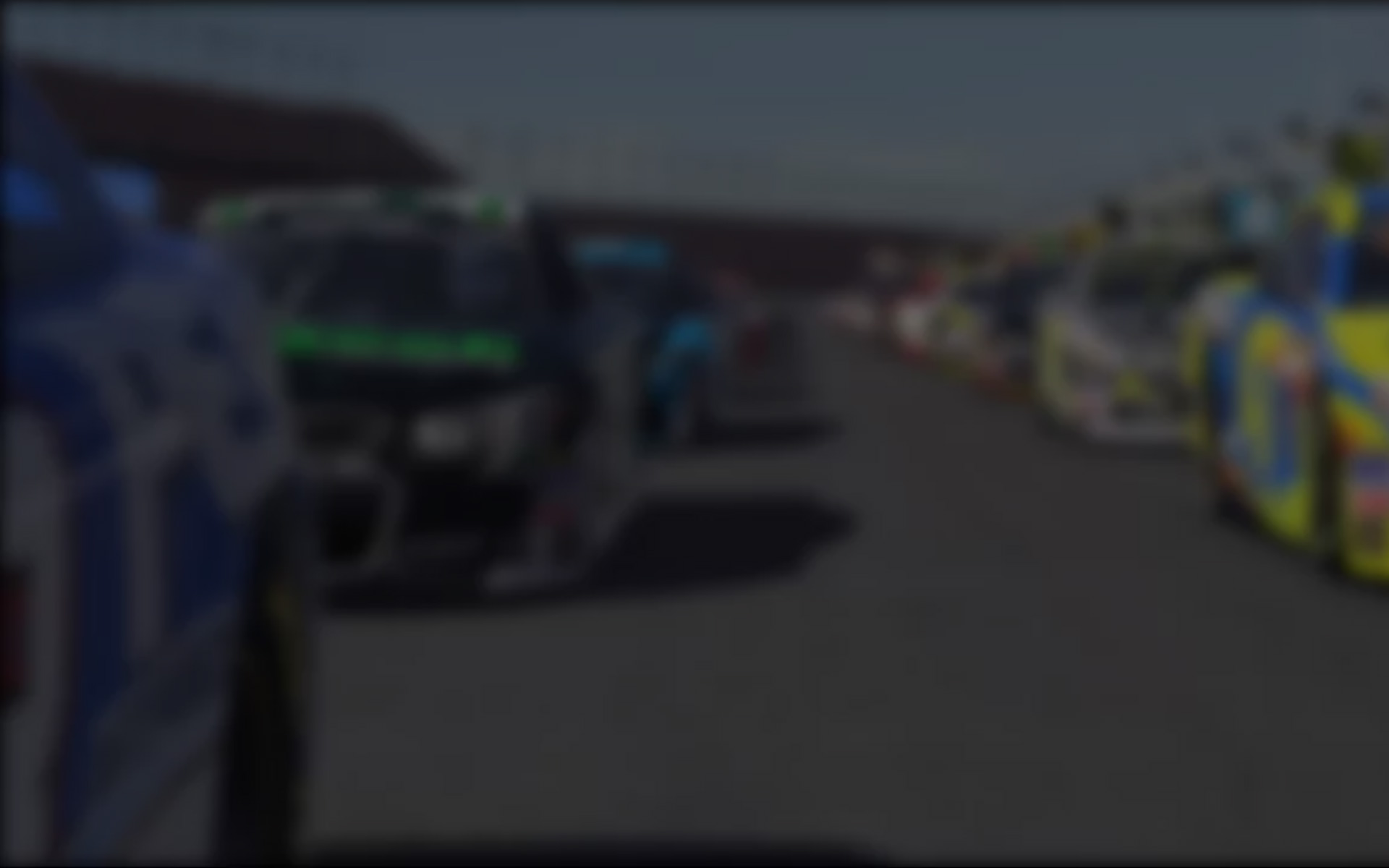 March 28th, 2017 by Dan Ensch
Five weeks into the Apex InfoTech Indy Elite Series and only 11 points separate the top three positions as Austin Espitee survived an epic battle with Brandon Trost to win his second race of the season at Long Beach.
Espitee, who finished dead last at Long Beach after an early accident one year ago,  brought his Absolute Zero/Powerslide/Doom machine all the way from the pole to the trophy in Sunday night's 40-lap sim racing event. But the journey was by no means a smooth one, as he had to overcome some sizeable moments and a heated battle with Velocidaddy Racing's Brandon Trost to secure the win.
Espitee led the first 22 laps with Trost and team mates Andrew Kinsella and Christian Steele in tow. But after pitting one lap earlier Trost streaked by Espitee as he exited pit lane, taking the lead on the 23rd circuit.
Trost's Mario Kart mirrors were filled by Espitee until he spun his tires slightly coming out of the last hairpin, giving Espitee a chance to pass going into turn one of lap 30. Espitee went long on the brakes and dove to the inside, but contact was made and the two leaders found themselves spinning. Trost kept it straight enough to stay just ahead of Christian Steele and open up  a 10-second lead on Espitee, who had ended up backwards during the incident. However, Trost's rear axle had slapped the tires, causing significant damage.
"There really shouldn't have been such a battle there at the end," said Espitee later. "I was coming to the pits…and I spun it and that's what gave him the lead. I made a really late side-by-side dive on (Trost) and locked up and we both went flying into the tire wall. It was an uphill battle from there."
Brandon would suffer even further when Tim Doyle spun right in front of him before the end of the same lap. Steele, who was hot on Trost's rear wing at the time, also misjudged the turn and had to report to his pit crew for a quick nose cone change. The whole exchange left Espitee in second and coming fast.
Battered by the multiple events of lap 30 Trost had little defense by the time Espitee caught up with just two laps to go. Espitee used the outside of Turn One and about a half inch of spare room to squeeze by Trost and go on for the win.
"There was a chance. Either I was going to come through, or I was going to get put into the wall," said Espitee. "Either way, it was fun."
Trost was still able to muster enough speed to hold off a hard charging Kinsella for second.
"I spun it about ten laps in, so I just went into management mode and tried to bring it home safe," recalled Kinsella. "It was slippy out there."
Trost's team mate Adam Dock brought his Norton/Kraco sim racer home in fourth, surviving a stiff challenge from Steele down the stretch.
"I just tried to keep it clean, and saved my push-to-passes for later. That helped me stay ahead of Christian in the end."
Points leader Tim Holgate took a bit of a hit after finishing ninth. Holgate got punted in a first lap gathering at the hairpin, took damage, then spun his ill-handling machine several times later on his own. Holgate still leads, but only by six points over Trost and 11 points ahead of Espitee. Dock moved ahead of Joe Branch into fourth after Branch had to settle for a seventh-place finish at Long Beach. Joe Flanagan's sixth-place effort made him the big mover of the day, up three spots to 17th in the standings. Andreas Eik (8th) and Doyle (10th) completed the top ten sim racers.
The Apex InfoTech Indy Elite series will enjoy their third race in as many weeks when they head for Phoenix International Raceway on Sunday, April 2nd. The event will mark the halfway point of the 12-event sim racing season.
---
You may also like...
---