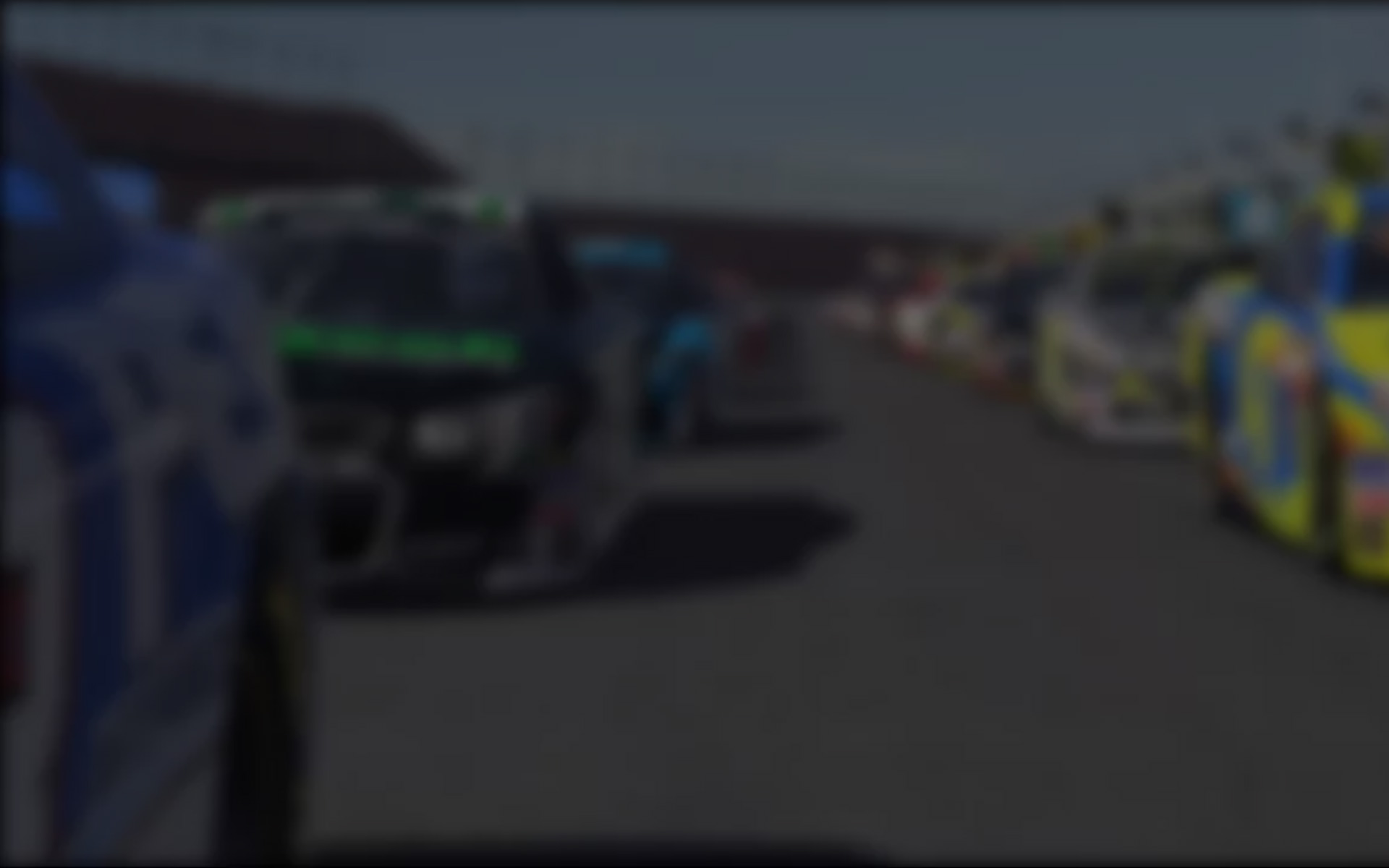 There's a new guy in town and he's now keen on going toe-toe with the championship leader.              
Zolder was a dominating race from start to finish for Team TTL driver, John Emerson. After starting on pole with a time of 1:25.525 and going on to lead every lap as well as set the fastest lap time (1:26.210), to say it was anything but a shutout would be a blatant lie.
However, there's more to this story.
The 'new guy'
Seemingly coming out of oblivion, the newest member of the SDC Motorsports juggernaut, Ethan Grigg-Gault, went from being mid-pack driver earlier this season to a top-ten challenger to presently being one of the strongest challengers for Emerson.
After starting in third this week at Zolder, Gault managed to finish second albeit three seconds behind Emerson.
However, earlier this week during the V8 Supercars Americas broadcast, Gault actually did the impossible and beat Emerson by an unfathomable margin or .080 seconds. This victory seems to line up with the famous words of Vin Diesel: "It doesn't matter if you win by an inch or a mile. Winning is winning."
Although the Americas race didn't have the Strength of Field (SoF) to match the main Monday night race, the message was loud and clear. Gault has arrived.
Catastrophe
Although the John Emerson/Beau Cubis battle has been the center of attention throughout the season, the spotlight seemed to switch off this week as Cubis made a costly race-ending mistake while going through the Kleine Chicane.
While challenging SDC driver, Michael Cracknell, for position, Cubis made his move on the inside while the pair raced through Lucien Bianchibocht. When they approached the chicane, Cubis had position to make the move on Cracknell but, instead, drove it into the corner too hot.
Getting sideways and driving over the curb, Cubis also collected Cracknell as the two went off track.
Upon re-entering, Cubis popped out ahead of Cracknell while the latter lost two positions from the incident. Although in-car audio from Cracknell is not available, one's imagination needn't work too hard to fathom what kinds of words were being said inside that virtual helmet.
If Cracknell was looking for any sort of gratification, however, it came one lap later. At the exact same locations as the previous lap, Cubis got on the power too early and speared off the track. Going nose-first into the wall, Cubis' race was effectively over.
Double or nothing
After not posting a qualifying time, former iRacing.com V8 Supercars champion, Mitchell McLeod found himself starting eighteenth. However, with skill, patience and determination, the 4 Motorsports driver drove on and was soon inside the top-ten.
Sandwiched between Greg Sharp of Evolution Racing Australia and Chris Coxhead as the crossed the finish line, McLeod gained a total of nine positions to finish his excellent drive in ninth.
The rundown
With Emerson taking victory and Gault coming in second, ERA's Ian Ford who took the last step of the podium with a distant third place finish. Rounding out the top-five were SDC drivers Michael Fulcher and Cracknell after the latter worked his way back up from the earlier incident. With three SDC drivers in the top-five, you can guarantee that those guys are on the move.
This Australian Strength of Field (SoF) race had a strength of 3408 and was split three times. The top-five finishers from the other splits were as follows:
| | |
| --- | --- |
| Split 2/SoF 1941 | Split 3/SoF 1118 |
| 1- Alan Meyer | 1- Jason Cossey |
| 2- Gavin Pendergrast | 2- Jordan Andrews |
| 3- Glenn R Boyd | 3- Rod Sheppard |
| 4- Martin Creemers | 4- Tony Lynch |
| 5- Jason Quire | 5- Steven Williams |
Coming Home
Currently in Week 10 of Season 1, the iRacing.com V8 Supercars Series returns to its native roots at Phillip Island Circuit. For 23-laps, the Ford and Holden drivers will battle on this quick but sometimes tricky circuit. But with two of the most challenging tracks ahead, Phillip Island may prove to be a vacation before they hit the twists and turns of Virginia International Raceway next week.
With only two-weeks remaining in Season 1, Emerson seems to have the season all but wrapped up. However, that will do little to stop drivers such as Cubis, Ford and Gault from going for the win.
Be sure to check out the Week 9 race highlights provided by SDC Motorsports here.
---
You may also like...
---