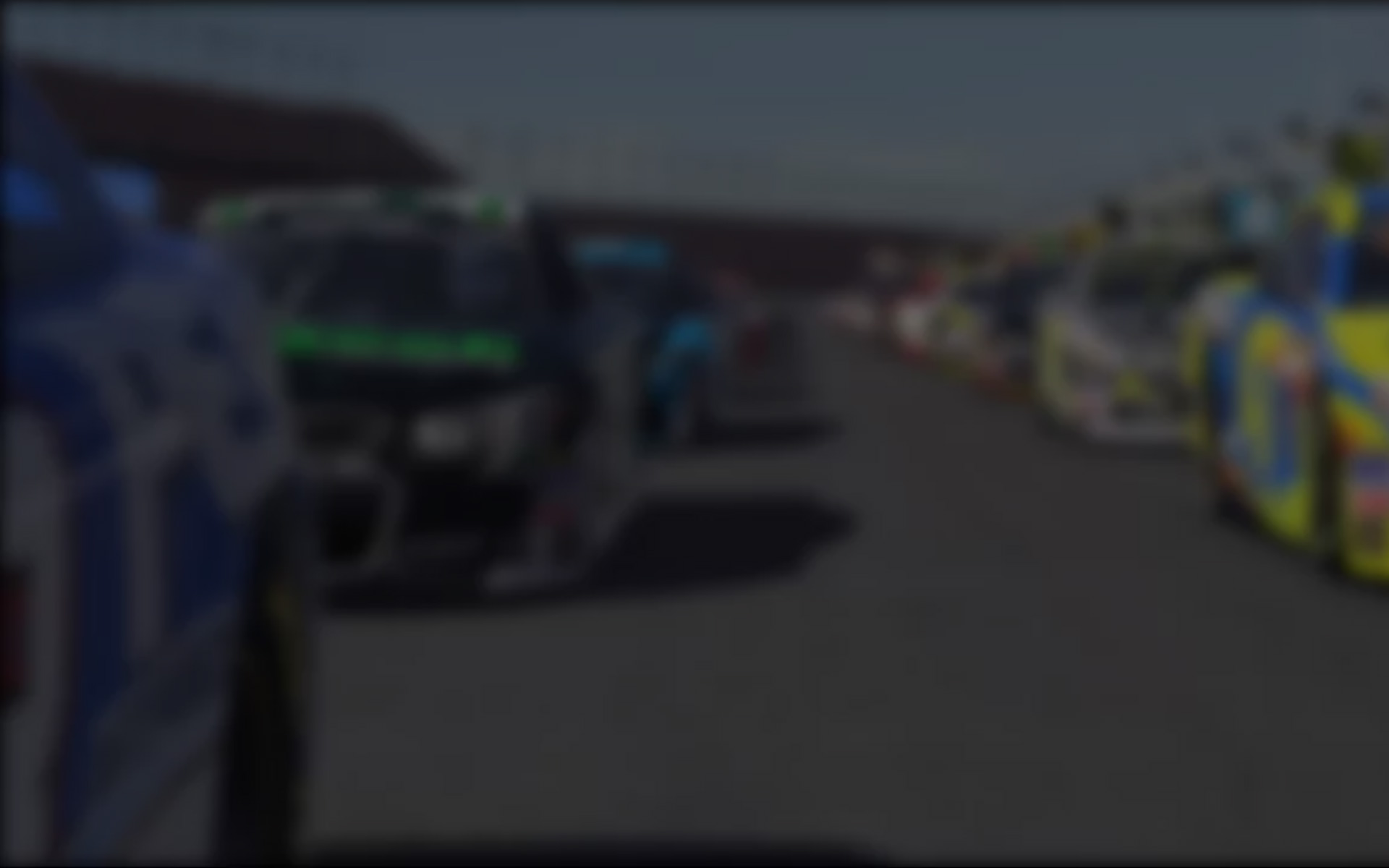 Wrapping-up what has been nothing short of a remarkable season which included 21 wins and 24 pole positions out of 25 starts, veteran iRacing.com V8 Supercars driver John Emerson of Team TTL claimed the Season 1 championship with 1890 points.
A dominating force from the start, there were only a handful of drivers who were able to keep pace with Emerson throughout the season. One such driver was Beau Cubis who completed the season in second with 1817 points. Oftentimes fighting alongside Cubis was his former teammate, Ian Ford, who claimed the final step of the championship podium with Marlon McMullen and Tony Autridge rounding out the top-five.
A win for Holden
With Season 1 bringing the first ever Holden vs. Ford battles to iRacing, Emerson's championship win also gives the first manufacturer victory to the Red Lion of Holden.
Road Atlanta
During the final race of the season, SDC Motorsports' driver James McKnight held-off a charge from Ian Ford to win the final Strength of Field (SoF) victory of the season. McKnight led every lap of the 25-lap online race after starting from pole and finished-out the season in ninth position.
With McKnight and Ford having their own battle for the top step of the podium, SDC driver Ethan Grigg-Gault, remained just a few seconds behind the action all the way to the end for a third place finish. Grigg thus completed a remarkable season of his own with a seventh place overall finish, the only Division 2 driver in the top-ten. Benjamin Smith and Michael Fulcher completed the top-five at Road Atlanta.
This Australian SoF race had a strength of 3574 and was split three times. The top-five finishers from the other splits were as follows:
| | |
| --- | --- |
| Split 2/SoF 1987 | Split 3/SoF 1229 |
| 1- Brad Bellotti | 1- Brad McKinnon |
| 2- Alan Meyer | 2- Nicholas Parker |
| 3- Paul Gorrell | 3- Daniel Ackland |
| 4- Nathan Britton | 4- Simon Tennent |
| 5- Glenn R Boyd | 5- Shaun Thomson |
Full highlights of Week 12 are provided by SDC Motorsports and can be found here.
Division championship results
| | | | |
| --- | --- | --- | --- |
| Division 2 | Division 3 | Division 4 | Division 5 |
| 1-Ethan Grigg-Gault | 1-David A Moore | 1-Luke Powell | 1-Peter Goodwin |
| 2-Corey Preston | 2-Max Wilsdon | 2-David Baxter | 2-Matt Morris |
| 3-Brock Salmon | 3-Max Wilsdon | 3-Phil Jones | 3-Dale Hillan |
| | | | |
| --- | --- | --- | --- |
| Division 6 | Division 7 | Division 8 | Division 9 |
| 1-Chad Dalton | 1-Paul Chetcuti | 1-Mark Pavlovich | 1-Dave Dudley |
| 2-Paul Rudd | 2-Lachlan Gissane | 2-Brett Leslie | 2-Adam Hyland |
| 3-Joseph Cervone | 3-Richard Byrne | 3-Brian Monger | 3-Damian Coad |
Season 2
With the first season of 2015 complete, drivers now get a week to rest and catch their breath during Week 13. During this time, however, the newly released Autodromo Nazionale Monza (or Monza for short) will surely be heavily used as teams and drivers alike look to adjust to the newest setup changes implemented in the Season 2 build. As such, Monza will be visited during Week 3 of Season 2 and will utilize the Grand Prix configuration.
To start things off, however, the iRacing.com V8 Supercars series will head to the Canadian Tire Motorsports Park for 38-laps around this high-speed circuit for Week 1.
In closing, a special congratulations are in order to the Season 1 champion, John Emerson, and to all the championship winners in their respective divisions. As always, iRacingNews looks forward to continually covering all of the action of the iRacing.com V8 Supercars series and we look forward to seeing you next season.
---
You may also like...
---