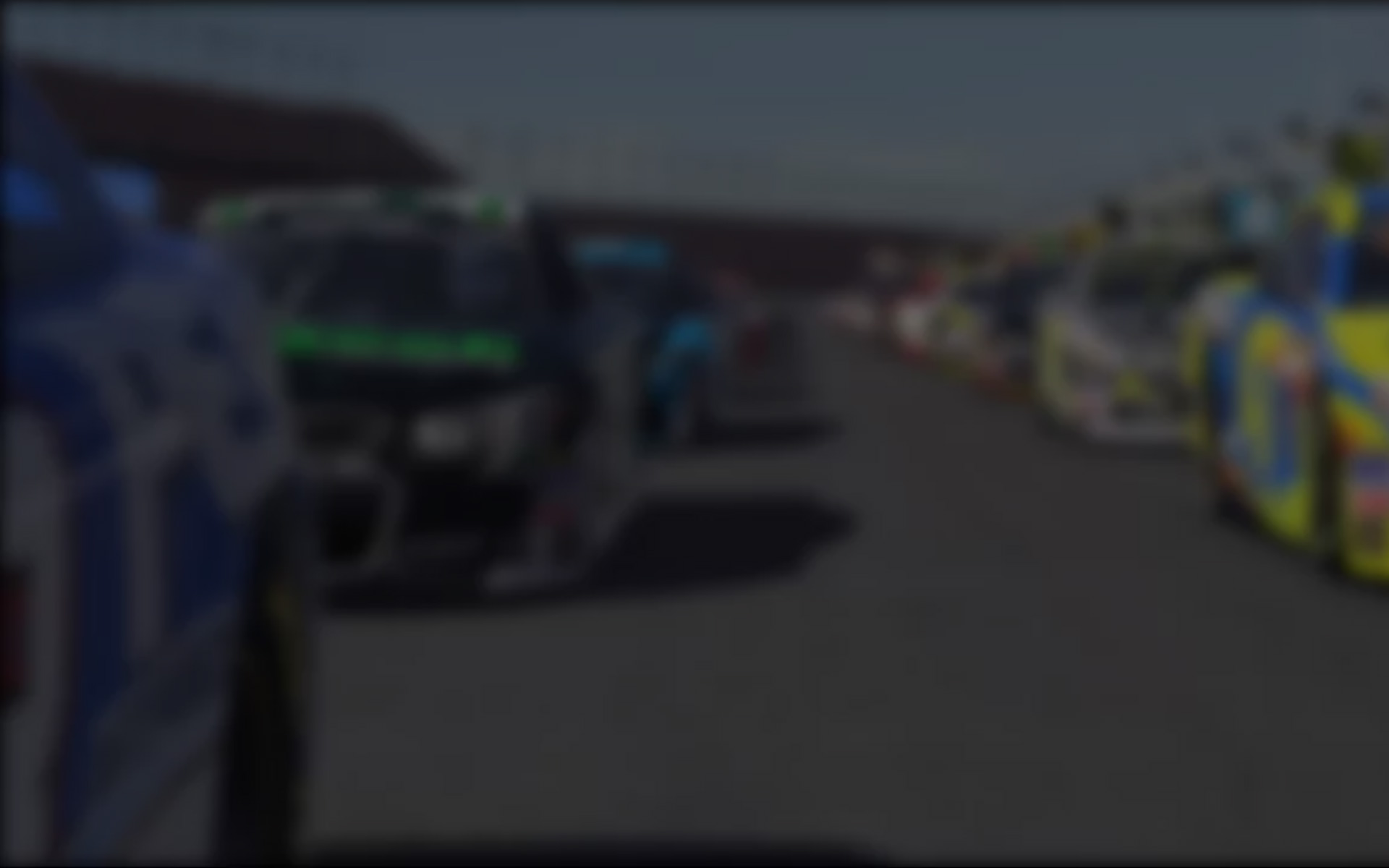 In the real world, it's the deciding race that allows the final members of this year's NASCAR Cup Series playoff class to secure their spots. In tonight's eNASCAR Coca-Cola iRacing Series action, what it'll be is anyone's guess.
Daytona International Speedway makes its unprecedented third and final appearance of the season on the eNCiS calendar, joining the season opener in February and the inaugural visit to the track's road course two weeks ago. It marks the end of a stretch of larger, wide open ovals on the schedule, as a visit to Michigan joined the back-to-back Daytona rounds on the calendar; some drivers went so far as to joke that there were three straight Daytona rounds on the schedule.
With that in mind, a clean race is the expectation tonight, with drivers used to running wide open in the pack and going two, three, and even four wide. The impressive clean driving from the February opener only backs that up, as the vaunted "big one" didn't happen until drivers hit the tri-oval coming to the checkered flag. In fact, most of this season's races on larger tracks have been fairly clean, with drivers avoiding contact and racing each other respectfully throughout the day.
Much like their boss in this year's Daytona 500, Denny Hamlin Racing drivers Keegan Leahy and Casey Kirwan have been able to find victory lane in flat out conditions. Leahy beat Nick Ottinger by a nose here in February, while Kirwan survived an exciting finish to the Michigan round to land DHR on a short list of teams to score wins with both of its drivers in 2020. Meanwhile, Virtual Racing School's Bobby Zalenski drove away from the field on the road course here two weeks ago, scoring the largest margin of victory in series history in the process. Winning by nearly 20 seconds is unheard of in Daytona-style pack racing, so don't expect a repeat of that—although Daytona is a source of the unexpected on a regular basis. Who's to say there won't be another last-lap wreck where only one car makes it through and tops that margin by default?
The one thing Leahy and Zalenski aren't too worried about, though, is their points situation. With the eNASCAR playoff cutoff looming as well, they're separated by just two points for first and second, and are each more than a race clear of eighth place Logan Clampitt. But Clampitt only has five points on New Hampshire winner Jimmy Mullis and North Wilkesboro All-Star Race winner Graham Bowlin, a tricky position to carry into the roulette wheel of superspeedway racing.
eNASCAR Coca-Cola iRacing Series racing from Daytona International Speedway kicks off tonight at 9PM ET on eNASCAR.com/live and iRacing.com/live. After Daytona, the season continues on September 8 with a visit to Darlington Raceway. For more information on iRacing and for special offers, visit www.iracing.com.
---
You may also like...
---