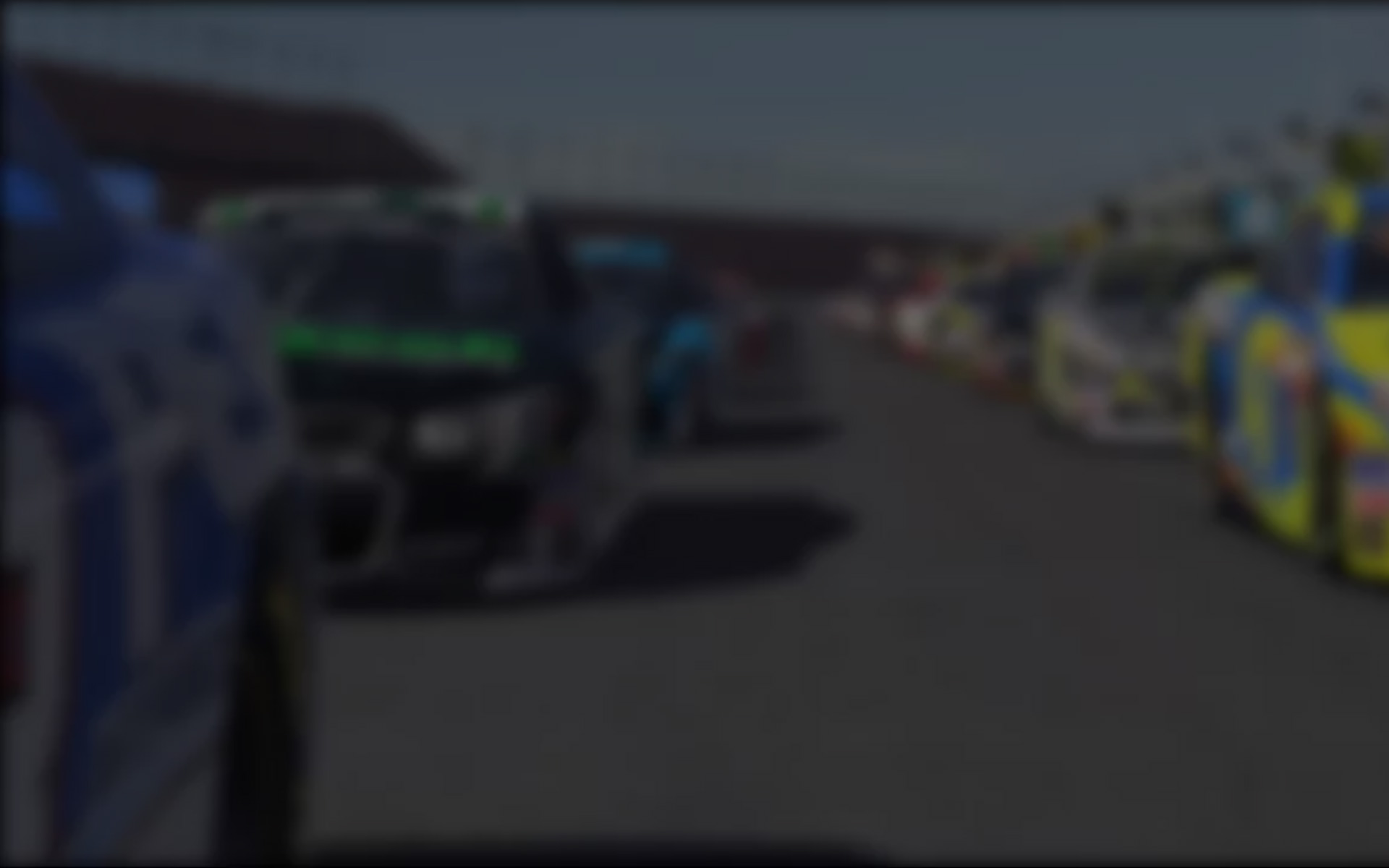 The eNASCAR Coca-Cola iRacing Series makes its return to Atlanta Motor Speedway on Tuesday night, running the track's popular new redesign for the first time in series history. As always, race coverage begins at 9 p.m. ET at eNASCAR.com/live and across iRacing social media channels, while Countdown to Green will kick off at 8:30 p.m. ET to preview the action.
Last Race: JR Motorsports driver Michael Conti may have announced before the season that this will be his last year as an eNASCAR pro, but that doesn't mean he plans on making it easy on the field. It took just two races for the 2014 series champion to take a win on his retirement tour, leading the final 20 laps of the DBOX 100 at the Milwaukee Mile, the first non-NASCAR Cup Series track to ever host a points-paying round on the eNASCAR calendar.
Conti made the winning pass on Jim Beaver eSports driver Malik Ray with 20 laps to go. Ray had taken the lead from polesitter Nick Ottinger of William Byron eSports, bumping Ottinger out of the way and pulling ahead by a nose just before the fifth caution flew. In the end, both drivers still had something to show for the night; Ottinger led a race-high 61 laps and eventually finished second, while Ray's fourth place finish behind fgrACCEL's Garrett Manes was still enough to give him the points lead.
Last Year: eNASCAR's 2022 visit to Atlanta was its last on the track's old layout, which featured wider and shallower turns. Stewart-Haas Racing driver Steven Wilson scored his first of a series-high four wins on the year by staying out under late cautions and making a last-lap pass on Charlotte Phoenix's Graham Bowlin in a hard-fought overtime battle for the win.
Track Facts: Atlanta Motor Speedway has been a staple of the NASCAR Cup Series calendar ever since it opened in 1960. Originally a 1.5 mile true oval, the track got a redesign in 1997 to make it a tri-oval that more closely resembled its Speedway Motorsports sister tracks at Charlotte and Texas. The track was reconfigured once again for the 2022 season with the help of iRacing, producing a more superspeedway-like layout with narrower corners that have 24 degrees of banking.
Next Up: Following Atlanta, the eNASCAR Coca-Cola iRacing Series will visit Richmond Raceway on Tuesday, March 28 at 9 p.m. ET. One of the shortest tracks on the 2023 calendar, last year's Richmond win went to Conti, who led a race-high 53 of 130 laps to take the checkered flag over Bowlin and Ottinger; it was his second win in four races to start the season.
For more information on the eNASCAR Coca-Cola iRacing Series, visit www.enascar.com or www.iracing.com/enascar. For more information on iRacing and for special offers, visit www.iracing.com.
Image via Justin Melillo
---
You may also like...
---