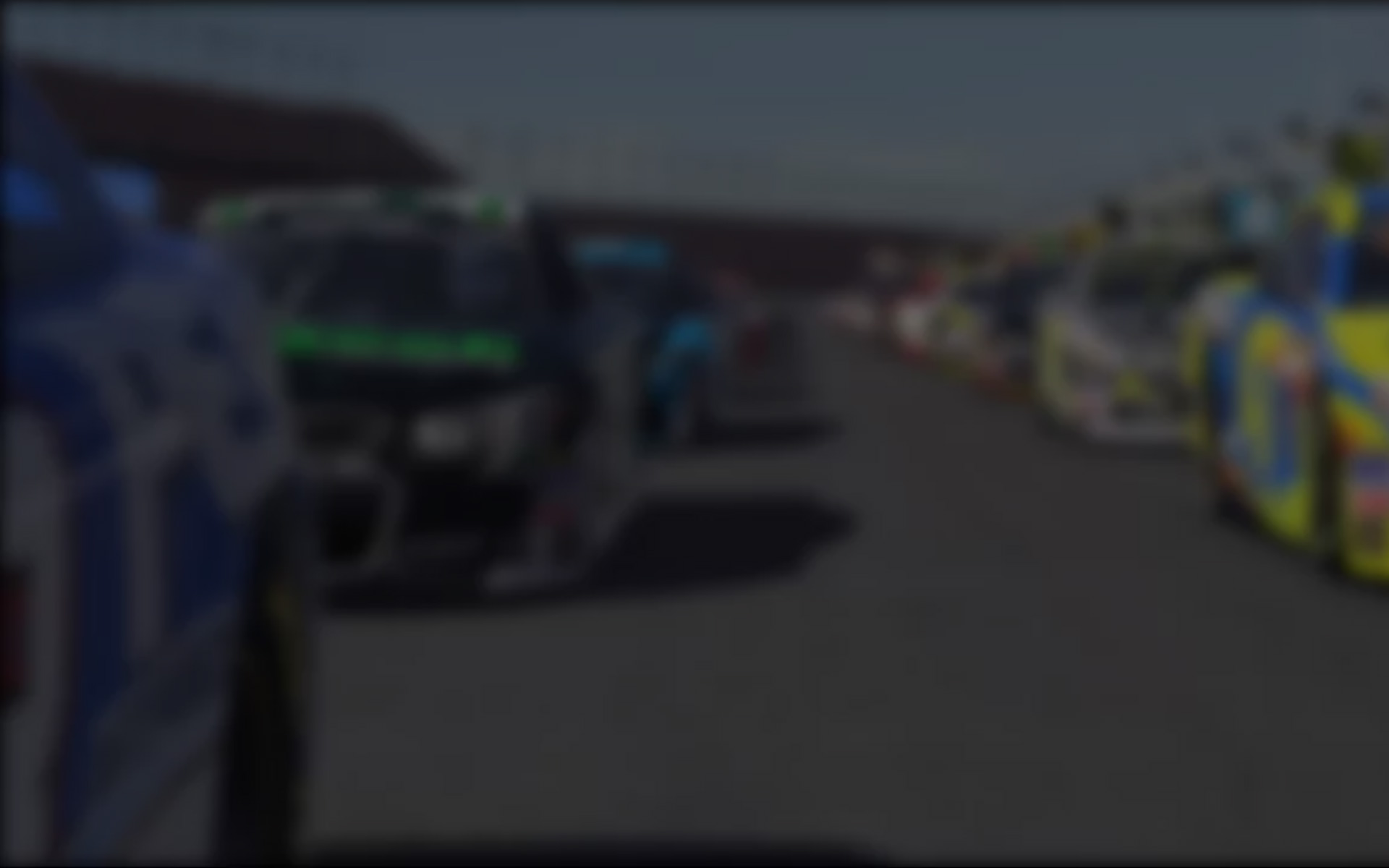 It's crunch time for the 10 eNASCAR Coca-Cola iRacing Series playoff drivers, as Tuesday night's round at Homestead-Miami Speedway represents the final opportunity to earn a Championship 4 slot and the right to race at the NASCAR Hall of Fame in Charlotte later this month for the series' $100,000. As always, race coverage begins at 9PM ET at eNASCAR.com/live and across iRacing social media channels, while Countdown to Green will kick off at 8:30PM ET to preview the action.
Last Race: After having to earn his way into the playoffs by points, Joe Gibbs Racing's Bobby Zalenski took advantage of contact coming to the line between eRacr's Collin Bowden and XSET's Casey Kirwan to steal the win in the Logitech G 200 at Talladega. Zalenski led just the most important lap—the last one—after having to come through incidents in a caution-heavy second half of the race.
Kirwan and Charlotte Phoenix's Graham Bowlin took second and third in points out of Talladega thanks to top-five race finishes, while JR Motorsports' Michael Conti holds a three-point advantage on Wood Brothers Racing driver Garrett Lowe for the final Championship 4 spot. Any of the winless playoff drivers will jump to the front of the line alongside Zalenski with a Homestead win, while the best two out of three scores from playoff races will determine the remaining drivers who get to head to Charlotte.
Last Year: One of eNASCAR's most popular tracks, Homestead served as the second round of the 2021 season after playing host to two rounds the year before. 23XI's Keegan Leahy dominated the race from the pole, leading 105 out of 134 laps to earn the victory and secure his playoff spot in what would eventually be a championship-winning season.
Track Facts: Homestead-Miami Speedway debuted in 1995 as a 1.5-mile quad-oval, but was quickly reconfigured into a more standard oval just a few short years later. It came into its current form in 2003, when its corner banking was tripled. NASCAR has had a presence at the track from the very beginning, as the track has been a continuous part of the NASCAR Xfinity Series schedule since the mid-1990s. Homestead played host to its first NASCAR Cup Series race in 1999, and it hosted NASCAR's Championship Weekend for all three national series for nearly two decades.
Next Race: Following Homestead, the eNASCAR Coca-Cola iRacing Series season concludes on October 25 with a visit to the virtual Phoenix Raceway. The Championship 4 drivers will travel to Charlotte to compete live at the NASCAR Hall of Fame, while the rest of the field will continue to compete from home as normal. The eNASCAR broadcast crew of Evan Posocco, Steve Letarte, and Alan Cavanna will call the race on-site, while Dale Earnhardt Jr. will be on hand to present the championship trophy. Limited tickets will be available; email tickets@iracing.com for more information.
For more information on the eNASCAR Coca-Cola iRacing Series, visit www.enascar.com or www.iracing.com/enascar. For more information on iRacing and for special offers, visit www.iracing.com.
Image via Justin Melillo
---
You may also like...
---