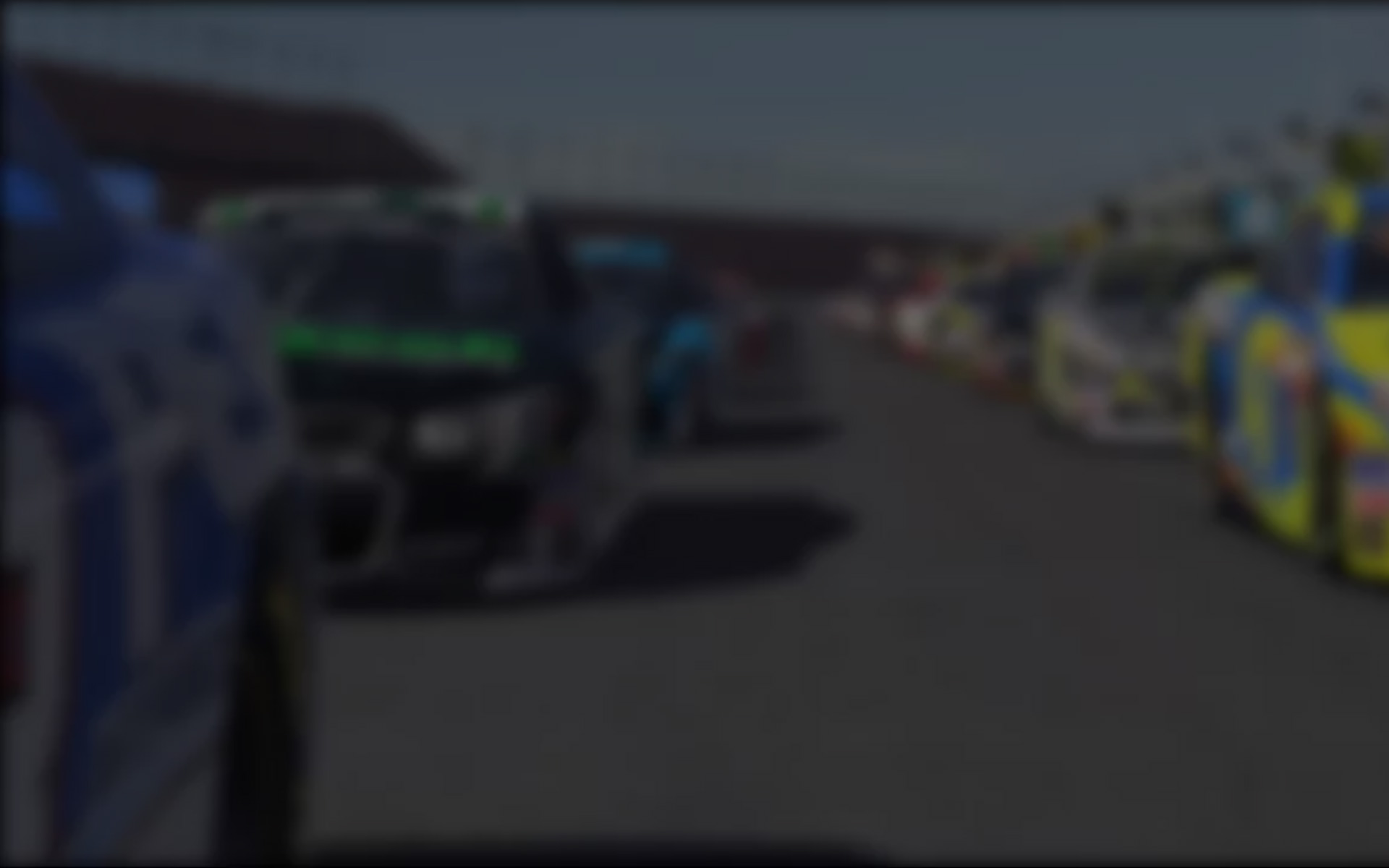 The eNASCAR Coca-Cola iRacing Series takes on its fourth round of the 2023 campaign on Tuesday night with a visit to Richmond Raceway. As always, race coverage begins at 9 p.m. ET at eNASCAR.com/live and across iRacing social media channels, while Countdown to Green will kick off at 8:30 p.m. ET to preview the action.
Last Race: Atlanta Motor Speedway's new layout may have made its eNASCAR debut last time the series hit the track, but that didn't change the result from last year's race. It was still Steven Wilson who took the checkered flag for Stewart-Haas Racing when all was said and done, leading 27 laps—second to only his teammate Dylan Duval, who led 35—and making it through a high-attrition overtime to edge out eRacr's Kollin Keister for the win by just .015 seconds.
The first 75 laps of the race ran under the green flag, but multiple late-race cautions set up short bursts to the finish. XSET teammates Casey Kirwan and Ryan Luza, the latter of whom had won the pole, and the Jim Beaver eSports duo of Malik Ray and Garrett Lowe were among the drivers who spent time out front in the race but found themselves outside of the top 20 at race's end due to the late wrecks.
Last Year: JR Motorsports' Michael Conti continued his early-season surge in last year's Richmond visit, winning his second race in four starts and giving himself extra insurance to get into the 2022 playoffs. He led 53 of 130 laps, more than anyone else, and survived more than 10 yellow flags over the course of the night to hold off Graham Bowlin and Nick Ottinger.
Track Facts: Opened in 1946 as the Atlantic Rural Exposition Fairgrounds, Richmond Raceway hosted its first NASCAR Cup Series race in 1953 when Lee Petty won on the track's former half-mile dirt layout. It was paved in 1968, extended to its current ¾-mile layout in 1988, and given its current name in 2017 as part of the Richmond Raceway Reimagined project that saw sweeping renovations to the facility. Richmond has also been one of the most innovative tracks in the world of sim racing, founding the CHAOS CREW to compete for eNASCAR glory in 2018 and serving as an official eNASCAR team before evolving into Rise eSports last year.
Next Up: Following Richmond, the eNASCAR Coca-Cola iRacing Series will leave the United States for the first time in series history, visiting Italy's Autodromo Nazionale Monza on Tuesday, April 11 at 9 p.m. ET. Monza joins the Milwaukee Mile as one of two non-NASCAR Cup Series venues on this year's schedule. The longtime home of the Italian Grand Prix is one of the fastest road courses in Europe, and has even had a high-banked oval in use for part of its history.
For more information on the eNASCAR Coca-Cola iRacing Series, visit www.enascar.com or www.iracing.com/enascar. For more information on iRacing and for special offers, visit www.iracing.com.
Image via Justin Melillo
---
You may also like...
---