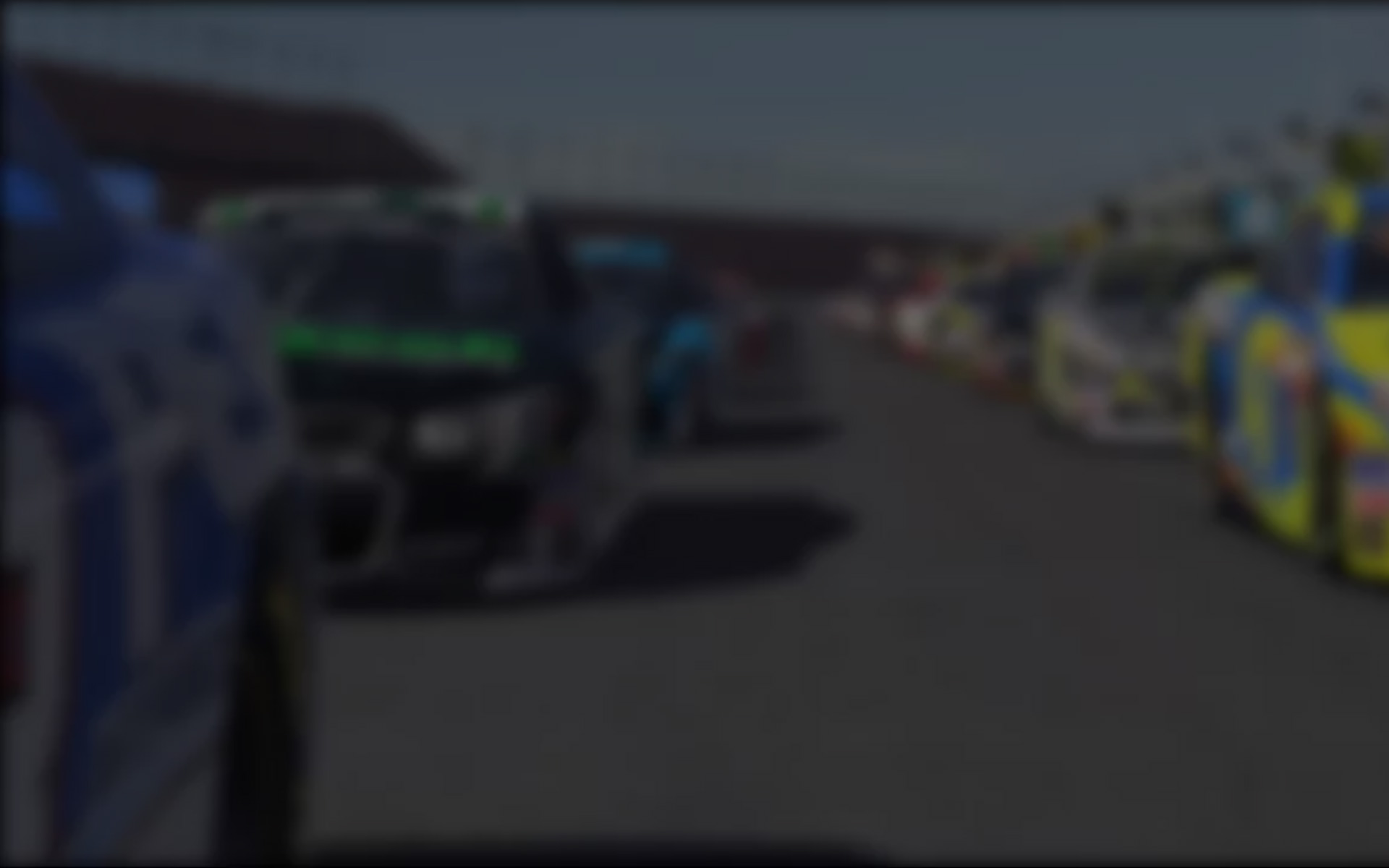 40 drivers entered the 2019 eNASCAR PEAK Antifreeze iRacing Series season with a chance at winning the championship, but only four remain in the hunt going into next week's season finale at Homestead-Miami Speedway. It took 14 races to determine the eight drivers who made this year's playoff grid, but just three more to cut that group in half for a shot at the largest share of a $100,000 purse.
The four drivers who will face off for the title at Homestead are each worthy championship candidates, and each has found his way to the finale through a different path. No matter who comes out on top, whichever one triumphs will be a first time series champion. Be sure to tune in or set your DVRs for the NBC Sports Network on Thursday, October 10 at 5PM ET to watch them all face off—but until then, here's a look at the group of drivers and how they got here:
#62 Keegan Leahy // G2 Esports Chevrolet Camaro
2018 Homestead Finish: 19th
Could this year's championship be heading north? Leahy, the lone Canadian in the final four, has been on another planet as of late, wringing terrific speed and better fuel mileage out of his G2 Esports car than anyone else in the series. He cracked the winner's circle for the first time on the Charlotte Motor Speedway oval, and won two weeks later for the second time at Chicagoland.
While eight different drivers have won the last eight races, Leahy has been in the hunt at most of them. He was fifth at Darlington, third at Indianapolis, and fifth again on the Charlotte Roval, proof that he can conquer just about any track on the schedule.
#6 Zack Novak // Roush Fenway Racing Ford Mustang
2018 Homestead Finish: 9th
Much like the real-world #6 car and Ryan Newman, Novak entered the playoffs with something to prove in 2019, and prove it he has. A three-time winner so far this season, the former eNASCAR IGNITE Series champion led off the schedule with a thrilling victory at Daytona International Speedway after holding off Jimmy Mullis in a battle for the ages.
Novak hasn't been able to add to his win total in the playoffs, but neither has Leahy, and despite a couple of mid-pack finishes in the last two rounds, Novak's runner-up finish at Darlington was the best result between the two. The race win, and title, may come down to a face-off between them.
#30 Blake Reynolds // Team Dillon Esports Chevrolet Camaro
2018 Homestead Finish: 6th
Reynolds has been one of the most surprising drivers on the playoff grid, as he wasn't selected in the inaugural Driver Draft. But those teams' loss was Team Dillon Esports' gain, as Reynolds' ultra-consistent finishes actually earned him the regular season points title.
After coming within a straightaway of punching his ticket to Miami when he ran out of gas at Indianapolis, Reynolds and Renegades' Garrett Lowe engaged in a dogfight for the final playoff spot in Charlotte. Neither driver was perfect in the battle, but in the end, Reynolds was just good enough to hang on to the position, foreshadowing what we saw in the real world at Charlotte just days later.
#18 Bobby Zalenski // Joe Gibbs Racing Toyota Camry
2018 Homestead Finish: 13th
Known as the series' road course specialist, Zalenski was the only driver on this list to earn his way into Homestead with a playoff victory, which he scored at the Charlotte Motor Speedway Roval. Zalenski swept both road courses on the 2019 schedule, winning this summer at Sonoma Raceway as well.
Zalenski converted a perfect start at Charlotte into a dominant performance, which was exactly what he needed—coming into the race, he occupied the final spot in the playoff standings. He had gambled on fuel strategy at Indianapolis, but came up short. That sort of swinging for the fences may be necessary in Miami, especially with $40,000 on the line for the champion.
---
You may also like...
---