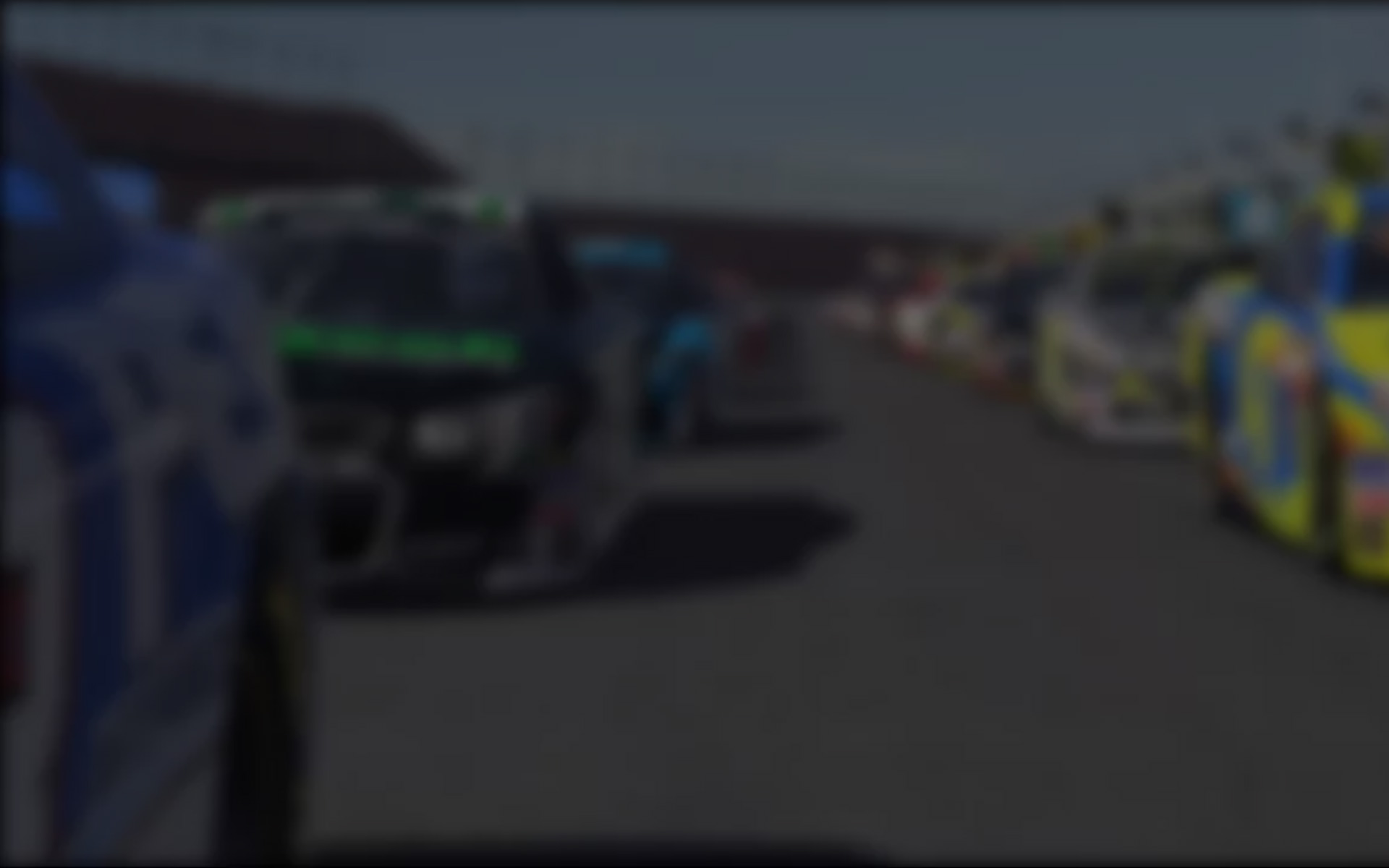 The eNASCAR PEAK Antifreeze iRacing Series kicks off the second half of its 2019 season tonight at Chicagoland Speedway, as 40 of the world's top iRacers take on the Illinois-based track in their return to action. Only five races remain before the cutoff for the playoffs, when the top eight racers in the series will face off for a shot at the $40,000 top prize.
Following Bobby Zalenski's annual takedown of the field at Sonoma Raceway, Chicagoland represents a return to ovals for a majority of the rest of the season. Zalenski's victory, his third in a row at Sonoma but first with the carousel portion of the track included in the layout, also represented Joe Gibbs Racing's first win since joining the series for the 2019 season. It also put Zalenski in playoff position, as the driver of the #18 Interstate Batteries Toyota now sits seventh in points. Fellow playoff contenders Michael Conti, Nick Ottinger, Keegan Leahy, and Logan Clampitt completed the top five; of the group, only Clampitt is currently on the outside looking in, and only by 15 points.
Leahy's fourth place run helped close the gap to Flipsid3 Tactics' Ryan Luza, who was one of four drivers to take a DNF in Sonoma. Luza, a three-time winner so far this season, now holds the top spot by just five points over Leahy heading into Chicagoland. Blake Reynolds, Garrett Lowe, and Conti complete the top five, while every driver to win a race so far in 2019 is currently playoff eligible.
The good news for Luza: he was second here in each of the last two seasons, making a solid rebound weekend likely for the points leader. Roush Fenway Racing's Zack Novak took the checkered flag last year and can equal Luza with three victories on the season if he wins again tonight. Novak finished 13th last time out in Sonoma.
The eNASCAR PEAK Antifreeze iRacing Series race from Chicagoland Speedway will stream live at 9PM ET/6PM PT on the iRacing eSports Network on Facebook, Twitch, and YouTube. Following tonight's race at Chicagoland, the season will resume on July 9 with a round at Kentucky Speedway.
Driver Profile: Zack Novak
One of the youngest drivers in the eNASCAR PEAK Antifreeze iRacing Series, Zack Novak is no stranger to winning in iRacing. Last year's Chicagoland winner also earned the inaugural eNASCAR IGNITE Series title, scoring a $10,000 scholarship to advance his career, while also finishing 12th in PEAK points.
Drafted in the first round of this year's Driver Draft by Roush Fenway Racing, Novak inherited the #6 Ford first made famous by NASCAR Hall of Famer Mark Martin and currently driven in the Monster Energy NASCAR Cup Series by Ryan Newman. Novak immediately responded by winning the season opener from Daytona International Speedway, and added a second win at Auto Club Speedway later in the spring.
---
You may also like...
---