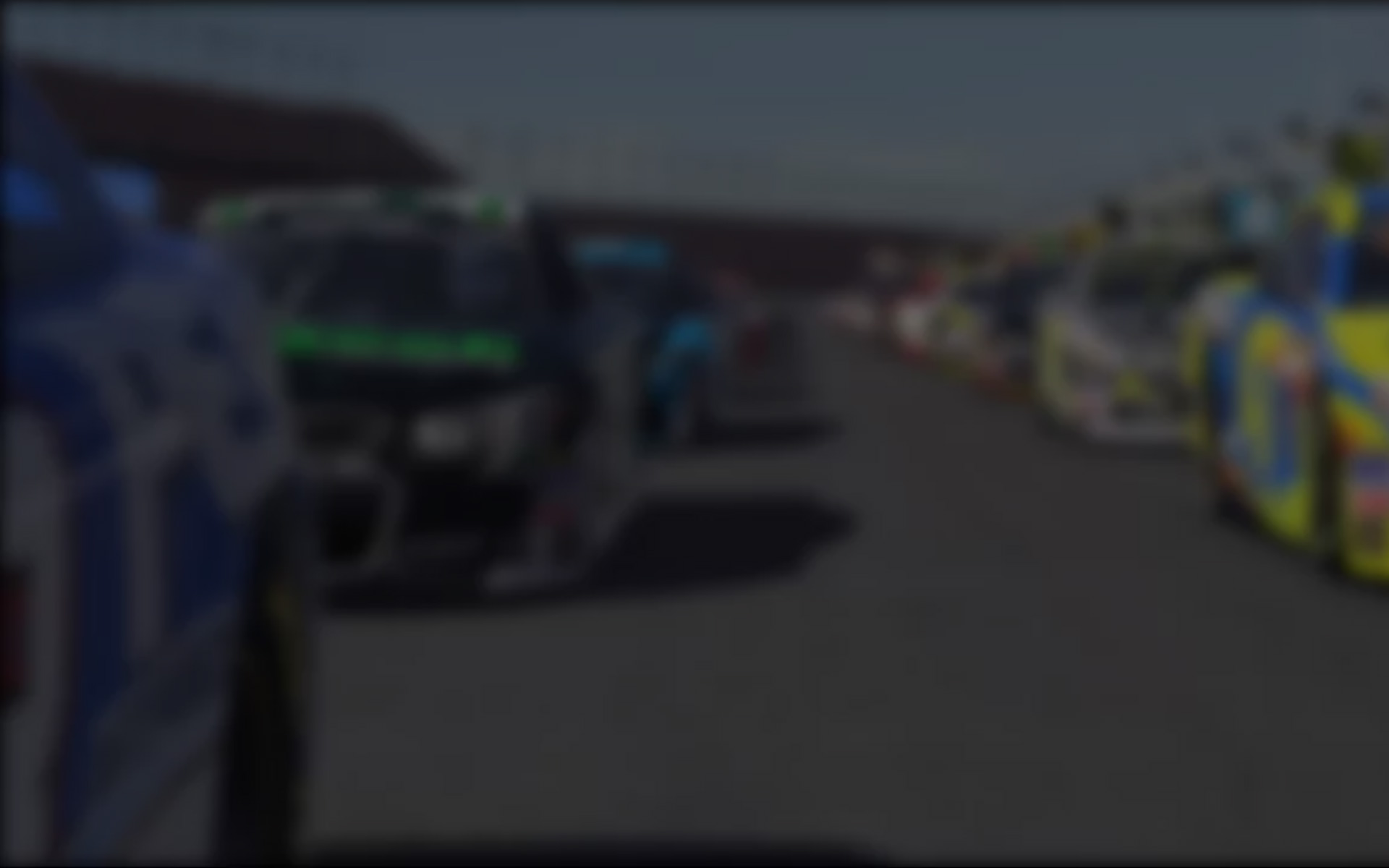 The eNASCAR PEAK Antifreeze iRacing Series gets back to the big ovals tonight with a visit to Michigan International Speedway, the 13th of 18 events in the 2019 season and second to last round before the playoffs begin. The series' 40 drivers will take on the high-speed, two-mile oval in hopes of clawing their way into playoff contention—or for some, locking in their playoff berth.
Flipsid3 Tactics' Ryan Luza and G2 Esports' Keegan Leahy are the lucky two that can clinch their spots in the eight-driver playoff grid tonight, while eight others can mathematically find themselves in a playoff spot going into the regular season finale at Bristol Motor Speedway in two weeks' time. Last time out, Richmond Raceway eSports' Jimmy Mullis took the checkered flag at Pocono Raceway to not only earn his first win of the season, but also jump to sixth in series points, bumping Roush Fenway Racing's Zack Novak out of a playoff spot.
Don't worry too much if you're a Novak fan, though. He won here at Michigan two years ago, and finished second to Luza in last year's race. With only a single point to make up on Nick Ottinger, who currently sits in eighth, the Connecticut native could easily find himself back above the bubble line before the night is through.
Time is running out for the drivers outside of the top 10 to make a move, though. Everybody below 18th place Michael Guariglia is mathematically out of the playoff hunt, and everyone else from 11th place Casey Kirwan on down can be eliminated tonight in Michigan without a strong enough result.
Tonight's eNASCAR PEAK Antifreeze iRacing Series event from Michigan International Speedway kicks off at 9PM ET on the iRacing eSports Network on Facebook, Twitch, and YouTube. Following Michigan, the series wraps up its regular season at Bristol Motor Speedway on August 20.
Driver Profile: Jimmy Mullis
Richmond Raceway eSports' Jimmy Mullis became the seventh different winner in the 2019 eNASCAR PEAK Antifreeze iRacing Series two weeks ago when he won at Pocono Raceway. Mullis made his series debut in 2017, finishing 18th in the championship with one top-five result and locking himself into the 2018 season.
Last year saw Mullis take a breakout victory at New Hampshire Motor Speedway and improve to four top-five results on the way to 11th place in the championship. After opening the season with a near-win at Daytona, Mullis' win in Pocono two weeks ago has him poised for his first career playoff appearance.
---
You may also like...
---